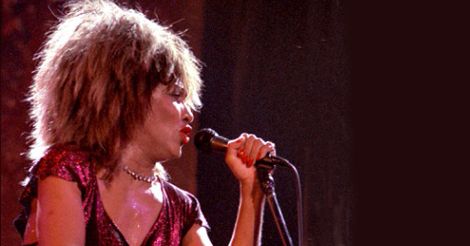 Tina Turner Nails By The Book, Because Tina Turner!: Critical Linking, October 23
Sponsored by Houghton Mifflin Harcourt
---
I like a dinner party to be a lively mixture of different kinds of people — young, old and everything in between. So my first choice would be Dante — after all my years of studying "The Divine Comedy," I need to ask him a lot of questions! I could be his Beatrice! Since I can't choose between Anne Rice and Stephen King, I'd set places for both of them. Their books have kept me awake for many a night because there's nothing I enjoy more than a good scare! And I'd definitely serve Thai food, because I like things spicy.
This By The Book could have been novel and I would have read every single word.
---
Books have been inspiring Hollywood since the industry first emerged. Many of cinema's earliest hits were adaptations of literary classics like The Wonderful Wizard of Oz, A Christmas Carol, and Frankenstein. And while this bookish craze continues today, over the years the genre has expanded to include not just adaptations, but book- and bookstore-centered films like Book Club (2018) and Becoming Jane (2007). Below are the eight bookish films every bibliophile should watch.
Make some popcorn and watch super bookish movies.
---
We believe in sharing powerful, thought-provoking, and entertaining stories that offer inclusive perspectives of the world. That's why we've launched the Diverse Voices Open Inbox contest, an opportunity for writers from diverse backgrounds, with an emphasis on #ownvoices, to submit their work!
Calling all #ownvoice writers of middle grade books: HarperCollins has an open inbox!!