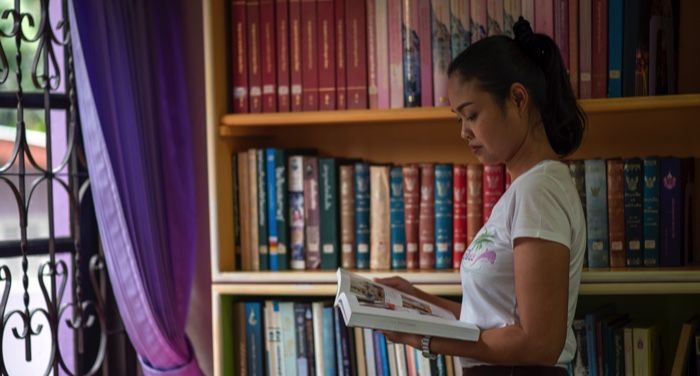 Lists
20 of TikTok's Favorite Nonfiction Books
This content contains affiliate links. When you buy through these links, we may earn an affiliate commission.
It has been covered over and over again the ways in which TikTok has skyrocketed the popularity of some books, new and old alike. The early 2000s dystopian novels, the Colleen Hoover dark romances, and debuts are all on the table for TikTok's spotlight of attention. This can lead to a re-entry on a bestseller list, selling out stock at local bookstores, and the popularity authors dream of when they first dream of writing. Partially a result of the pandemic, partially the hyper-specific algorithm, partially the love of young women, reading is fun and popular and cool again. And no one champions the books they love more than the BookTokkers.
There are BookTokers who love romance and YA. Some who love dark academia and thrillers. Some who can't get enough of horror and weird fiction and, you know what? Some of them love nonfiction! They shout from the virtual rooftops about self-help, memoirs, and messy history. Fun facts and gorgeous writing and creative nonfiction! The best of the best of the genre.
Whether you're looking for more nonfiction to add to your already-large to-be-read pile or if you're just getting into the genre after years of thinking it's boring and dry, check out these 20 of TikTok's favorite nonfiction books.
---
I hope one of these 20 of TikTok's favorite nonfiction books catches your fancy. If you're in the mood for more nonfiction, check out the best nonfiction of 2022 or these morbid nonfiction books!