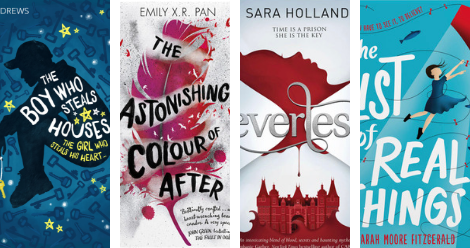 Interviews
An Interview with Thy Bui, Book Cover Designer and Illustrator
This content contains affiliate links. When you buy through these links, we may earn an affiliate commission.
What's the first thing you notice when you look at a book? The cover right? It plays an important role in attracting readers to a book before they even find out what the book is about. I feel not enough spotlight is put on the people behind these book covers and the work they do. So I decided to interview Thy Bui, who has designed several book covers including those for The Boy who Steals Houses, The Hawkweed Legacy, The Astonishing Colour of After, and Everless.
Etinosa Uwadiae: Tell us a little bit about yourself, Miss Thy Bui.

Thy Bui: I'm a designer, letterer and illustrator and I work predominantly on book cover artwork. After a long stint in-house at various imprints within Hachette Children's Group, I left the Art Director role to go freelance and develop my lettering and illustration work (and to get away from meetings!).
EU: How did you become a book cover designer and illustrator?
TB: I started my career as a Designer at Warner Music and after a couple of years moved into book publishing.
My first job in publishing was as a Designer for Orchard Books, and a few years later I took on an Art Director role at Hachette Children's Group. What I enjoyed most about my job when I was in-house was the design and lettering/illustration side. I found that, as my role became more senior, I had less time to do the part of the job I liked. I decided to go freelance and focus on being more hands-on with the cover artwork.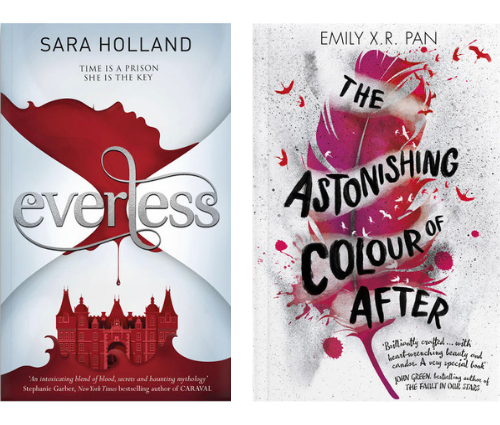 EU: What is your creative process when designing book covers?
TB: I always start with the cover brief and reading the manuscript if it's available (oftentimes it isn't), and jotting down any themes and icons that could be used visually. This is followed up with research on other books and other lifestyle visuals targeted at the same audience.
I then sketch out some loose ideas and digitally [work out] the concepts I think are the strongest. This step is usually done while listening to podcasts. For some reason, I find passively listening to background conversation less disruptive than listening to music! Out of these a handful is selected and sent to the Art Director and/or Editor for feedback.
EU: What is the most challenging book cover you ever had to design?
TB: The Bone Sparrow by Zana Fraillon. It was a fiction title that addressed the refugee crisis. Due to the serious nature of the theme, I had to find a way of making the cover reflect the beautiful storytelling, yet at the same time convey the starkness of the issues raised.
EU: You designed the book cover of The Boy who Steals Houses by C. G. Drews, can you tell us what inspired you and the creative process you took in designing it?
TB: I explored a few directions for the cover using motifs and themes in the book–keys, embroidery, houses, the mysterious boy, the colour yellow.
However, this first round of ideas was thought to be too graphic. The author and Orchard Books were after something with real emotional pull. I went back to the drawing board and made emotional pull and the main character the focus. I wanted to capture a sense of the main character's vulnerability and the idea of him being swamped/haunted by the life he had inadvertently built for himself—the collection of stolen keys that surround him.
It took a while to get to this cover, but I'm happy with the way it turned out. All that development work led to this cover and I think it is a good reflection of the story and C.G. Drews' compelling writing style.
EU: What is your least favourite thing about designing book covers?
TB: Designing book covers can be quite a long process. There is an entire team behind the book and getting people to agree on a cover direction can sometimes be tricky. There are times when I'm in limbo waiting for feedback, not sure whether the cover ideas have been well received or not, and self-doubt creeps in. But I think that's more to do with being out-of-house than designing books per se!
EU: Do you have any advice to new artists who would like to start a career in designing book covers?
TB: Work hard and don't fixate on one idea. Explore different ways the story can be represented visually. Whenever I get stuck, I doodle. Sometimes the best ideas are triggered by thoughtless doodling.
Thy Bui is a designer and illustrator based in London. You can find her other works on her Website and Instagram.