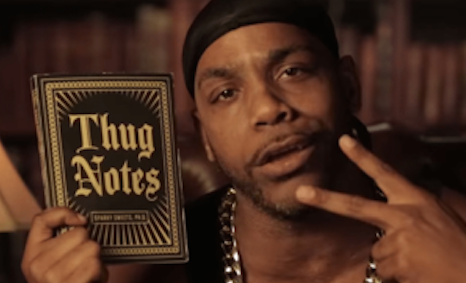 Classics
Thug Notes: Classic Literature, Original Gangster
This content contains affiliate links. When you buy through these links, we may earn an affiliate commission.
What's not to love about a gangster analyzing some of the best classic literature? There is no longer a need for SparkNotes and CliffsNotes when you have Sparky Sweets, PhD. keeping it as real as can be. Don't submit yourself to boring and played out book summaries any longer. Simply check out Thug Notes and have Sparky give it to you straight. Yes, there is some cursing involved but who these days doesn't curse or throw slang around like its normal?
One of the best analyses by Sparky is of Where the Wild Things Are by Maurice Sendak (children's literature needs to be analyzed deeply as well). This book is dark, deep and broke all the rules for what children's literature is supposed to be. Not all children's lives are filled with happiness, cute puppies or lack of worry (no Hakuna Matata in this book). Sparky lays it down and dives into the psyche of young children who often feel alone or perplexed about their feelings. Check out Sparky's take. I guarantee you will love it and look at this book from a much deeper perspective.
What did I tell you? Was that not legit? Thug Notes is comedy and it's just fun as hell to watch but Sparky legitimately analyzes books and breaks them down for all those who did not truly understand a certain book. I am guilty and admit that I have learned so much from watching these videos. My perspective about a certain book might not have been what the author's true meaning was but Sparky made sure I knew what the hell was really going on.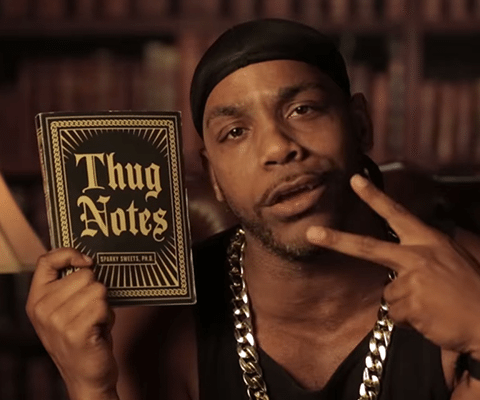 As a professional librarian, I want to push Thug Notes out to all the procrastinators. When they come and ask me if I have read a particular book, normally I will help them out as best I can but if I know they're just really lazy and would appreciate humor while learning, I will tell them to look for my man Sparky. This will either get them interested in reading the books themselves or have them looking for Sparky to help them pass a class. To each his own. No judgment here.
As a Latino, I want to channel my inner vato loco/bad hombre and put together a "Cholo Notes" channel. I could pay homage to all my gente in the barrios (I came from a barrio/colonia myself) and discuss classic literature while sporting the stereotypical bandanna across my forehead, the flannel shirt only buttoned at the top and my Nike Cortez kicks. Sparky has me thinking! But that's neither here nor there. For now, just enjoy Thug Notes and drop some comments on my man Sparky's videos. The link to his YouTube page can be found here.