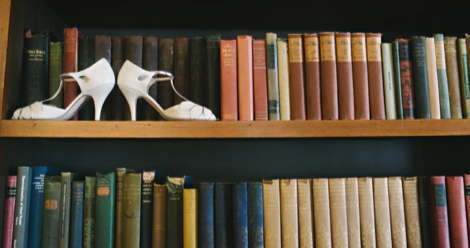 Last summer, I had the honor of being a bridesmaid in my dear friend Lorraine's wedding. Lorraine is an elementary school teacher, and so it made total sense when she decided to have a library-themed wedding. Lorraine and her husband John were married in the gorgeous old library at the Allerton Mansion in central Illinois.
This library is truly a Beauty and the Beast-level library. Two floors, staircases, marble busts and a giant fireplace made it the perfect place to set up a dance floor, even if there wasn't a teapot singing "Tale as Old as Time."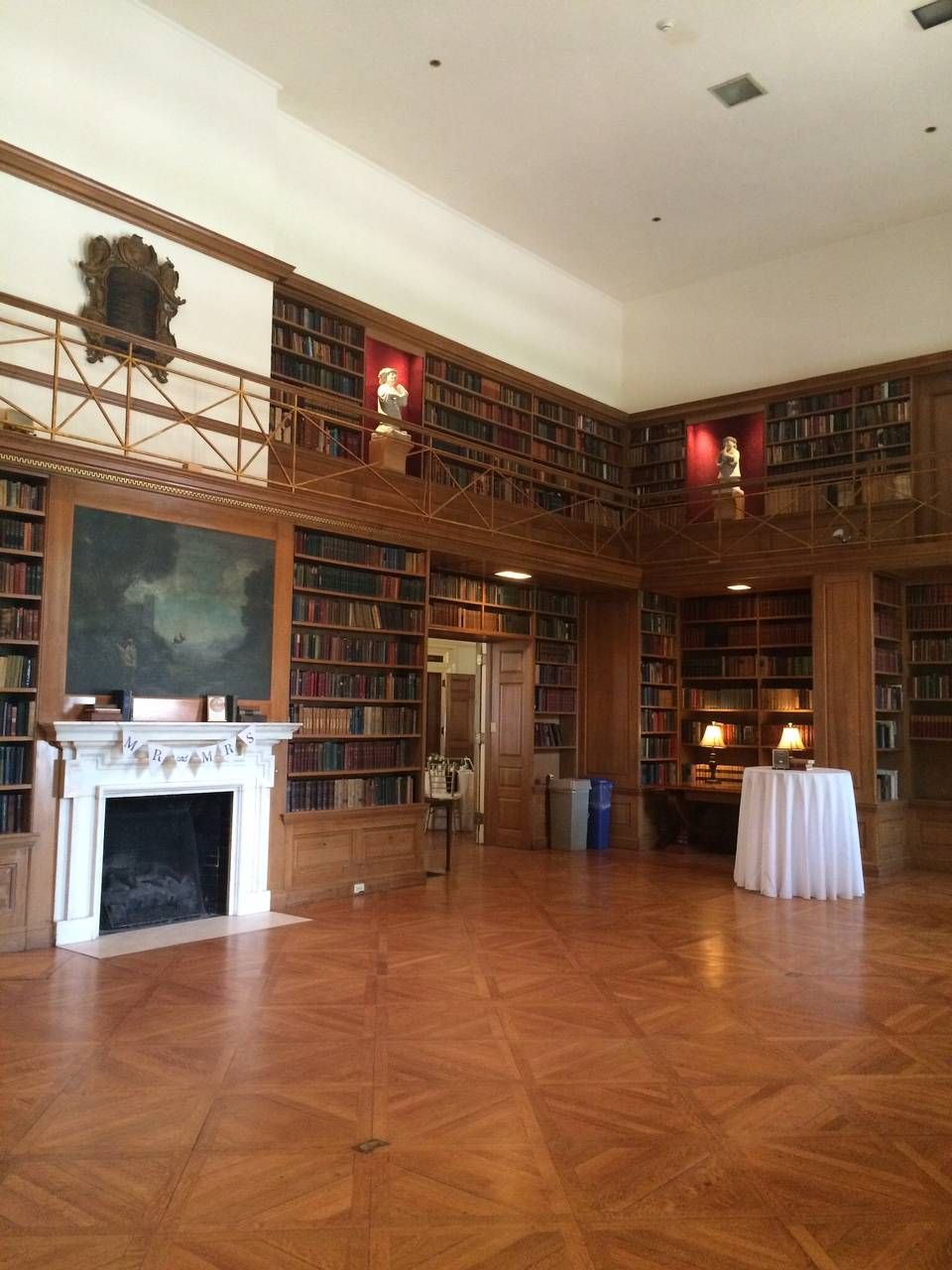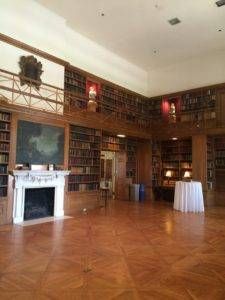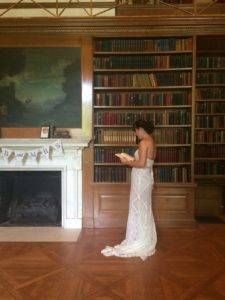 As guests arrived, they were greeted with an antique typewriter signaling where they should sign the guest book.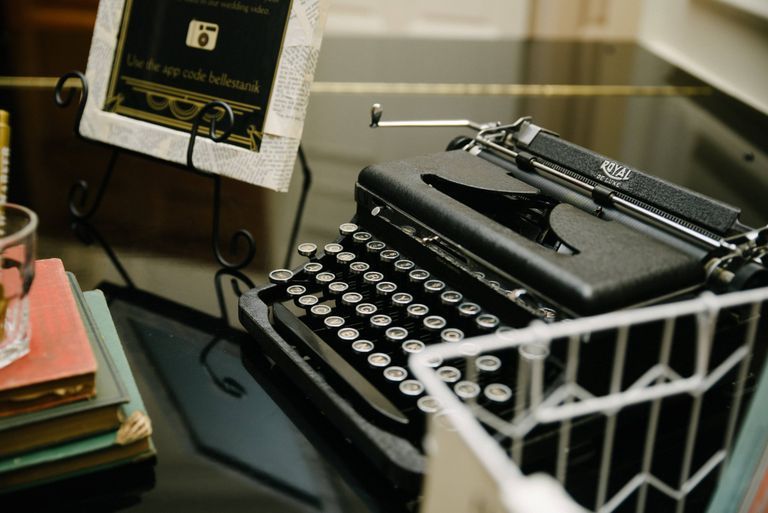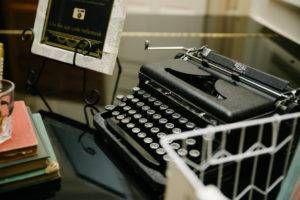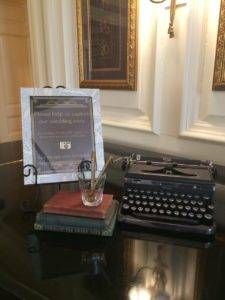 When the guests walked back inside from the outdoor ceremony, they were met with library card catalog with everyone's table seating arranged alphabetically, of course.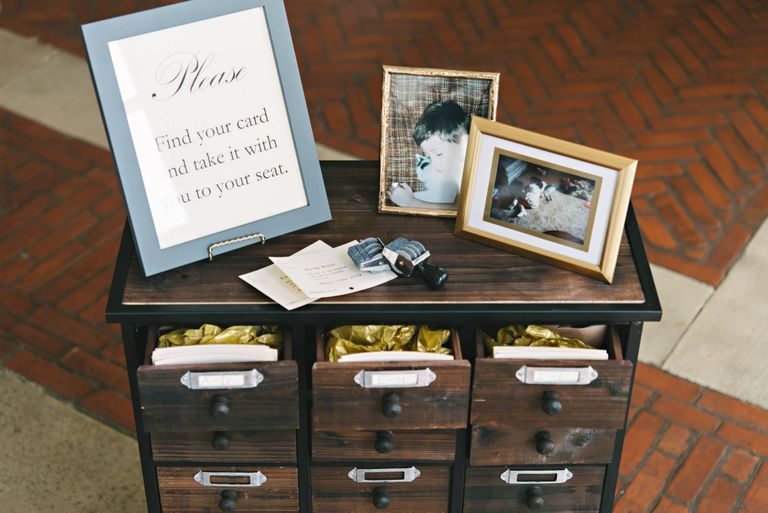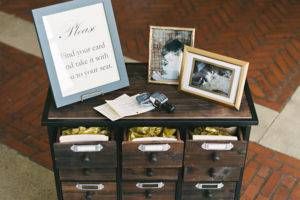 As guests made their way into the reception, tables were lined with stacks of antique books, photos of places special to the bride and groom, and letters explaining the significance of each place.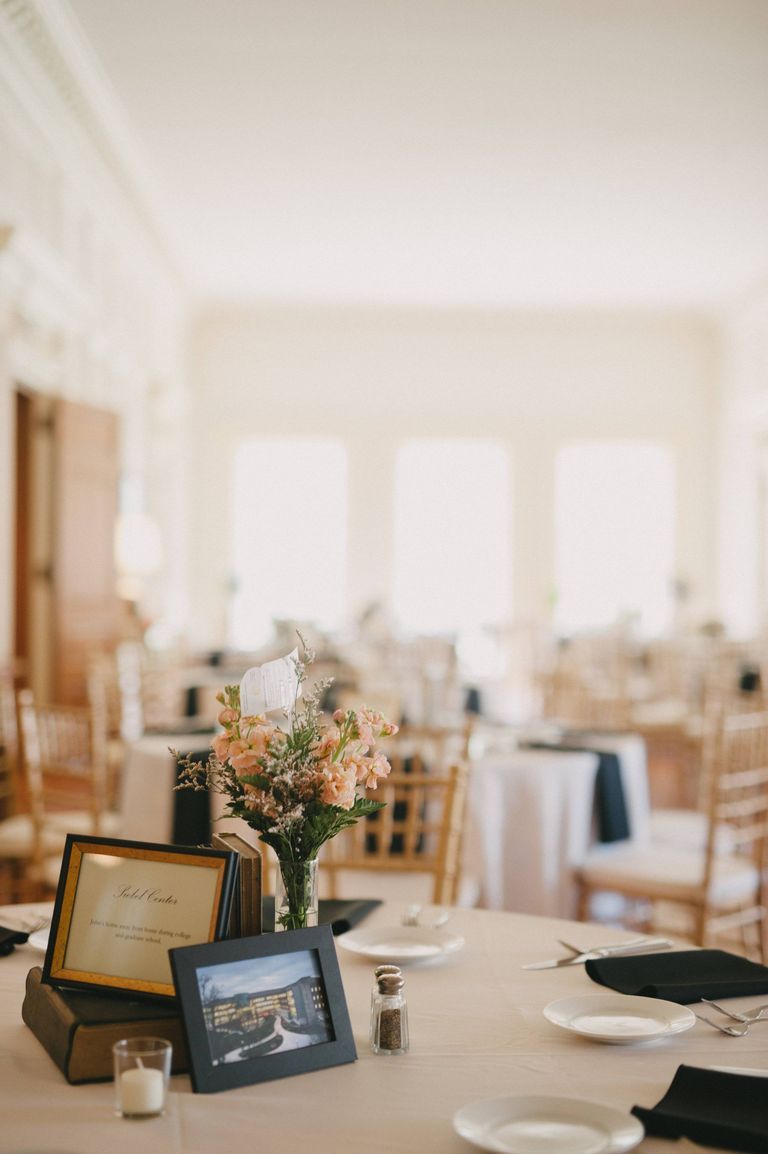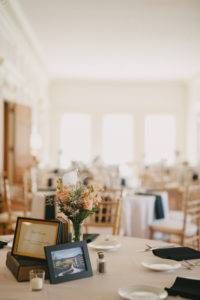 Guests were invited to take photos in the literary photobooth, using homemade props (okay, props homemade buy the bridesmaid who is writing this post). There was a happily ever after book, an ampersand, a deerstalker and bowler hat (à la Sherlock and Watson) and more.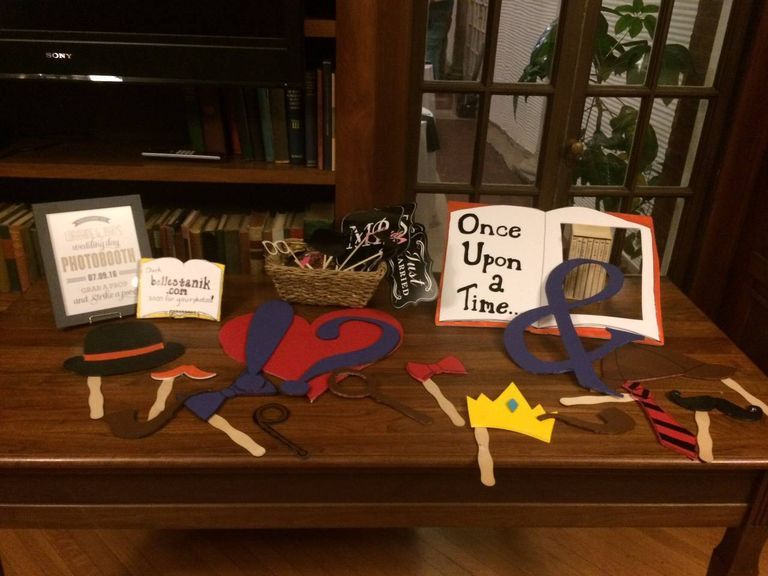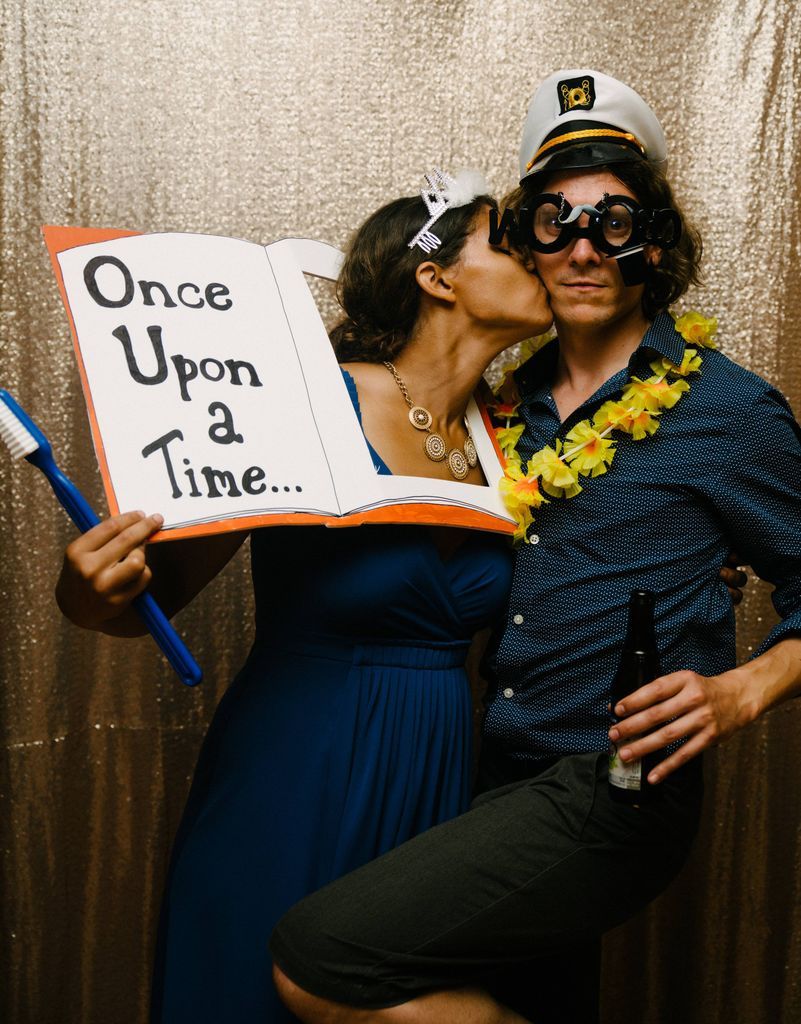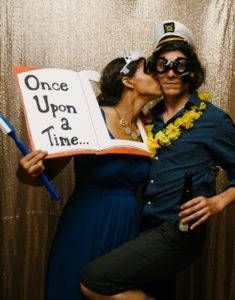 The library served as a great backdrop to show off the bride's wedding details, but it was also a perfect place for this couple to begin the next chapter in their story.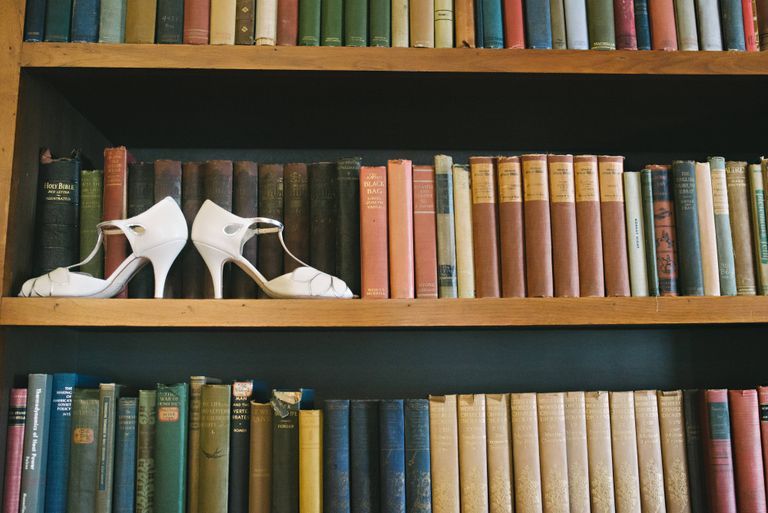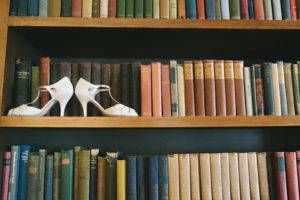 Want even more bookish wedding goodness? We've got some of the best literary wedding readings here, as well as our full archives.