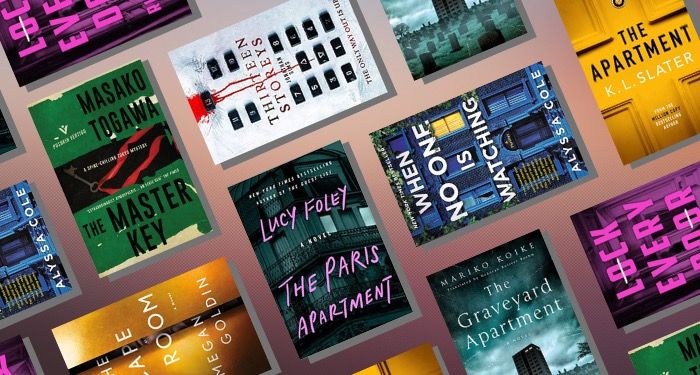 Lists
8 Thrillers Set in Eerie Apartment Buildings
This content contains affiliate links. When you buy through these links, we may earn an affiliate commission.
A great thriller novel is only made that much more gripping by an eerie, atmospheric setting, whether that means a remote island, a vibrant, bustling city, or even a creepy apartment building full of mystery, secrets, and, in some cases, some not-so-friendly neighbors.
The following books all feature just that, delivering compulsively readable tales set in apartments where nothing is quite what meets the eye. In these novels, every building is hiding some dark history behind its walls. From a buzzy new thriller set in a residence in Paris to an acclaimed Japanese novel that mixes elements of horror and mystery, these captivating works of fiction all have one thing in common: their sinister settings are just as memorable as their characters.
But their location isn't the only thing that makes these novels stand out. These thrilling readers also feature plenty of unpredictable twists and turns to keep you hooked to the page.
So if you're on the hunt for some compelling books to add to your TBR list, check out the following worthy options. But be warned: These eight spine-chilling thrillers, all set in spooky apartment buildings, are guaranteed to keep you reading long into the night.
Looking for more notable titles in the genre? Check out some of the best mysteries with endings you won't see coming and these new haunted house novels by women.