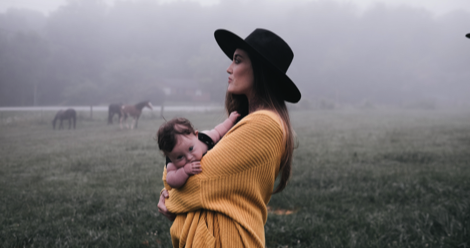 Sponsored by The Girlfriend by Michelle Frances.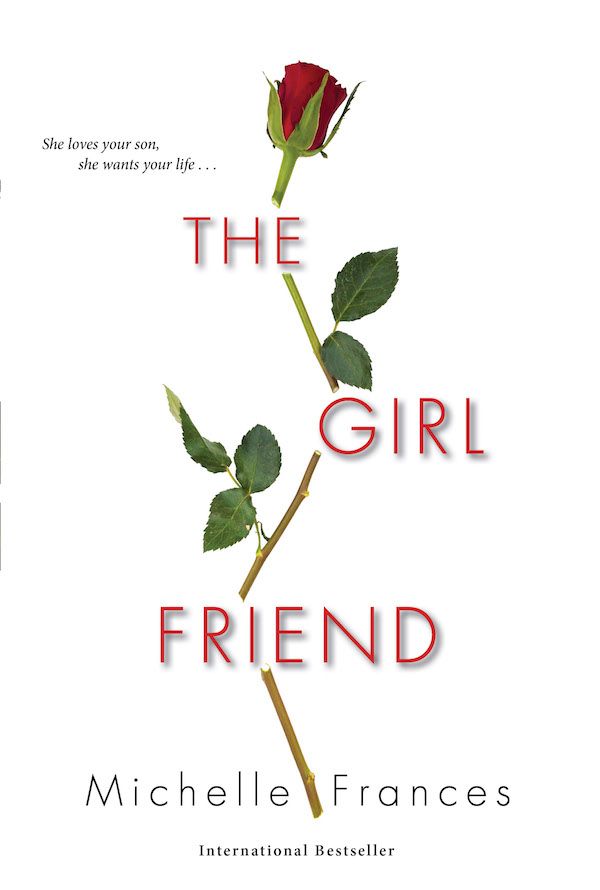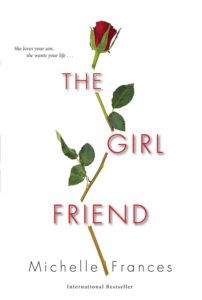 She's conniving.
She's a liar.
She's coming to dinner.
Meet THE GIRLFRIEND.
A taut, and wickedly twisted psychological thriller. The Girlfriend is a novel of subtle sabotage, retaliation, jealousy and fear, which pivots on an unforgivable lie, and examines the mother–son–daughter-in-law relationship in a chilling new light.
---
Families are complicated. There are happy families, dysfunctional families, angry families, sad families. No matter what shape a family takes, no two families are alike, and every one has its problems. Whether it's secrets, resentments, drama, there is always something. With families, the stakes are always high. Our families are the ones that can evoke the strongest emotions in us—both good and bad. The ones we love the most, who are supposed to love us the most, can always hurt us the most. They can also be the ones we most want to protect and save. Stakes are high in these eight thrillers about families that will keep you on your toes.
The Perfect Nanny by Leïla Slimani
After having their second child, Myriam and her husband Paul decide that she will go back to work. This leaves them need to find childcare. They hire a nanny named Louise and she seems perfect. Myriam and Paul are nervous about the idea of leaving their children's wellbeing in the hands of a strange woman, but they want to prove themselves to be responsible, good parents at the same time. As the couple begins to rely on Louise, Louise's attention turns obsessive and has horrific consequences.
The Trophy child by Paula Daly
The Lake District is one of those suburban utopias peopled with perfect families in perfect homes. Karen, a proud "tiger mom," and her blended family live there. Karen is tough on her kids, especially her daughter Bronte the prodigy. She expects perfection from her family and will accept nothing less. When Bronte goes missing, Karen is quick to place blame. As more goes wrong, Karen's idyllic life begins to fall apart and her family rebels against her overbearing nature.
The Girls in the Garden by Lisa Jewell
Pip and Grace, 12 and 13, move in with their mother Clare in a London community. There's a communal park in the centre, with homes bordering its edges. In the beginning of the story, Pip finds Grace seriously injured in the garden. This attack brings back memories of a girl's death in the same garden years before. In the present day aftermath, families draw themselves closer, parents unable to determine if they can really trust their neighbours or their children's friends. Told in alternating perspectives before and after the attack, The Girls in the Garden asks the question: how do you know who you can really trust?
Almost Missed You by Jessica Strawser
Violet, her husband Finn, and their son Bear are on a beach vacation in Florida. One afternoon, Finn takes Bear back to the hotel for his nap. After a while, Violet decides to pack up and check on her family. When she gets to her room, her worst nightmare is realized: her son isn't there. Their room is empty, everything packed up and taken. Shocked, confused, and betrayed, Violet tries to figure out why her husband would do. She's left wondering how well she really knew him as she searches for her son. And she will do anything to get him back.
Mother, Mother by Koren Zailckas
Josephine Hurst has the perfect family, and has all of them under her thumb. Soon however, things begin to unravel. Her husband keeps going only with the help of alcohol, her son Will struggles with an Asperger's diagnosis, her daughter Rose drops out of college and runs away with her boyfriend, and her second daughter Violet is sent to a psychiatric hospital. Josephine desperately wants to keep up the perfect appearance of her family, but after an act of violence, the truth is bound to come out.
What She Knew by Gilly MacMillan
One day Rachel and her son Ben are in Bristol park. An ordinary walk turns into a nightmare as Ben runs ahead and disappears. Rachel's life has already been recently upended after her husband left her for another woman. But now as the police are searching for her son, she spirals further and blames herself. The press love to blame her, too. As Detective Inspector Jim Clemo leads the investigation, we follow the story alternating between his perspective and Rachel's.
The Lost Ones by Sheena Kamal
Naomi Watts is a Vancouver woman who works as a research assistant for a private detective. She's a recovering alcoholic who has had a rough life. She doesn't let anyone in except for her trusty dog. One day, a man named Everett Walsh calls her. His daughter Bonnie is missing. The police think she ran away, but Walsh is convinced otherwise. The kicker? He says Bonnie is the child Naomi put up for adoption fifteen years ago. Naomi is not eager to dive into her past, but after she sees a photo of Bonnie, she has to help. As Naomi searches for Bonnie, we get a glimpse of what it's like for indigenous women who are so often disregarded and overlooked.
The Dinner by Herman Koch
The place is Amsterdam, the setting a restaurant, and the players the Lohman brothers and their wives. It begins as a seemingly casual family affair. Soon enough, however, we realize the Lohmans have something serious to discuss: their sons. These cousins have got themselves into a very difficult situation. As the Lohmans dance around the truth, they find themselves at odds. The brothers have often been at odds, and now where their children are concerned, they're at odds again. Koch deals with serious moral questions as this dinner reveals a story of compelling psychological suspense.
Can't get enough book like these? Check out our mystery/thriller coverage!