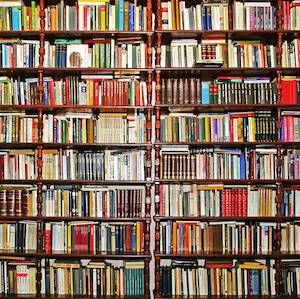 This content contains affiliate links. When you buy through these links, we may earn an affiliate commission.
I'm stubborn in life. I'm stubborn with my habits. I'm just plain stubborn. So of course this would extend to my reading routine.
I've been in Boston over a year now and one thing I must say is that this city is blessed with books. We have some amazing indies, several of which offer a very generous used books section. Used books are my favorite things. While I love supporting independent bookstores, I love finding old, tattered gems even more. Actually, they don't even have to be old. The Boston Public Library recently held a book sale and I was able to snag a copy of The Cuckoo's Calling by Robert Galbraith/J.K. Rowling in hardcover for $3. They also had a gently loved copy of The Luminaries by Eleanor Catton, but as already had ten books in my basket, I knew there was no way I could survive the subway ride home. I would have collapsed under the weight. Though stranger things have happened on the MBTA.
Now for the two years, I've been searching for a copy of The Book Thief by Markus Zusak, a search that started in my home state of Florida and has followed me to New England. The Book Thief isn't a rare book by any means and I know I can easily find it on the shelves of any bookstore. Even if by some case of book rapture, where are the copies in stores magically ascended to the heavens, there's always the Internet. But, because I'm stubborn and I enjoy making things difficult for myself, I've made it a personal quest to find and buy it used.
There's just something addicting about combing the shelves. I mean, you could just head over to the Fiction section and look in the Zs, but where's the fun in that? And we all know that sometimes people commit the one of the most blasphemous of book sins and impatiently reshelve books they no longer want, sticking a fiction in with the mysteries or putting a B in the Rs. Searching the stacks, doing that book browsing dance with strangers (You know the one!), crouching down to go through the lowest of shelves. It all makes me feel like a less adventurous, more petite version of Indiana Jones, though I know I'll never achieve the rugged handsomeness of Harrison Ford.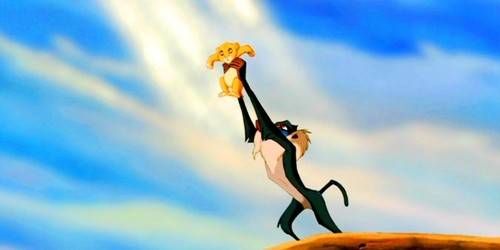 And when you find that coveted book, the one that has prompted countless trips to the bookstore, hoping someone cleaning out their collection has dropped off the one thing you've been search one, the feeling is joyous. You want to raise it to the heavens, a la Rafiki with baby Simba, letting the clouds part so your discovery can bask in the sunshine. Yeah, it's like that.
While my search for The Book Thief is still ongoing and I don't have a backup plan for whenever I do find it, I have plenty of books to keep me busy in the meantime. I know I'm not the only one, so chime in and tell me some of your glorious used book finds! Exaggeration is encouraged.