Lists
Three Women Writers of the Caribbean You Absolutely Must Read
This content contains affiliate links. When you buy through these links, we may earn an affiliate commission.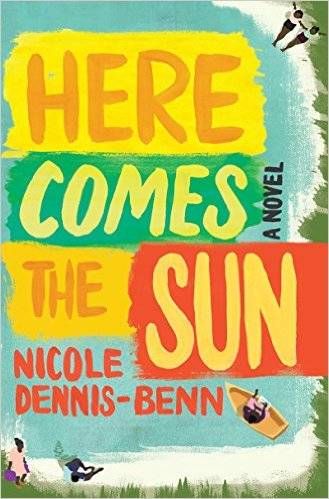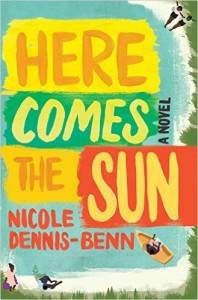 If you were floored last month by Jamaican writer Nicole Dennis-Benn's debut novel Here Comes the Sun (Liveright), I totally get you. From the first few pages (or, for me, the first five minutes, as I listened to the Bahni Turpin-narrated audiobook) I was taken in by the author's frank but feeling portrayal of sexual tourism in a tropical paradise, the intensity of relationships between women, the violent social consequences of same-sex love within a small community, the very real and pressing struggles of poverty, and the complexities (social and economic) of commercial development in the Caribbean.
Don't be fooled by the cover. This is anything but a beach read. But I couldn't put it down, despite the painful histories and difficult themes. (Or, the modern equivalent, I couldn't stop listening). In part, this is due to Dennis-Benn's smooth, infinitely readable prose, and partly because the book contains one of the best casts of characters I've encountered in a while. From the banter between Maxi and Margot to the hushed words of careful courtship between Thandi and Charles to the roaring, catty quips Delores exchanges with her fellow market vendors to the strange and largely unspoken conversation Verdine holds with her deceased mother. Many people cause each other pain. Some offer each other much needed love and support. But everyone in the book carries with them deep injuries from the past, as well as a glimmer of a hopeful view of the future.
After finishing the book, and sitting with this series of powerful and troubling stories for a bit, I thought of two other Caribbean women writers who are, like Dennis-Benn, at an early point in their careers. They aren't as well known as more established writers like Edwidge Danticat or Maryse Condé but are definitely worth reading, especially if you've finished reading Here Comes the Sun and are looking for more fantastic reads from the Caribbean.
All the books listed below would be GREAT accompaniment to Dennis-Benn's novel. Most deal with society's outcasts, with sexual discovery, with the powerful Caribbean landscape, and with social and political issues like poverty, illness, education, and touristic development.
—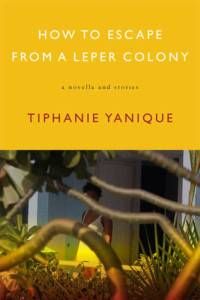 I discovered Tiphanie Yanique's novella and story collection How to Escape from a Leper Colony (Graywolf, 2010) completely by accident, when I came across her reading from the newly published book at the Bowery Poetry Club in NYC. I was so stunned. What the collection captures so well is the constant clash of racial, class, national, linguistic, and religious backgrounds that makes up daily life on a Caribbean island. The novella and each story embody the sense of a collective identity formed by an explosion of differences existing in close proximity.
Yanique is also the author of Land of Love and Drowning (Riverhead, 2014), set in her home, the Virgin Islands. It follows three generations of a family through strange twists and turns that begin with a strange shipwreck in the years just before the territory is acquired by the US.
—
Oonya Kempadoo is from Guyana and currently lives in Grenada, which makes her one of the few writers you will hear about who has not permanently moved to a major city of the diaspora (or the Dyaspora). She has published three novels and a book of poetry and they are all noteworthy.
My favorite of her books is All Decent Animals (Farrar, Straus and Giroux, 2013), which is set in the world of Trinidadian Carnival. Ata, who designs the costumes for the surreal performances of this grand event, lives with her French boyfriend Pierre. Together they undertake the care of their good friend Fraser, a closeted gay man dying (in semi-secrecy) of AIDS. While they show him infinite tenderness they do not always extend the same treatment to one another. This tension between loving care and acute frustration seems to echo Kempadoo's own relationship to her characters throughout this novel. All in all, it's a beautiful expression of the ties that bind people to one another.
In her previous novels Kempadoo also confronts taboos of love. Buxton Spice (Dutton Adult, 1999) tells of young Lula's sexual awakening in the midst of 1970's Guyana, which was then under the control of an intensely authoritarian government. In Tide Running (Farrar, Straus and Giroux, 2003), she recounts the arrival of an interracial couple in Plymouth, on the island of Tobago. Their lives are detailed from the outside – and then more intimately – by Cliff, a local who is taken into their home and then into their marriage.
—
All three of these women are exciting voices from the Caribbean and I can only hope that we'll be hearing a lot more from them. It's an area of the world that is often overlooked until natural or political disaster strike, and the media images we see do not even begin to portray the immensely complex cultures that reside in these islands. Fiction, for its part, greatly remedies our ignorance of these strange and beautiful islands.