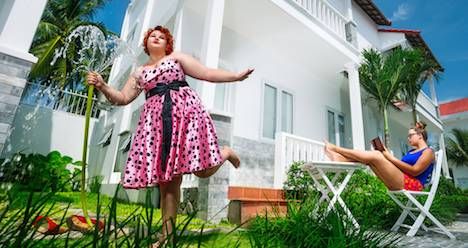 This content contains affiliate links. When you buy through these links, we may earn an affiliate commission.
I wish I read these books when I was a teenager. When I was younger, fat heroines weren't a thing, not unless severe dieting was a part of the plot. I read Bridget Jones' Diary and obsessed over the weights she considered too high (I shudder to think how that book must have triggered some people) and Good in Bed had severely empowering moments, but I held on more to the self-deprecating fat shaming, and how much better the bigger girls did when they had a magical makeover moment. Not to mention that neither of these books featured characters who were teenagers. Fat teenagers in books were cautionary tales- a chance for the slim blonde main character to stand up to the bullies in defense of "that poor girl."
Not so these days.
I am far from my teenage years, but each of the books below brought me to fist pumps and tears on more than one occasion as I read. Fat girls can be badass princess warriors, amazing artists, pageant queens. They can be lusted after, they can fill their dance card, they can be loved by one and then another, over and over. Fat girls can face the realities of their bodies, shrug, and get on with their lives. Fat girls can do anything without changing a thing about themselves, and that is a message I could have used earlier in life.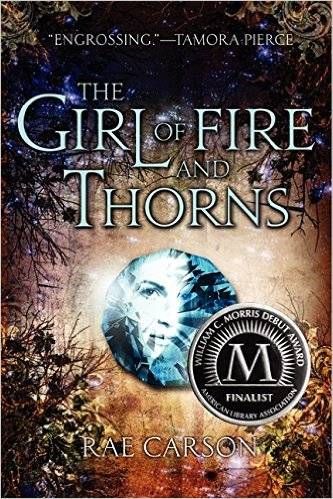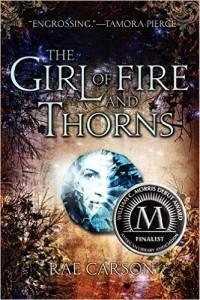 Elisa from Girl of Fire and Thorns by Rae Carson
Elisa is married on her sixteenth birthday, and the opening scene of fitting her wedding gown is such a poignant introduction to a girl who who struggles with her weight in a world where she is expected to be princess-level beautiful. In this fantasy adventure, Elisa is dragged into a tumultuous exploit, one where she must constantly defend herself and her people, and the truth of her physical form plays a huge role in her version of the traveling-with-a-band-of-rebels storyline that fleshes out the bulk of the plot. Elisa changes and so does her body, but there is no way to overstate the happy way my heart broke when Elisa points out her gown that is too big after several weeks in the desert, and Humberto replies solemnly, "Don't worry, Princess. A few weeks of regular food and water will set you right." That's right, Humberto. Let's get her back to fighting weight.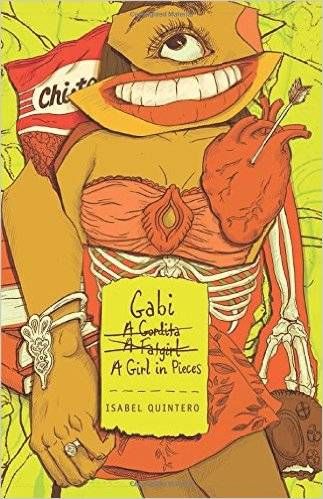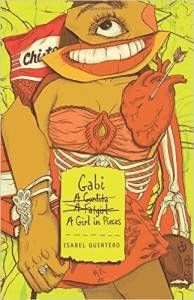 Gabi, from Gabi, A Girl In Pieces by Isabel Quintero
I honestly wish I could stand in high school parking lots and press copies of this book into the hands of every incoming freshmen. Gabi is an absolute treasure, and her introspective, searching voice in this diary is the perfect lens through which to view her life. She writes about her difficult relationship with her drug addicted father, her mother's exasperating efforts to get her lose weight, the demonization of women's sexuality in her culture, her best friend coming out, her other best friend's pregnancy, and also her grades and crushes and favorite snacks. It could veer into dark and desperate territory, but Gabi's humor shines through in her entries. Her poetry evolves as she does during her senior year, and I love her zine about women's bodies. Meet Gabi, you will be changed.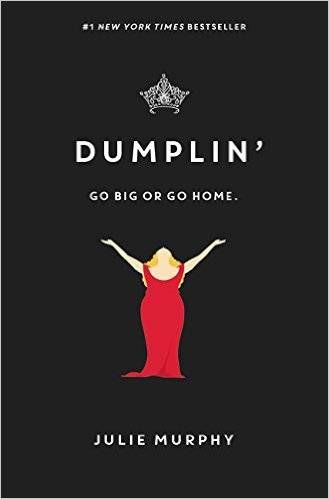 Willowdean from Dumplin' by Julie Murphy
Willowdean Dickenson, I adore you. Willowdean is confident, funny, and fat. Being fat isn't something that stops her from much- she has a job, a best friend, and Dolly Parton to blare whenever she needs a boost. But all of that changes when the handsome jock at work falls hard for her, and being linked to someone so conventionally attractive makes Willowdean question everything she knew about being okay with herself. Set against the backdrop of a Real Deal Southern Beauty Pageant, this book hits so many high school milestones, and Willowdean asks herself important questions without ever getting too dramatic. Extra points for a minor love triangle (which I am always in support of), drag queens, and an excellently developed supporting cast. Extra extra points for reminding me powerfully of the mockumentary Drop Dead Gorgeous, one of the highest compliments I can give anything, ever.
For more fat heroines, check out this great essay by Rioter Alison Doherty.