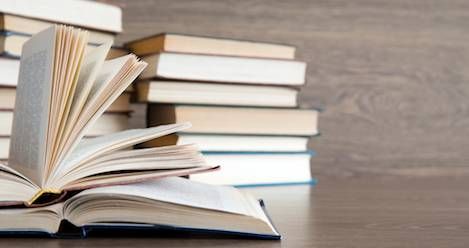 LGBTQ
Three 20th Century Novels By Trans Authors
This content contains affiliate links. When you buy through these links, we may earn an affiliate commission.
Why make a post highlighting three trans authors who were publishing in the 20th century? Because the other day I was talking with a friend about trends and patterns we'd seen in various trans authors' work, and we realized that every author we'd named had been published in the last couple of years. While we were able to name a few poets and academics and memoirists who had been published between 1900-1999, it took a little while before we could think of any novelists (Incidentally they were Jan Morris and Leslie Feinberg, whose names might have been fresh for us since we'd already named their non-fiction works.) Since I like to procrastinate with research projects, I scrounged around on the internet to get a feel for what was out there. Here are three titles that I arbitrarily picked with the vague concept of looking at the variety that I found.
(It'll come as no surprise to anyone that the clear majority of novels I came across were by white authors in the United States, a fact familiar to anyone interested in diversity in publishing. Perhaps this can be a reminder that being a member of a marginalized identity doesn't negate the privilege and benefits of whiteness.)
1935 – Doctor Mallory (Alan L Hart) Given the rise in popular culture's interest in weepy, dramatic, sensationalized lives of trans people I'm a bit surprised we haven't seen a biopic for Dr. Alan L Hart. Born in Kansas at the end of the 19th century, Hart had the first documented medical transition for a trans man in the United States, but he was also a medical doctor who pioneered work in tuberculosis and a popular author of primarily medical fiction. His first novel was a success when it hit the market, giving readers a tough and honest insight into the life of a small-town doctor. Like much of his fiction Doctor Mallory was heavily autobiographical with his protagonist's career and life paralleling his own. Hart would publish three more novels (The Undaunted, In the Lives of Men, Doctor Finlay Sees it Through) and several short stories before his death in 1962.
1980 – Golden Vanity (Rachel Pollack) Those in the world of Tarot will most likely recognize Pollack as a writer of several (and I mean severaaaaaaal) respected works in the field. Even those familiar with her non-fiction work may not be aware that she is also the other of a wide array of fiction, most of it sci-fi. Golden Vanity was her first novel, describing the arrival of an alien race whose promise of unearthly delights hides their own profit driven agenda. Among her other works of fiction are the novels Temporary Agency, Alqua Dreams, Unquenchable Fire, and Godmother of the Night.
1995 – Gogo no jikanwari [Afternoon Timetable] (Chiya Fujino) Do you ever have those moments where you find out about a book that sounds so good that you instantly look it up, only to discover that it's not yet published in a language you read and so you end up falling into a depressive spell where you just lay in bed for a week staring at the ceiling and thinking about how dark and cruel the world is? That was my life after first finding out about the novels of Fujino. What I've read about her writing emphasizes her skills with subtle, sharp stories that look at everyday lives which often feature trans and/or queer characters. Her first novel not only established her as "one of Japan's few transgender writers" but was also awarded the Kien Prize for New Writers. Since Gogo no jikanwari she has gone on to publish the novels Shufu to ren'ai, Rūto 225, and Bejitaburu haitsu monogatari, along with pieces of short fiction.