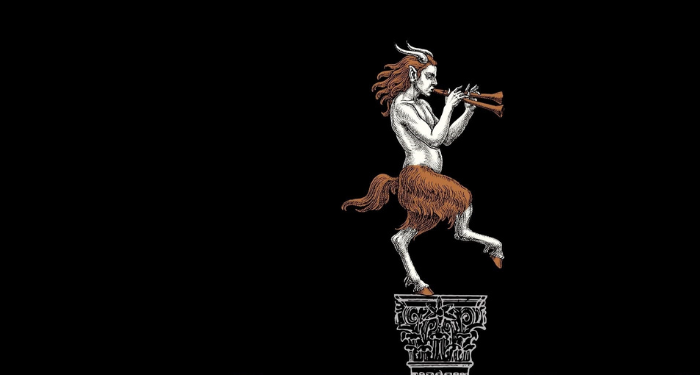 Quizzes
Which Thought-Provoking Fantasy Book Should You Read Next?
In the mood for some speculative fiction that you'll keep on the brain long after you've closed the cover? I've got the quiz for you. Keep scrolling to figure out which thought-provoking fantasy book you should read next, in just 12 easy questions.
Let's get one thing out of the way: the whole literary vs. genre discourse is ridiculous and dated. There, I said it. People on both sides of the library aisle have it wrong. Genre fiction isn't necessarily lowbrow, and literary fiction isn't necessarily boring. There's nothing wrong with preferring one to the other — or reading both — but can we all please stop pretending that there's some identifiable material difference between the two?
With that being said, if you hold fast to the idea that genre fiction cannot be literary and vice versa, you're going to have a tough time here. These thought-provoking fantasy books may be set in other worlds, but they deal with major issues facing people right now, all around the globe. Or just, you know, the meaning of life, the universe, and everything.
So which thought-provoking fantasy book should you read next? Take the quiz below to find out, and stick around for a list of all possible quiz results.
All Results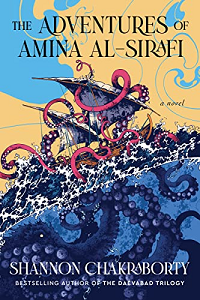 The Adventures of Amina al-Sirafi by Shannon Chakraborty
City of Brass author Shannon Chakraborty's 2023 novel follows its eponymous hero, a middle-aged pirate, as she comes out of retirement to complete one last heist: stealing an old ally's daughter back from her kidnappers.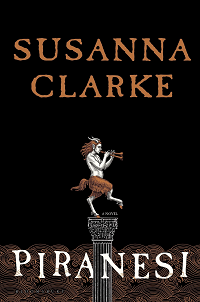 Piranesi by Susanna Clarke
One of the most lauded fantasy books in recent memory, Susanna Clarke's Piranesi lets readers explore a labyrinthine house full of strange statues and stranger weather, as seen through the eyes of the man who has spent his entire life within its halls.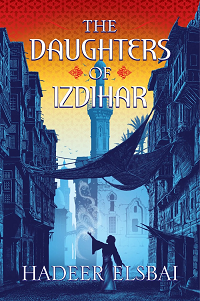 The Daughters of Izdihar by Hadeer Elsbai
The Daughters of Izdihar is the first installment in Hadeer Elsbai's debut duology. The story here follows Nehal and Georgina — the wife and lover of the same man — as they navigate layers of oppression in their magical society.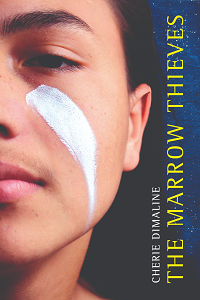 The Marrow Thieves by Cherie Dimaline
Humanity has already weathered a societal collapse, thanks to global climate change. Now, most North Americans have lost their dreams — literally. The continent's Indigenous people are the only ones capable of dreaming anymore…and they're being hunted for their bone marrow, in The Marrow Thieves.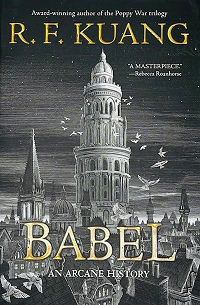 Babel by R.F. Kuang
Oxford University houses the secret to British imperialism in this thought-provoking fantasy book from The Poppy War author R.F. Kuang. Here, a young Chinese British orphan lands his dream job as an Oxford translator, only to weather a moral crisis when he learns that England is using his work to further colonial expansion in China.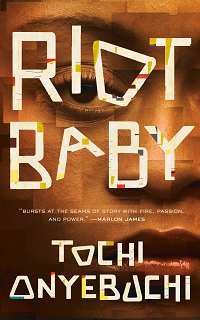 Riot Baby by Tochi Onyebuchi
Tochi Onyebuchi's multi-award-winning adult debut follows Ella, a young psychic of great ability, whose brother's wrongful incarceration at Riker's Island may catalyze her efforts to change the United States forever.
The Monsters We Defy by Leslye Penelope
Set in 1925 Washington, D.C., Leslye Penelope's The Monsters We Defy revolves around a young medium's supernaturally planned heist — the job that could free her from her massive debts to the spirit world.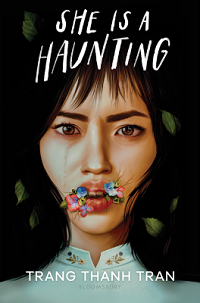 She Is a Haunting by Trang Thanh Tran
Vietnamese American Jade doesn't want to rekindle her relationship with her estranged Ba. She's willing to play nice to get him to pay her college tuition, however. Over the course of her five weeks alongside him in Vietnam, however, Jade finds herself beset by the restless spirits of Ba's French colonial home.
---
Enjoyed these recommendations for thought-provoking fantasy books? Want more great SFF/H reads for your nightstand? Check out these lists of near-future science fiction books and thought-provoking horror novels.