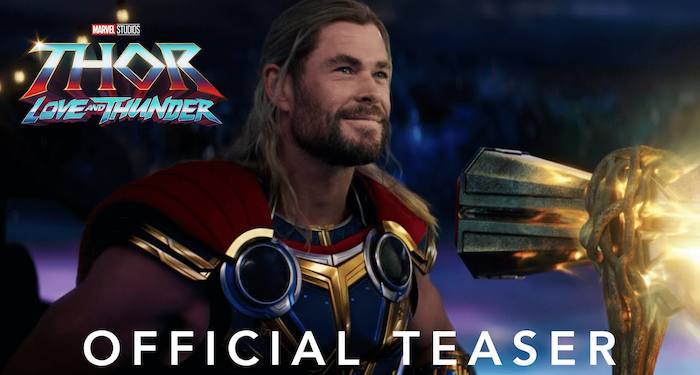 News
The Trailer for THOR: LOVE AND THUNDER Has Just Dropped
In Thor: Love and Thunder, Thor is trying to find himself post-Endgame. With the universe's safety (mostly) ensured, he plans on hanging up his hammer and having a little more fun and a doing a little less superhero-ing. Meanwhile, Valkyrie sits through endless meetings in her role as leader of New Asgard.
Even if Thor wants to walk away from the superhero business, though, that doesn't mean the fight is over. The teaser trailer ends with Jane Foster, played by Natalie Portman, successfully calling Mjolnir to her during battle, to Thor's surprise.
Of course, the universe never stays safe for long, and Thor will find himself, along with a new team of heroes, fighting against Gorr the God Butcher to keep himself and all the gods from being destroyed.
This newest installment in the Marvel Cinematic Universe is directed by Taika Waititi, who also co-wrote the screenplay, along with Jennifer Kaytin Robinson.
Thor: Love and Thunder is scheduled for release July 8, 2022.
Find more news and stories of interest from the book world in Breaking in Books.