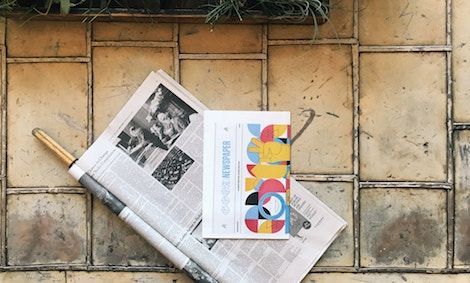 This content contains affiliate links. When you buy through these links, we may earn an affiliate commission.
Hoo boy. I sat down to write a different post altogether, but between adaptation news, bookish Twitter, and the latest literary grifter, I couldn't concentrate. So here's a little roundup for you instead.
Adaptation News
Angie Thomas's sophomore novel, the followup to The Hate U Give (which has been a number 1 New York Times Bestseller for 100 weeks), On The Come Up, was released on Tuesday alongside an announcement that it will be adapted by the same team that made the movie of THUG.
Nicola Yoon's sophomore novel, The Sun is Also A Star, was one of my favorite reads last year, and both the teaser and full length trailers dropped this week.
(Aside: can we please come up with a better term than "sophomore" for second novels? It feels so condescending, especially in YA.)
And in non-YA kinda adaptation news, there's a teaser for the new Twilight Zone, too.
What dimension are you even in? 🌀
Witness the extended cut of the debut @TheTwilightZone promo featuring @JordanPeele. #TheTwilightZone pic.twitter.com/Wrk5SjceOB

— CBS All Access (@CBSAllAccess) February 4, 2019
Oh, and Marvel has a teaser for Spider-Man: Far From Home, which looks (annoyingly) like it's going to be at least as wonderful as Homecoming.
P.S. Netflix is making a Leigh Bardugo series.
Awards
The shortlist is out for the 2019 International Prize for Arab Literature. Check out the authors' other works!
The PEN America award honorees have been announced.
Katisha rounded up allllll the ALA awards from last week's ceremony, and it's worth a look.
The Edgar Awards nominations were announced recently, and I was deeply concerned about the incredible whiteness of the list, while absolutely thrilled that my dear friends Nova Ren Suma and Courtney Summers were both nominated.
The Man Group has withdrawn sponsorship of the Man Booker Prize, leaving its future a question mark.
Other News
Poet Mary Oliver died last month after a wild and precious life.
Bookish Twitter
So much is happening, y'all. Let me explain. No, it's too much. Let me sum up.
According to people on Twitter, whom I will not be linking tyvm, in order to be a writer (or artist), you must:
Quit your day job
Have rich friends
Pay an editor
Forsake healthcare
Stop being addicted to water
And probably a bunch of other stuff, I dunno, I gouged out my eyeballs.
In short, there were two viral threads in as many days written by people who are so hopelessly out of touch that they should definitely not be giving advice to anyone, especially not advice that is predicated on the idea that being a starving artist is the goal, OR advice that is given for the primary purpose of making money for the advice-giver. A white dude thinks all writers should quit their day jobs and suffer, and a white woman thinks all writers should hire editors before querying agents. (In case I have not been clear enough, these are bad ideas. Hiring an editor is a good idea in some cases, but don't rely on someone who sells editing services for advice on whether you need editing services.)
ANYWAY. If you want advice on traditional publishing, follow traditionally published authors, ideally marginalized ones, and don't give away your money or your ability to make money.
Author's note: I wrote this midday Wednesday, and by Thursday morning there were at least two more major discussions happening on totally separate bookish topics. I can't keep up.
Literary Grifters
Oh, friends. I have been wanting to write about grifters since last summer's Anna March exposé in the Los Angeles Times. Disclosure: I wrote for March's short-lived magazine and was apparently the only person she actually paid. (I have a whole lot of feelings about that, including guilt because she primarily fucked over people of color.)
Then this week Dan Mallory happened. And y'all. I just. I can't. He faked two PhDs, both of which should have been dead giveaways for his grifts (one was on Munchausen's Syndrome and he faked cancer, my GOD), just straight-up didn't go to his $200k/year editing job for months, told countless lies, pretended his mother was dead, and somehow…got a(n almost) million dollar book deal and sold the movie rights, laughing all the way to the bank.
Meanwhile, women of color are struggling to work in publishing because there is no support for them, financial or otherwise.
It's not good, y'all. It's not good at all.
---
That's all for now. If anything important happens, I will either be lying on the floor in the dark or huddled under several blankets. MAYBE BOTH.