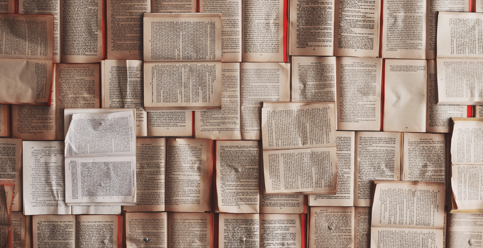 This Norwegian Town Has More Books Than People: Critical Linking, December 4
Sponsored by Book Riot's 10 Best Nonfiction Books of 2018 Giveaway–enter here!

---
People are the worst sometimes.
For travelers who wish to escape humanity, there's a remote village in Norway that officially has more books than people.
Mundal, in western Norway, is an introverted bibliophile's dream. There are only 280 people but more than 150,000 books. In fact, the country often refers to Mundal as "The Norwegian Booktown."
---
Paper claims Lowell's earlier writings can be seen in Hughes's poem Pike and Lawrence's The Rainbow, but her gender and sexuality made her unpopular.
According to Dr Hannah Roche, a lecturer in English at the University of York, it is "nothing short of incredible" that Hughes's 1959 poem Pike "has not been considered in its close relation" to Lowell's 1914 work The Pike. In her paper Myths, Legends, and Apparitional Lesbians, which has just been published in the academic journal Modernist Cultures, Roche pinpoints similarities between the poems.
---
Amid the tremendous popularity of online bookstores and e-books, an unmanned book store has opened in Nara's traditional Naramachi district in Japan and has steadily attracted a growing number of customers.
Customers register as store members through a website and input a passcode to enter the store. Two-thirds of the books on the shelves are owned by eight people, ranging in age from their 20s to 50s, who were chosen from 37 applicants to become co-owners of the enterprise.
I now want to shop at this unmanned Japanese bookstore and also own one.