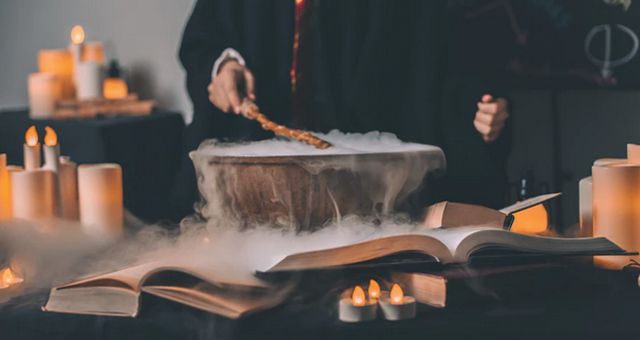 Critical Linking
This Harry Potter Themed College Class Sounds Awesome! Critical Linking, July 2, 2019
Critical Linking, a daily roundup of the most interesting bookish links from around the web is sponsored by Book Riot's Amazon store. Shop our favorite summer reads (including some of our favorite books of 2019 so far), bookish accessories, deals, and more.

---
"Faculty have decided providing an education for a global society includes offering courses like the upcoming 'Harry Potter and the Good Life,' which will ask students to read J.K. Rowling's books alongside the works of philosophers to create connections between the past and present.
University of Lynchburg coordinator of integrated seminars Amy Merrill Willis told WSLS 10 News that the course's instructor, Devin Brickhouse Bryson, is 'going to be introducing philosophical concepts from [Plato], Socrates, and Aristotle, and asking students to think about the Harry Potter series in depth.'"
This new college course sounds amazing and I want to take it!
---
"For a book that's pushing 200 years old, Jane Eyre remains a remarkably attractive story. And in large part, that's thanks to its heroine: prickly, sarcastic, unlikable Jane, who is furious with the world and furious with herself and who nevertheless demands respect. No matter when you meet Jane Eyre, she is always a startlingly modern character.
Jane Eyre might be celebrated for Jane's romance with the saturnine Mr. Rochester, but it's immortal because of Jane, because of Jane's journey toward self-acceptance, and because of Jane's anger. Which makes it a perfect subject for a ballet adaptation, because ballet bypasses language to build its stories purely out of emotion. And in Marston's Jane Eyre ballet, which was developed at the UK's Northern Ballet in 2016 and played this June in New York City at the Lincoln Center's Metropolitan Opera House, Jane and her anger are front and center."
A look at the third-ever created Jane Eyre ballet.
---
"He has written seven books of fiction and two books of nonfiction over a 20-year career. And even before The Underground Railroad, he had earned accolades and become a best seller. Explorations of race and history have been a through line from his early works — his first and second novels, The Intuitionist and John Henry Days — to the present. But Whitehead is unwilling to be boxed in by any school of thinking, any mode of creating. He has also written satire (Apex Hides the Hurt), zombie horror (Zone One) and a hilarious nonfiction book on poker (The Noble Hustle). George Saunders, an acclaimed contemporary, writes to TIME: 'He is a splendidly talented writer, with more range than any other American novelist currently working — he can be funny, lyrical, satirical, earnest — whatever is needed by the work.'"
A great profile on Colson Whitehead where he reveals his next book is "a crime novel set in Harlem in the 1960s." My arms have fallen off from all the gimme hands I just did.