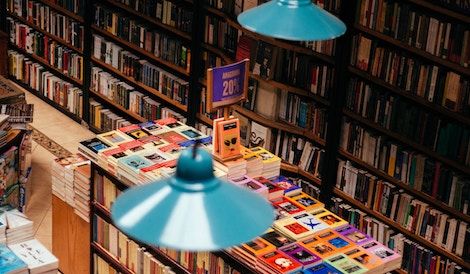 How To
5 Things You Should Do on Independent Bookstore Day
Have you marked your calendar yet? Independent Bookstore Day is on Saturday, April 27—and there are just so many reasons to celebrate. Sprawling or cozy, specialized or exhaustive—every independent bookstore is a bookworm haven and also brings literary life to your community.
If you don't already have your Independent Bookstore Day planned, here are a handful of things you can do to celebrate all the reasons to love them.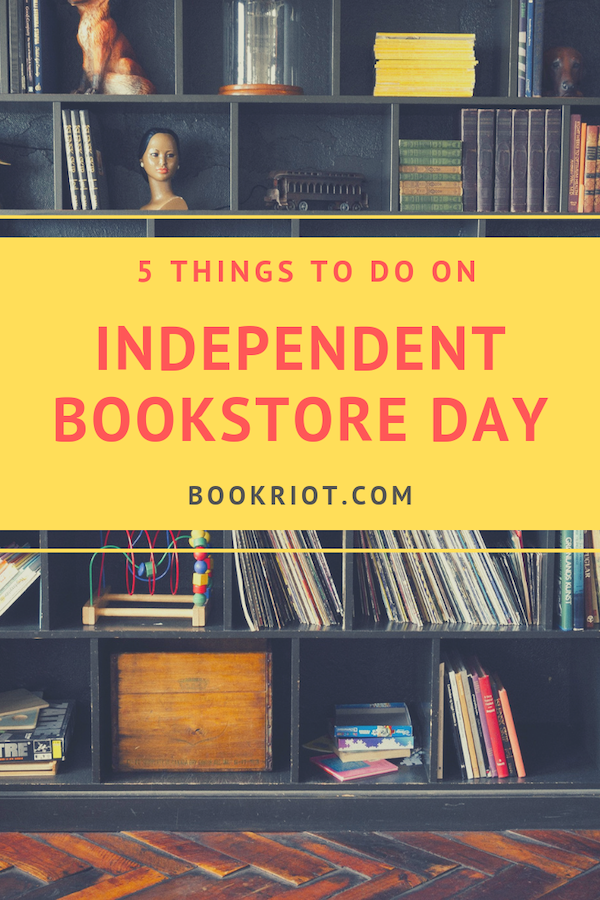 Stop By (Obviously)
This one is a given, but it's hands-down the best way to show your appreciation. Plus, you'll probably catch some fun Independent Bookstore Day events—even some kid-friendly, pet-friendly ones.
In fact, stop by as many shops as you can. After all, the beauty of independent bookstores is that each one is a unique experience. And you can never have too many books, right?
If you're looking for a list of independent bookstores, check out Book Riot's favorites in all 50 states and Atlas Obscura's 62 favorites around the world.
Strike Up A Conversation With Another Bookworm
Not surprisingly, independent bookstores are swarming with bookish types. The owners. The employees. The shoppers. You.
It's pretty safe to assume that everybody who works there is ready to discuss their favorite books, match you with your next one, suggest gift ideas for book nerds, and maybe even tell you a story or two about the coolest authors they've met in the store.
While you're at it, pull another shopper into the conversation. Or strike up a discussion with somebody new while you're wandering and perusing. Can you think of a better place to meet a friend?
Discover A Local Author
Let's give independent bookstores a shoutout for this one: these are the shops that are most likely to support the authors in your neighborhood. In fact, many local indie authors rely heavily on these shops to get their stories out—wonderful stories you might not have the opportunity to meet otherwise.
Chances are, the bookstore owner has developed a relationship with at least a few local authors so there's nobody better to give you a recommendation. Go ahead and buy that local work—you may discover a gem.
Get Involved With The Independent Bookstore Community
Indie bookstores cater to you—the book lover. Take advantage of this. Add some book signings and readings to your calendar. Sign up for a book club. Check out their kid programs. Just imagine all of the like-minded people you'll meet.
And of course, if you aren't already, follow your favorite stores on social media and give them a little online love. It really is one of the best ways to support your favorites store. #IndependentBookstoreDay
Share The Love
Celebrations are always better with friends. Round up your book-loving peeps and take them with you to get lost in the aisles—even if it means wandering off into your own sections for a bit. Run your hands down a million spines, smell the pages, and talk about all the books you can't wait to love.
And why not invite friends and family who don't consider themselves bookworms? With all the extra excitement and events, there's no better day to show them why you love indie bookstores.
One Last Note
Whether you try one, two, or all five of these ideas, take a moment to learn more and think about independent bookstores. What do you like best about them? How are they adding to your community? Have they changed the way you read (or what you read)? Do you have a favorite memory from one?
After all, independent bookstores want nothing more than to build a community for people who love to read, share, and maybe most of all, think.
Check out these Book Riot posts for some interesting perspectives:
A Love Letter to Bookstore Customers from a Bookseller