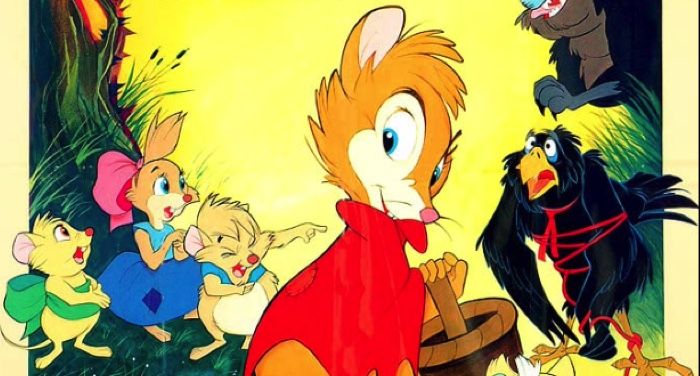 Children's
8 Things You May Not Know About Mrs. Frisby and the Rats of NIMH
This content contains affiliate links. When you buy through these links, we may earn an affiliate commission.
The first time I read Mrs. Frisby and the Rats of NIMH, I was in the third grade. My copy called it The Secret of NIMH to tie it in with the movie, which had come out more than a decade beforehand. I remember being into the book enough that I used Ask Jeeves to find "NIMH" and was astounded that it was a real place. I concluded with all of the logic of a 10-year-old that that must mean that Nicodemus and his community were out there somewhere.
The next time I encountered the super-smart rats of NIMH, I was in fifth grade and we were reading the book together as a class assignment. I will never be able to think of the word "apt" without remembering the lengths to which my teacher went to explain to us why the cat, Dragon, had "an apt name." Showing all of the signs of the anxious perfectionist I was, I didn't want anyone to know that I'd read the book before. This went out the window when I made eerily accurate predictions about what would happen to Mrs. Frisby and her family next based on the sequel books I'd read the year before. No one had read the sequels. I was safe.
The book celebrated its 50th anniversary in 2021 and is currently available in a really nice anniversary edition. While I still remember Mrs. Frisby, Justin, and Nicodemus after all these years, there are a lot of things I didn't know or didn't remember about the author of Mrs. Frisby and the book itself. Join me on this journey through tunnels strung with Christmas lights.
Making this list reminded me of all of the things I loved about Mrs. Frisby and the Rats of NIMH and what remains with me as an adult. Though I may not have remembered the names of Mrs. Frisby's children, the idea that there is more in the world than we humans can see has stuck with me forever.