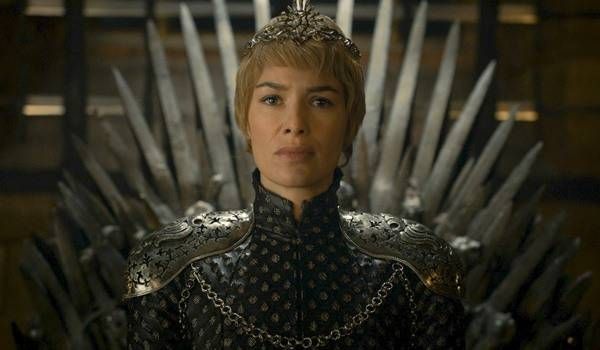 Pop Culture
10 Things To Do On Sundays If You Don't Watch GAME OF THRONES
This content contains affiliate links. When you buy through these links, we may earn an affiliate commission.
Every Sunday night, social media explodes with Game of Thrones content. Spoilers abound. As a non-viewer, I feel left out as I scroll through Twitter, etc. I have nothing against Game of Thrones. In fact, I have read several of the books and watched the first three seasons, but I do not subscribe to HBO. Sundays have become one giant inside joke that I am not privy to. In order to survive this last season of GoT, I've made this list of Sunday evening activities to help others like myself who don't watch the show, but might eventually.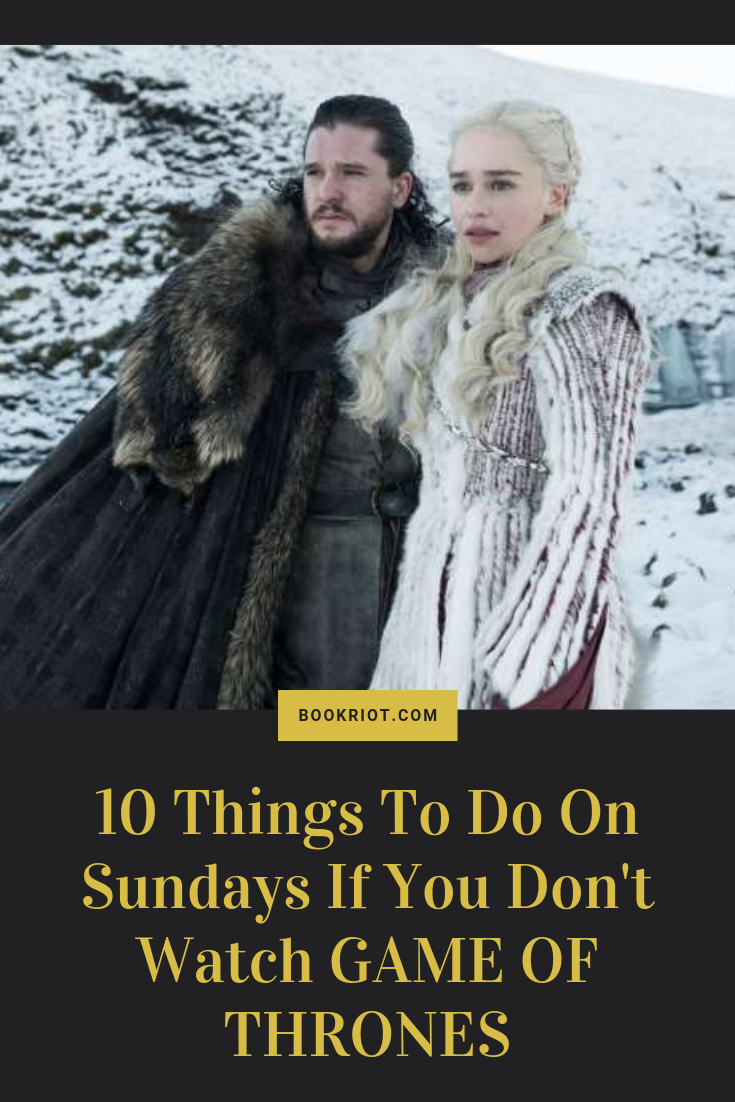 Watch a completed TV series on Netflix or other subscription service.
No waiting necessary. Yes, I am still here and yes, I am still watching. Make a giant bowl of popcorn, live tweet your own viewing party, and never wait more than 30 seconds for the next episode.
Seems a bit obvious to read the books on which Game of Thrones is based, but how many GoT fans have actually read the books? You could hold that over supposed fans. The books are hefty and require a separate map and character index, perfect for relaxing Sunday evening reading.
Borrow Game of Thrones from your library.
This is how I watched the first three seasons. I watched them on DVD and I got to watch them for free, without waiting any time between episodes. I gave up when they didn't have season 4 yet and haven't gone back to it.
Flood your Twitter feed with obscure conspiracy theories.
While you could use this as an opportunity to annoy your GoT–watching followers with faux theories, you can also share your theories for your favorite TV shows, movies, and books that you don't think get enough love.
Commit yourself to finding the next GoT.
Read new fantasy series, dig deep into the world of high fantasy, try out new TV shows. Once you've found a good one, NEVER shut up about it.
Go to IKEA, buy up all their rugs, modify them, sell them on Etsy, make a fortune. (Don't do that.)
If you're going to go to IKEA, do not go on a Sunday.
Finish all the homework, reading, housework, and miscellany you promised yourself you were going to do this weekend.
Your friends probably didn't finish theirs, and wouldn't you rather be one step ahead of them?
Learn and perfect a new skill, preferably a medieval type skill such as weaving, falconry, sword making, or fire breathing.
This will make you more tolerable to your GoT–watching friends, so you will at least have something to talk about. They might even invite you to their series finale party, as the entertainment.
Go to the movies.
Be sure to keep up with the latest movie releases, so you won't be left out on that front too. I am at least four MCU movies behind being able to see Endgame. It is torture seeing everyone being tortured by seeing it.
Want to get started with finding the next GoT? Try these 8 Fantasy Books Like Game of Thrones
Game of Thrones just not your thing? These 8 Book to TV Adaptation are Actually Really Good