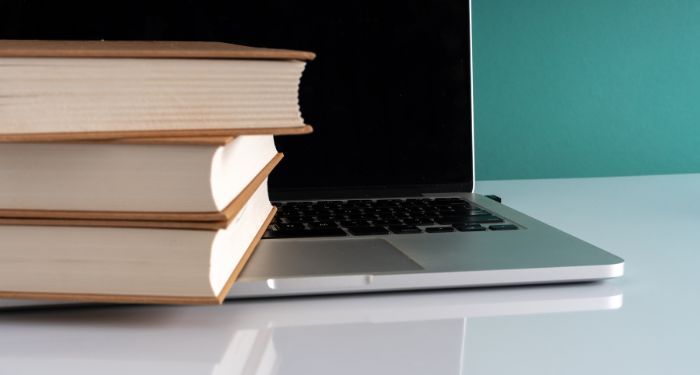 Essays
12 Things I've Learned in 12 Years of Book Riot
Earlier this month, on October 3, Book Riot turned 12. As the OGest of OG Rioters (my eternal thanks to founders Jeff O'Neal and Clinton Kabler for hiring me to run social media way back in the day), I can tell you it's been a wild ride that I can't totally wrap my head around.
In the last 12 years, we've gone from 2,500 page views per day to more than that per hour. We've launched and killed features, columns, newsletters, forums, podcasts, merch, subscription services, advertising options, non-book verticals (RIP Food Riot), membership models, and a whole host of social media accounts. We've weathered the introduction of algorithms—I will never forget the day I woke up and Facebook was no longer showing every one of our posts to every one of our followers—and the rise of SEO and AI. We're currently experimenting with Substack, which feels so much like the style and community of early 2000s blogging that it's giving me a real "everything old is new again" moment.
The internet never stays one way for long, and that means that making something on the internet requires not just creativity but grit, flexibility, and a Zen master's ability to deal with change and uncertainty. What works today isn't guaranteed to work tomorrow, but some of the lessons are enduring.
With a little help from my intrepid colleagues, here are 12 things I've learned in 12 years of Book Riot.
Content is hard. It's easy to forget this—or to never even think about it—when you're on the consumer end. We scroll through an unspeakable amount of stuff every day, and all of it was created by a person who sat down and had to decide what to make. Every post, newsletter, and podcast episode is the product of countless small decisions we make as we try to answer the questions, "What am I interested in and knowledgeable about? What will readers engage with? What both aligns with our values and allows us to make money?" That shit ain't easy!
Ideas are never the problem. Never in 12 years of Book Riot or my 15 years of working on the bookternet have I run into a moment where we just don't have an idea. The world is full of wonders, and there are so. many. books. When you get the right group of creative people, you're never going to run out of ideas. They're not all good ones, but we've always got them. Which brings me to…
There's often a great idea hiding inside a bad one. In our company lingo, this is known as the Bad Idea Committee. No notion is too half-baked to be tossed into the ring. You throw out a bad idea, then your colleagues jump in and help polish it, or someone asks a question that unlocks a new way to think about it. And sometimes you think you've got a good idea, so you go ahead and make the thing, and when it doesn't work, you realize it was hiding the kernel of a better idea all along. This is how the now-defunct Reddit-style forums we launched for sharing book news and ebook deals around 2012/2013 led to two of our most popular newsletters: Today in Books and Book Riot Deals.
---
Click here to continue reading this free article via our subscription publication, The Deep Dive! Weekly staff-written articles are available free of charge, or you can sign up for a paid subscription to get additional content and access to community features.