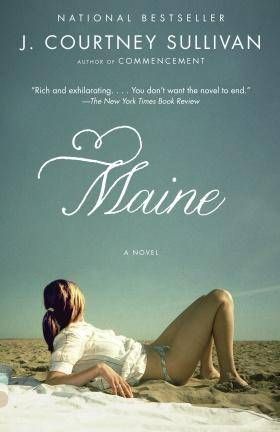 Fiction
They're (Paper) Ba-ack: May 29, 2012
Tuesday is New Book Day. We celebrate each week by highlighting titles we're excited to see arrive in paperback.
_________________________
This is a doozy of a week, y'all! So. Much. Good. Stuff.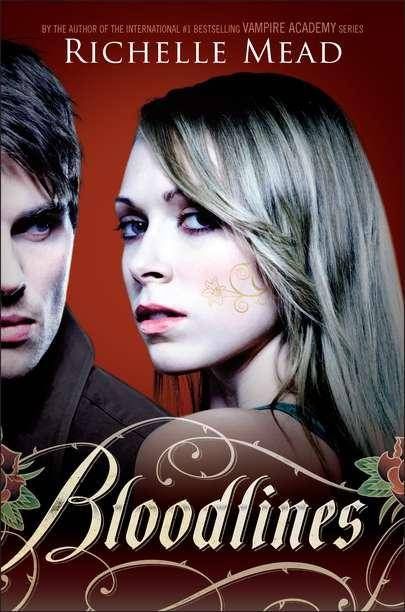 Bloodlines by Richelle Mead (Razorbill)
When alchemist Sydney is ordered into hiding to protect the life of Moroi princess Jill Dragomir, the last place she expects to be sent is a human private school in Palm Springs, California.
Populated with new faces as well as familiar ones, Bloodlines explores all the friendship, romance, battles, and betrayals that made the #1 New York Times bestselling Vampire Academy series so addictive—this time in a part-vampire, part-human setting where the stakes are even higher and everyone's out for blood.
_________________________
Blue Nights by Joan Didion (Vintage)
The book opens on July 26, 2010, as Didion thinks back to Quintana's wedding exactly seven years before. "Today would be her wedding anniversary." As she reflects on her daughter and her role as a parent, Didion candidly and bravely confronts the subjects of having children, of feeling like we have failed as a parent, of missing or misinterpreting our childrens' cries for help. Seamlessly woven in are incidents she sees as underscoring her own age, something she finds hard to acknowledge, much less accept.
_________________________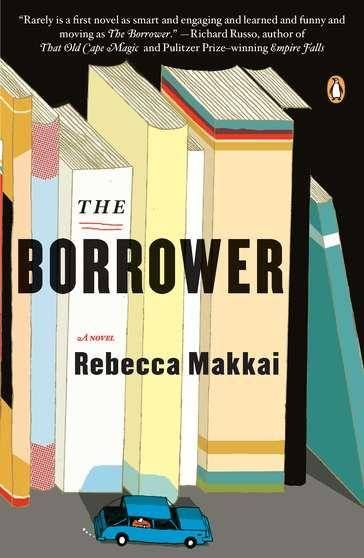 The Borrower by Rebecca Makkai (Penguin)
Lucy Hull, a children's librarian in Hannibal, Missouri, finds herself both kidnapper and kidnapped when her favorite patron, ten-year-old Ian Drake, runs away from home. Ian needs Lucy's help to smuggle books past his overbearing mother, who has enrolled Ian in weekly antigay classes. Desperate to save him from the Drakes, Lucy allows herself to be hijacked by Ian when she finds him camped out in the library after hours, and the odd pair embarks on a crazy road trip. But is it just Ian who is running away? And should Lucy be trying to save a boy from his own parents?
_________________________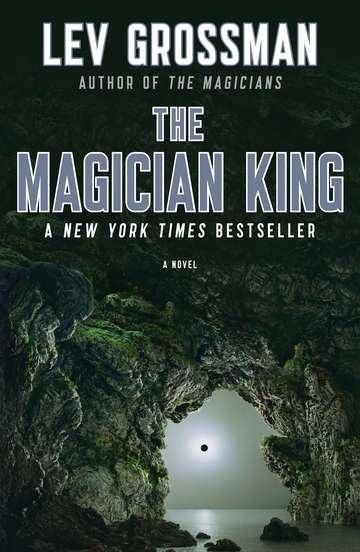 The Magician King by Lev Grossman (Plume)
With The Magicians, Lev Grossman earned the admiration of readers and fans alike, shattering the limits of conventional fantasy writing by imagining magic as practiced in the real world by fallible people, unfettered by fictional notions of good and evil.
The Magician King returns to Fillory, where Quentin is now king. He embarks on a heroic quest accompanied by his old friend Julia, who made it to Fillory despite failing the Brakebills entrance exam. Instead, he and Julia—whose genius is thrilling—must harness the magic of Brakebills and the explosive sorcery Julia learned in the streets to defeat a sinister threat in a world far from the bright fantasy novels they read as children.
_________________________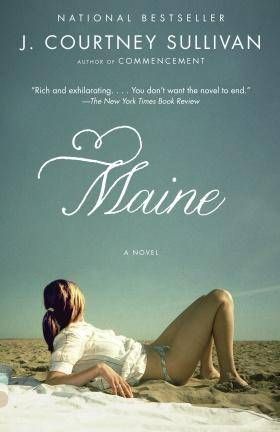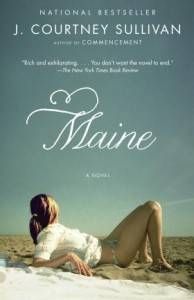 Maine by J. Courtney Sullivan (Vintage)
For the Kellehers, Maine is a place where children run in packs, showers are taken outdoors, and old Irish songs are sung around a piano. As three generations of Kelleher women arrive at the family's beach house, each brings her own hopes and fears. Maggie is thirty-two and pregnant, waiting for the perfect moment to tell her imperfect boyfriend the news; Ann Marie, a Kelleher by marriage, is channeling her domestic frustration into a dollhouse obsession and an ill-advised crush; Kathleen, the black sheep, never wanted to set foot in the cottage again; and Alice, the matriarch at the center of it all, would trade every floorboard for a chance to undo the events of one night, long ago.
_________________________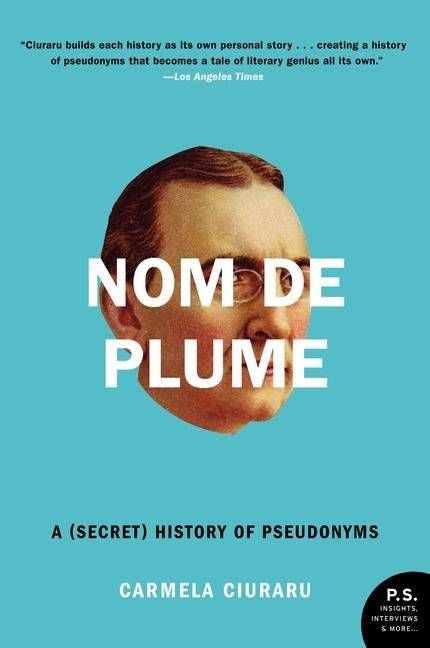 Nom de Plume: A (Secret) History of Pseudonyms by Carmela Ciuraru (Harper Perennial)
Mary Anne Evans. Charles Dodgson. Eric Blair. William Sydney Porter. Or, as they are more commonly remembered, George Eliot, Lewis Carroll, George Orwell, and O. Henry. For these writers and many others, from Mark Twain to Stan Lee to Robert Jordan, the invocation of a nom de plume has been an essential part in the creation of an authorial identity. Now, in a captivating series of biographical snapshots exploring the lives of famous authors and their pen names, author Carmela Ciuraru delivers a unique literary history and a penetrating examination of identity, creativity, and self-creation, revisiting the enduring question—what's in a name?
_________________________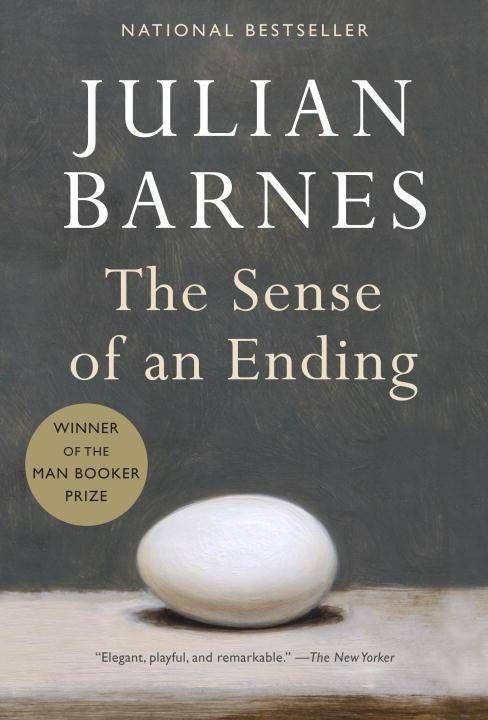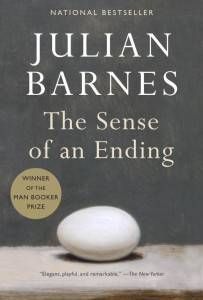 The Sense of an Ending by Julian Barnes (Vintage)
Winner of the Man Booker Prize!
The Sense of an Ending follows Tony Webster, a middle-aged man, as he contends with a past he never thought much about-until his closest childhood friends return with a vengeance: one of them from the grave, another maddeningly present. Tony thought he left this all behind as he built a life for himself, and his career has provided him with a secure retirement and an amicable relationship with his ex-wife and daughter, who now has a family of her own. But when Tony is presented with a mysterious legacy, he is forced to reconsider a variety of things he thought he understood all along, and he must revise his estimation of his own nature and place in the world.
_________________________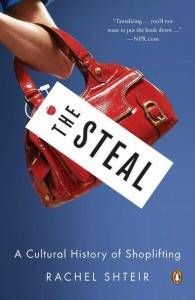 The Steal: A Cultural History of Shoplifting by Rachel Shteir (Penguin)
Shoplifting has been made punishable by death, discouraged by shame tactics, and deterred by high-tech devices. Yet incidences of this most ancient of crimes show no signs of slowing. In this groundbreaking work, Rachel Shteir takes readers on a remarkable historical tour of this social ill—from London at the dawn of urbanization and consumerism to the Woodbury Common outlet mall in modern-day upstate New York, where boosters run rampant. She reveals the remarkable real-life costs of shoplifting for retailers and consumers, its historical evolution from a crime to a disease to a form of antiestablishment protest, and the diverse personalities—from Jane Austen's aunt to Winona Ryder —who have succumbed to its temptations.
_________________________
What new-in-paperback titles are you excited about this week?