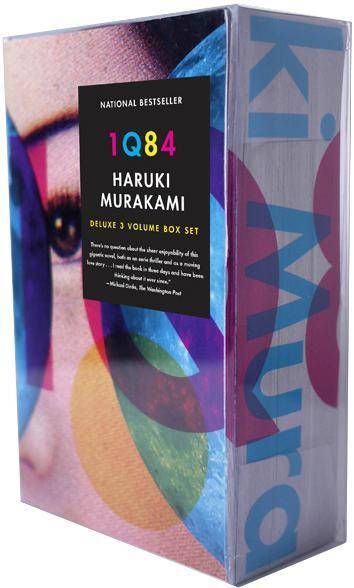 Fiction
They're (Paper) Ba-ack: May 15, 2012
Tuesday is New Book Day. We celebrate each week by highlighting titles we're excited to see arrive in paperback.
_________________________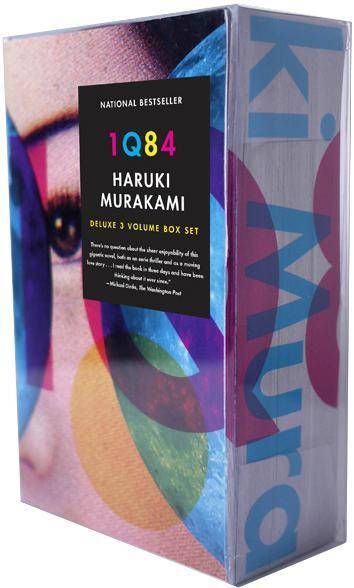 1Q84 by Haruki Murakami (Vintage)
So pretty!
The year is 1984 and the city is Tokyo. A young woman named Aomame follows a taxi driver's enigmatic suggestion and begins to notice puzzling discrepancies in the world around her. She has entered, she realizes, a parallel existence, which she calls 1Q84-"Q is for 'question mark.' A world that bears a question." Meanwhile, an aspiring writer named Tengo takes on a suspect ghostwriting project. He becomes so wrapped up with the work and its unusual author that, soon, his previously placid life begins to come unraveled. As Aomame's and Tengo's narratives converge over the course of this single year, we learn of the profound and tangled connections that bind them ever closer.
_________________________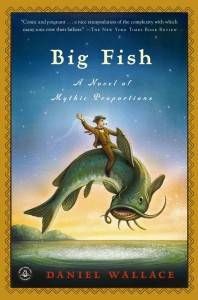 Big Fish: A Novel of Mythic Proportions by Daniel Wallace (re-release from Algonquin)
In his prime, Edward Bloom was an extraordinary man. He could outrun anybody. He never missed a day of school. He saved lives and tamed giants. Animals loved him, people loved him, women loved him. He knew more jokes than any man alive. At least that's what he told his son, William. But now Edward Bloom is dying, and William wants desperately to know the truth about his elusive father —this indefatigable teller of tall tales—before it's too late. So, using the few facts he knows, William re-creates Edward's life in a series of legends and myths—hilarious and wrenching, tender and outrageous—through which he begins to understand his father's great feats, and his great failings.
_________________________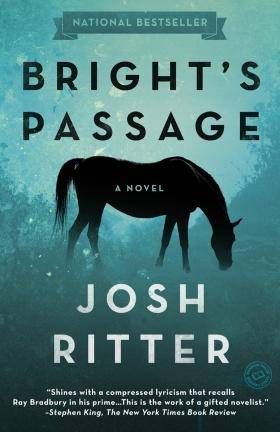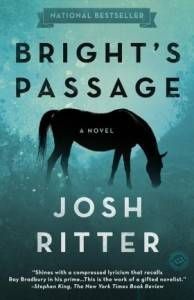 Bright's Passage by Josh Ritter (Random House)
Henry Bright, a sweet, rough-hewn farmer newly returned to his native West Virginia from the trenches of World War I France, is grief-struck at the death of his young wife, and unsure of how to care for the infant son she left behind. But Bright believes he has brought back from the war an angel, and his angel has a plan for all of them. As Bright, his newborn, his cantankerous goat, and his angel make their way through a landscape ravaged by forest fire toward an uncertain future, they are pursued all the while by the Colonel, father of Bright's dearly departed bride, now hellbent on his destruction.
_________________________
Eye in the Sky by Philip K. Dick (Mariner Books)
Old favorites get a new look in these re-issues of PKD classics.
When a routine tour of a particle accelerator goes awry, Jack Hamilton and the rest of his tour group find themselves in a world ruled by Old Testament morality, where the smallest infraction can bring about a plague of locusts. Escape from that world is not the end, though, as they plunge into a Communist dystopia and a world where everything is an enemy.
_________________________
My Lucky Life In and Out of Show Business by Dick Van Dyke (Crown Archetype)
Dick Van Dyke, indisputably one of the greats of the golden age of television, is admired and beloved by audiences the world over for his beaming smile, his physical dexterity, his impeccable comic timing, his ridiculous stunts, and his unforgettable screen roles.
His trailblazing television program, The Dick Van Dyke Show (produced by Carl Reiner, who has written the foreword to this memoir), was one of the most popular sitcoms of the 1960s and introduced another major television star, Mary Tyler Moore. But Dick Van Dyke was also an enormously engaging movie star whose films, including Mary Poppins and Chitty Chitty Bang Bang, have been discovered by a new generation of fans and are as beloved today as they were when they first appeared. Who doesn't know the word supercalifragilisticexpialidocious?
_________________________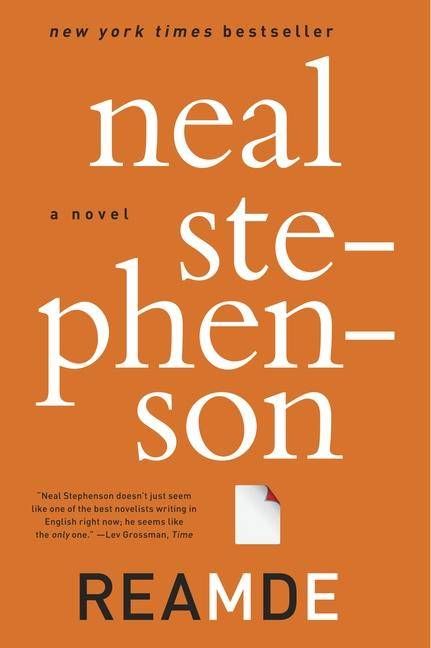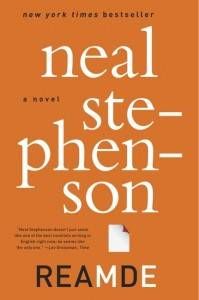 Reamde by Neal Stephenson (William Morrow Paperbacks)
Greg had a hard time with this one, but we know some of y'all are excited about it.
Four decades ago, Richard Forthrast, the black sheep of an Iowa family, fled to a wild and lonely mountainous corner of British Columbia to avoid the draft. Smuggling backpack loads of high-grade marijuana across the border into Northern Idaho, he quickly amassed an enormous and illegal fortune. With plenty of time and money to burn, he became addicted to an online fantasy game in which opposing factions battle for power and treasure in a vast cyber realm. Like many serious gamers, he began routinely purchasing viral gold pieces and other desirables from Chinese gold farmers- young professional players in Asia who accumulated virtual weapons and armor to sell to busy American and European buyers.
For Richard, the game was the perfect opportunity to launder his aging hundred dollar bills and begin his own high-tech start up-a venture that has morphed into a Fortune 500 computer gaming group, Corporation 9592, with its own super successful online role-playing game, T'Rain. But the line between fantasy and reality becomes dangerously blurred when a young gold farmer accidently triggers a virtual war for dominance-and Richard is caught at the center.
_________________________
What new-in-paperback titles are you excited about this week?