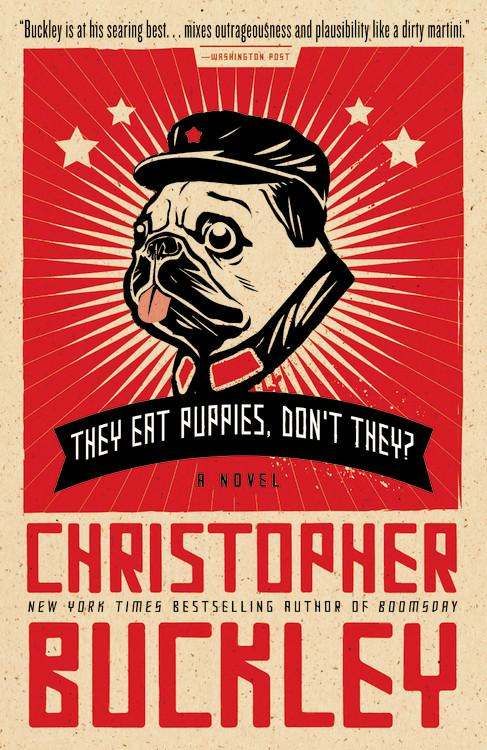 Classics
They're (Paper) Ba-ack: May 14, 2013
Tuesday is New Book Day. We celebrate each week by highlighting titles we're excited to see arrive in paperback.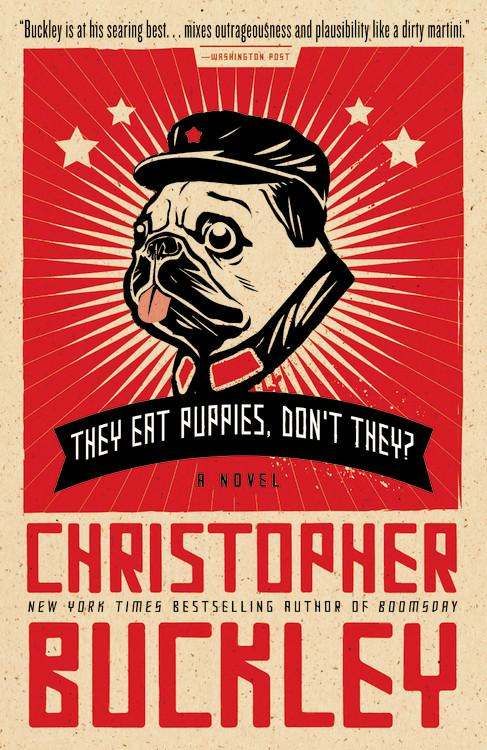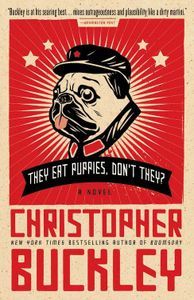 They Eat Puppies, Don't They? by Christopher Buckley (Twelve)
In an attempt to gain congressional approval for a top-secret weapons system, Washington lobbyist "Bird" McIntyre teams up with sexy, outspoken neocon Angel Templeton to pit the American public against the Chinese. When Bird fails to uncover an authentic reason to slander the nation, he and Angel put the Washington media machine to work, spreading a rumor that the Chinese secret service is working to assassinate the Dalai Lama. Meanwhile in China, mild-mannered President Fa Mengyao and his devoted aide Gang are maneuvering desperately against sinister party hard-liners Minister Lo and General Han. On the home front, Bird must contend with a high-strung wife who entertains Olympic equestrian ambition, and the qualifying competition happens to be taking place in China. As things unravel abroad, Bird and Angel's lie comes dangerously close to reality. And as their relationship rises to a new level, so do mounting tensions between the United States and China.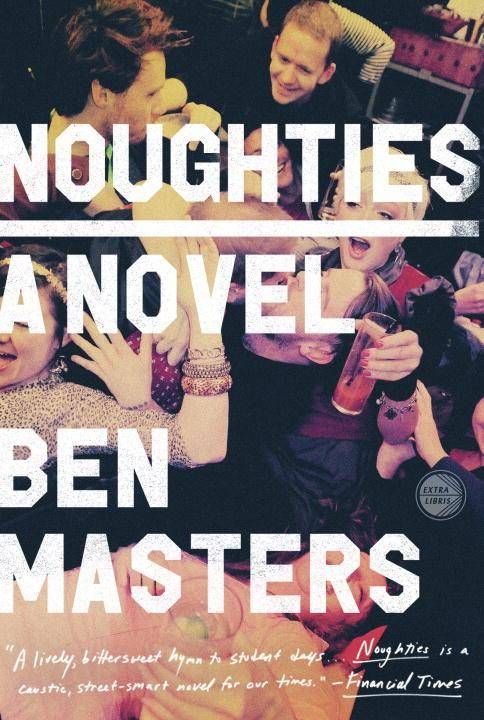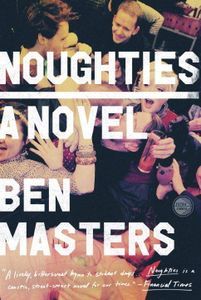 Noughties by Ben Masters (Hogarth)
Eliot Lamb has had countless nights like this. He's out with his mates, pint in hand, shots at the ready. But this time it's different. When the night ends and tomorrow begins, he'll graduate from Oxford and head reluctantly into adulthood. As he stares into the foam of his first beer, he knows it won't be easy. He'll have to confront his feelings for Ella, an Oxford classmate whose passion for literature matches his own, as well as Lucy, his first love, whose ominous phone calls and text messages are threatening to unravel him. And then there's the tragic secret he's been hiding all this time, which is about to find its way out and send his night into serious turmoil.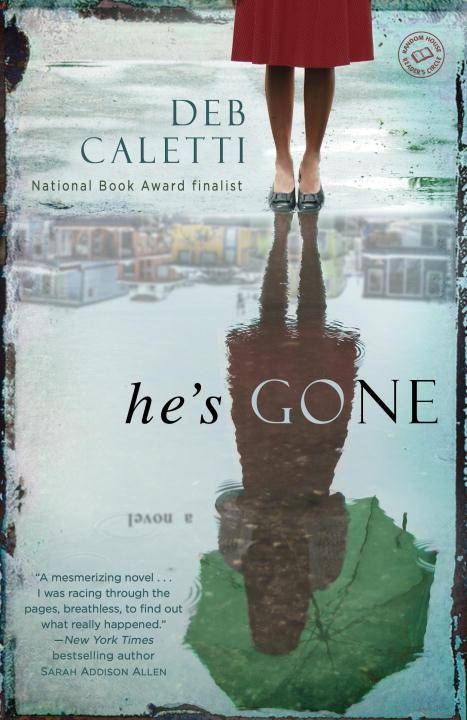 He's Gone by Deb Caletti (Bantam)
How well do we ever really know our spouses? Dani finds herself face-to-face with this question when her husband Ian disappears without a trace from their houseboat in Seattle. One moment he's there, and the next he's gone. No note. No explanation. No clue as to whether he's dead or alive. Panic and disbelief soon give way to grief-either he's been the victim of foul play (which is what the police assume) or he's determined not to be found. But Dani won't rest until she learns what happened to him. Her quest will dredge up dark memories from the past, and will force her to confront unpleasant truths about her relationship with Ian.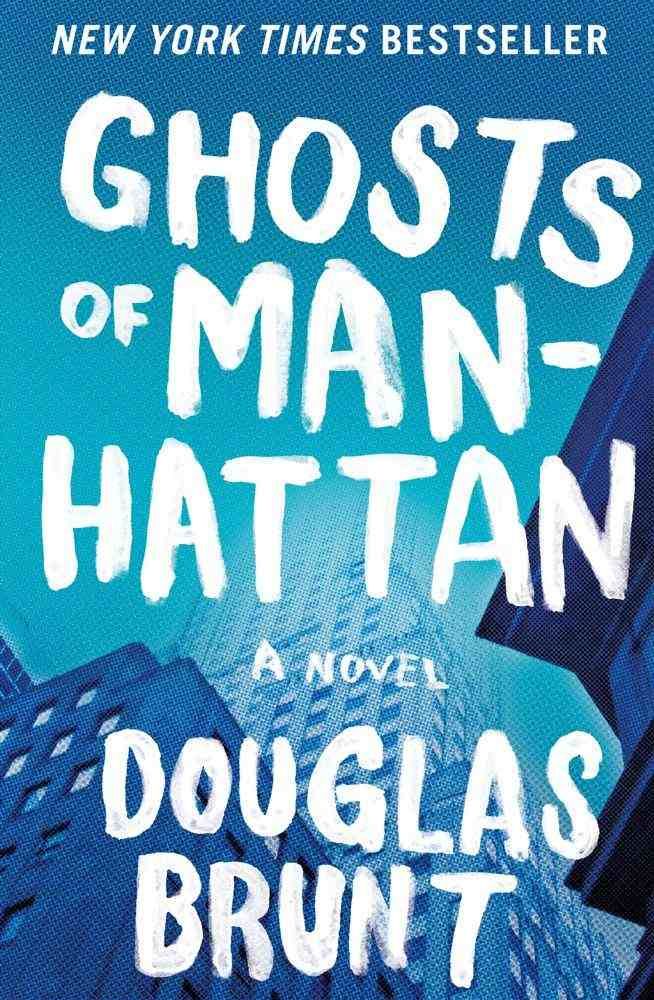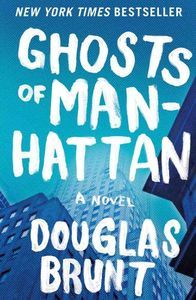 Ghosts of Manhattan by Douglas Brunt (Touchstone)
It's 2005. Nick Farmer is a thirty-five-year-old bond trader with Bear Stearns clearing seven figures a year. The novelty of a work-related nightlife centering on liquor, hookers, and cocaine has long since worn thin, though Nick remains keenly addicted to his annual bonus. But the lifestyle is taking a toll on his marriage and on him.When a nerdy analyst approaches him with apocalyptic prognostications of where Bear's high-flying mortgage-backed securities trading may lead, Nick is presented with the kind of ethical dilemma he's spent a lifetime avoiding. Throw in a hot financial journalist who seems to be more interested in him than in the percolating financial armageddon and the prospect that his own wife may have found a new romantic interest of her own, and you have the recipe for Nick's personal and professional implosion. By turns hilarious and harrowing, Ghosts of Manhattan follows a winning but flawed character as he struggles to find the right path in a complicated urban heart of darkness.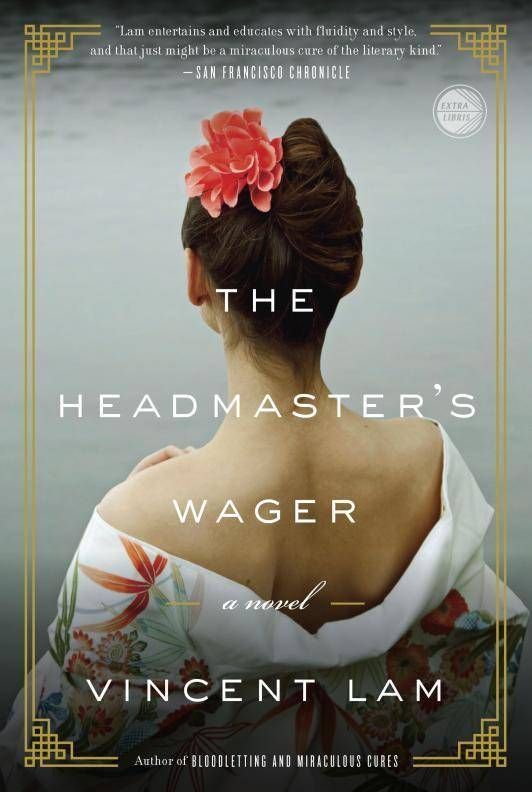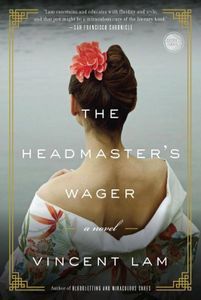 The Headmaster's Wager by Vincent Lam (Hogarth)
Percival Chen is the headmaster of the most respected English academy in 1960s Saigon and is well accustomed to bribing a forever-changing list of government officials in order to maintain the elite status of his school. Fiercely proud of his Chinese heritage, he is quick to spot the business opportunities rife in a divided country, though he also harbors a weakness for gambling haunts and the women who frequent them. He devotedly ignores all news of the fighting that swirls around him, choosing instead to read the faces of his opponents at high-stakes mahjong tables. But when his only son gets in trouble with the Vietnamese authorities, Percival faces the limits of his connections and wealth and is forced to send him away. In the loneliness that follows, Percival finds solace in Jacqueline, a beautiful woman of mixed French and Vietnamese heritage whom he is able to confide in. But as the complexities of war encroach further into his world, he must confront the tragedy of all he has refused to see.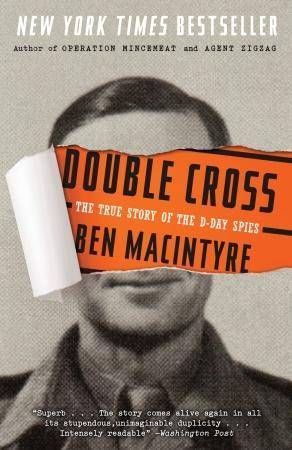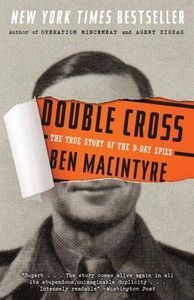 Double Cross: The True Story of the D-Day Spies by Ben Macintyre (Broadway)
On June 6, 1944, 150,000 Allied troops landed on the beaches of Normandy and suffered an astonishingly low rate of casualties. A stunning military achievement, it was also a masterpiece of trickery. Operation Fortitude, which protected and enabled the invasion, and the Double Cross system, which specialized in turning German spies into double agents, tricked the Nazis into believing that the Allied attacks would come in Calais and Norway rather than Normandy. It was the most sophisticated and successful deception operation ever carried out, ensuring Allied victory at the most pivotal moment in the war. This epic event has never before been told from the perspective of the key individuals in the Double Cross system, who together made up one of the oddest and most brilliant military units ever assembled. Until now.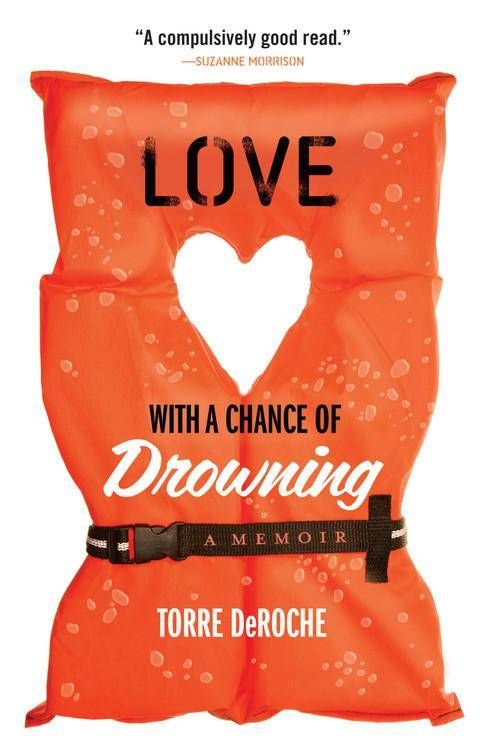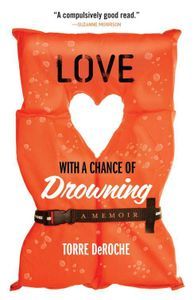 Love with a Chance of Drowning by Torre DeRoche (Hyperion)
Australian native Torre DeRoche has just moved to the U.S. for a year-long stay when she meets a handsome Argentinean who sweeps her off her feet. The problem? He's getting ready to leave to follow his life-long dream of sailing his own boat around the world. Torre has always hated the ocean and is terrified of being in a little boat in a big sea. And she barely knows this guy—or anything at all about sailing. But as she falls deeper and deeper in love she realizes the only way to keep the man of her dreams is to embark on the voyage of her nightmares, so she waves goodbye to dry land and braces for a life-changing roller coaster ride that is as exhilarating as it is terrifying.
Ha'penny by Jo Walton (Tor Books)
Before Jo Walton won the Hugo and Nebula Awards for her stunning Among Others, she published a trilogy set in a dark alternate postwar England that had negotiated "Peace with Honor" with Nazi Germany in 1941. These novels are connected by common threads, but can be read in any order. In Ha'penny, England has completed its slide into fascist dicatorship. The last hopes of democracy seem extinguished. Then a bomb explodes in a London suburb. The brilliant but compromised Inspector Carmichael of Scotland Yard is assigned the case. What he finds leads him to a conspiracy of peers and communists—of staunch King-and-Country patriots and hardened IRA gunmen—to murder the Prime Minister and his ally, Adolf Hitler. Against a background of domestic espionage and suppression, a band of idealists blackmails an actress who holds the key to the Fuhrer's death. From the ha'penny seats in the theatre to the ha'pennys that cover dead men's eyes, the conspiracy and the investigation swirl inexorably to a stunning conclusion.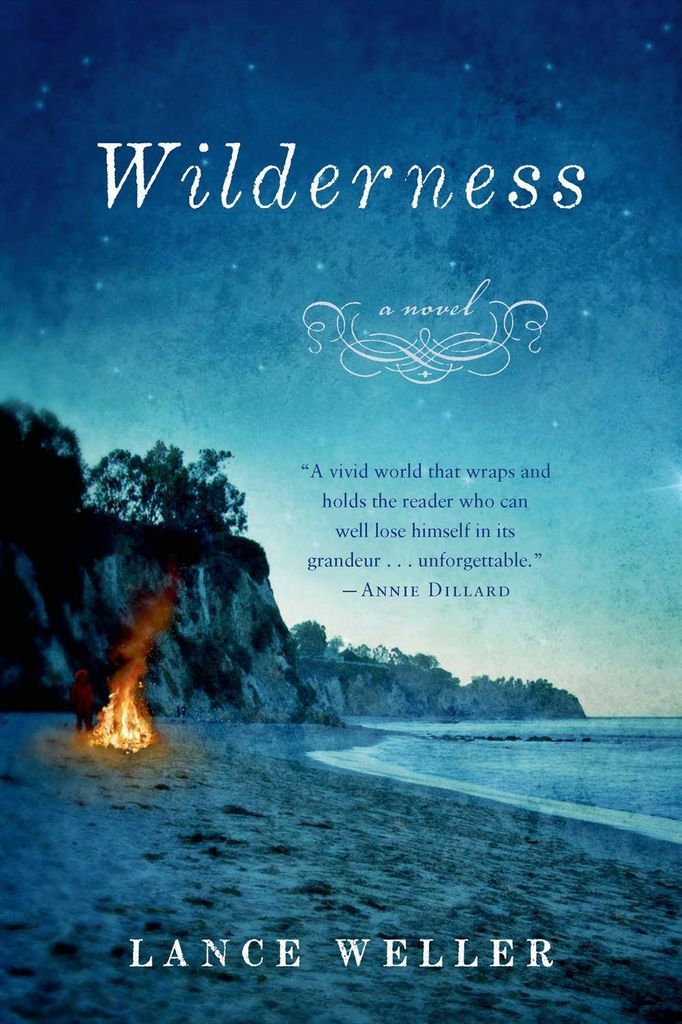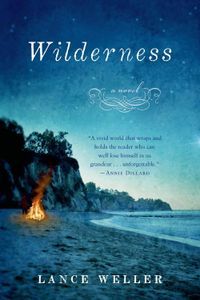 Wilderness by Lance Weller (Bloomsbury USA)
Thirty-five years after the Civil War's Battle of the Wilderness left him maimed, Abel Truman has found his way to the edge of the continent, the rugged, majestic coast of Washington State, where he lives alone in a driftwood shack with his beloved dog. Wilderness is the story of Abel, now an old and ailing man, and his heroic final journey over the snowbound Olympic Mountains to settle matters of the heart. Abel is haunted by the horrors of war, and by the loss of his wife and child, but his memories also glow with those friends and strangers who have, at different times, saved his life—and his humanity. In its contrasts of light and dark, wild and tame, brutal and tender, and its attempts to reconcile a horrific war with the great evil it ended, Wilderness is a breathtaking achievement.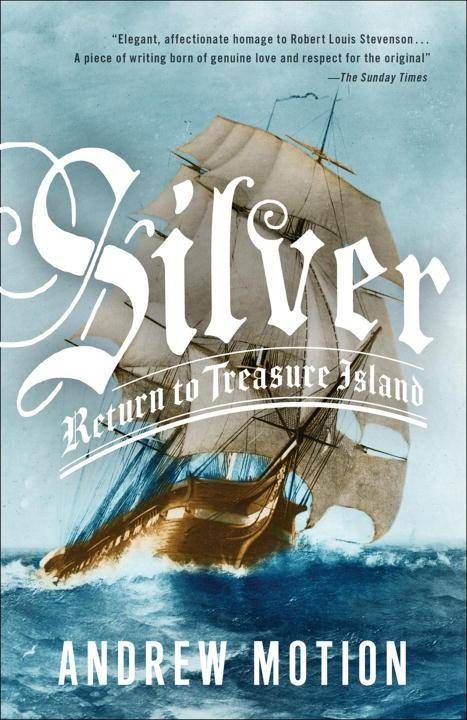 Silver: Return to Treasure Island by Andrew Motion (Broadway)
Almost forty years following the events of Robert Louis Stevenson's Treasure Island, Jim Hawkins and Long John Silver have seemingly put their maritime adventures to rest. Jim has settled on the English coast with his son Jim, and Silver has returned to rural England with his daughter Natty. While their escapades may have ended, for Jim and Natty the adventure is only just beginning. One night, Natty approaches young Jim with a proposition: return to Treasure Island and find the remaining treasure that their fathers left behind. As they set sail in their fathers' footsteps, Jim and Natty cannot imagine what awaits them. Murderous pirates, long-held grudges, noxious greed, and wily deception lurk wickedly in the high seas, and disembarking onto Treasure Island only proves more perilous. Their search for buried treasure leaves every last wit tested and ounce of courage spent. And the adventure doesn't end there, since they still have to make their way home…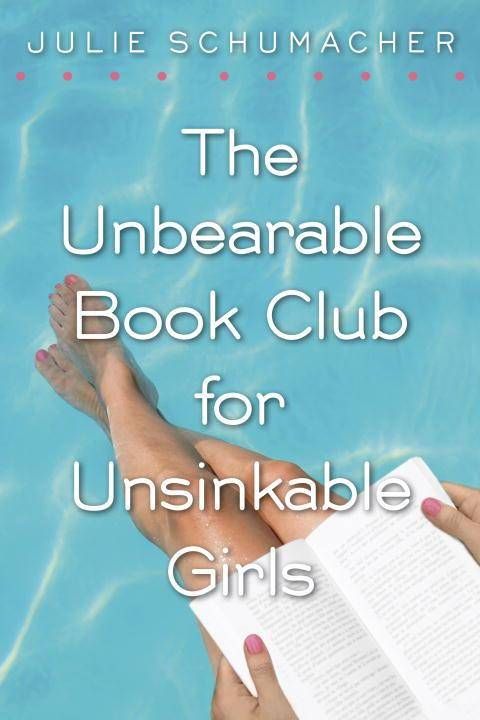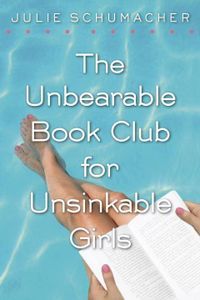 The Unbearable Book Club for Unsinkable Girls by Julie Schumacher (Ember)
I'm Adrienne Haus, survivor of a mother-daughter book club. Most of us didn't want to join. My mother signed me up because I was stuck at home all summer, with my knee in a brace. CeeCee's parents forced her to join after cancelling her Paris trip because she bashed up their car. The members of "The Unbearable Book Club," CeeCee, Jill, Wallis, and I, were all going into eleventh grade A.P. English. But we weren't friends. We were literary prisoners, sweating, reading classics, and hanging out at the pool. If you want to find out how membership in a book club can end up with a person being dead, you can probably look us up under mother-daughter literary catastrophe. Or open this book and read my essay, which I'll turn in when I go back to school.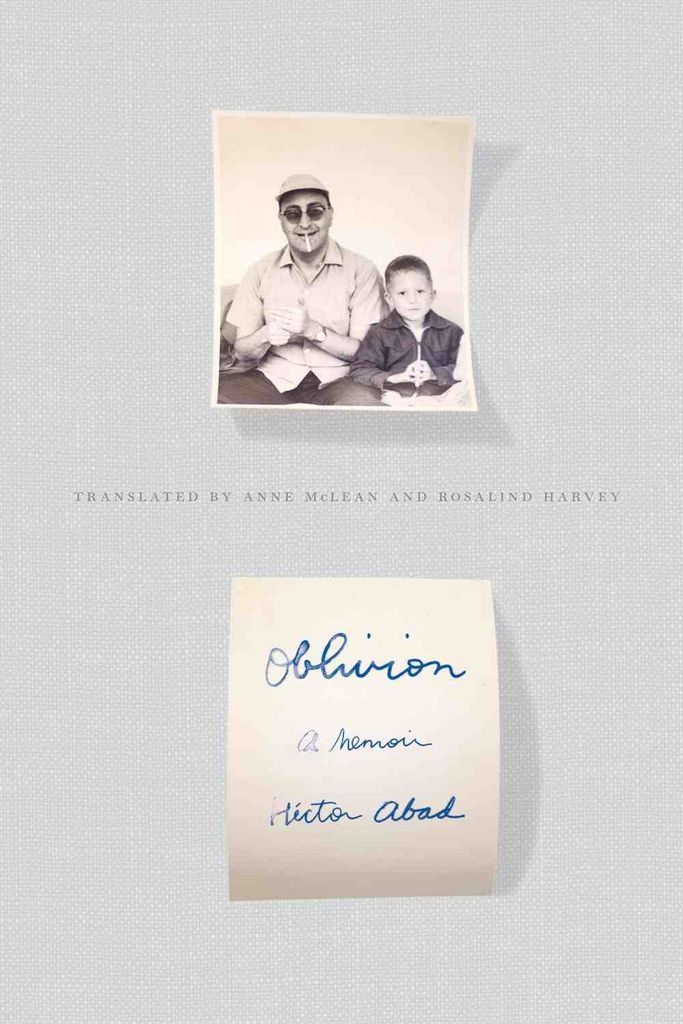 Oblivion: A Memoir by Hector Abad (FSG)
Héctor Abad's Oblivion is a heartbreaking, exquisitely written memorial to the author's father, Héctor Abad Gómez, whose criticism of the Colombian regime led to his murder by paramilitaries in 1987. Twenty years in the writing, it paints an unforgettable picture of a man who followed his conscience and paid for it with his life during one of the darkest periods in Latin America's recent history.
_________________________
Sign up for our newsletter to have the best of Book Riot delivered straight to your inbox every two weeks. No spam. We promise.
To keep up with Book Riot on a daily basis, follow us on Twitter or like us on Facebook. So much bookish goodness–all day, every day.