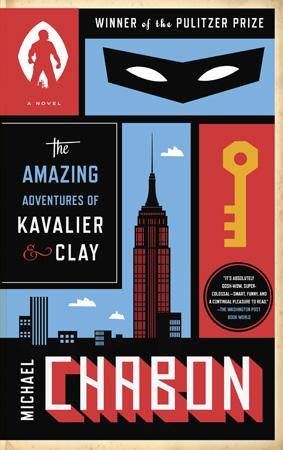 Fiction
They're (Paper) Ba-ack: June 13, 2012
Tuesday is New Book Day. We celebrate each week by highlighting titles we're excited to see arrive in paperback. This week's installment appearing on Wednesday just to mix things up.
_________________________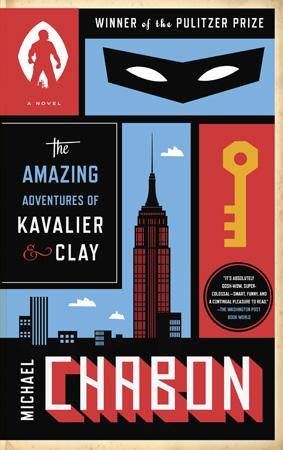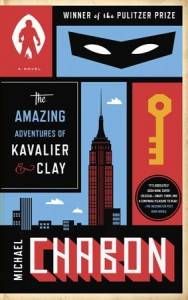 The Amazing Adventures of Kavalier and Clay by Michael Chabon, with bonus content (Random House Trade)
With dazzling prose and a page-turning plot, Chabon draws us into the world of 1939 New York City, where cousins Joe Kavalier and Sammy Clay are looking to make big money in America's latest novelty: comic books. While Hitler's shadow falls across Europe and the world, Joe and Sammy weave the legend of the Escapist, a hero and champion for an America on the verge of war. The Amazing Adventures of Kavalier & Clay is a stunning novel that spans continents and eras, filled with unforgettable characters and enchanting writing, a masterwork for readers new and old to discover and fall in love with all over again.
_________________________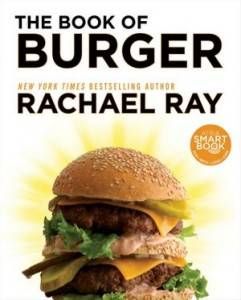 The Book of Burger by Rachael Ray (Atria)
The Queen of Burgers has drawn together her tastiest recipes for the ultimate between-the-buns experience. Whether you're cooking for one or for one hundred in your own backyard burger bash, The Book of Burger has you covered for bringing family and friends together for the love of burgers! Please 'em all—big and small—with everything from burgers to sandwiches, hot dogs, fries, sliders, and sloppies, and so much more.
_________________________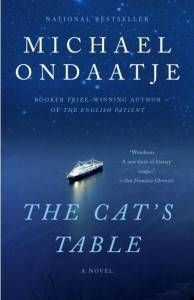 The Cat's Table by Michael Ondaatje (Vintage)
In the early 1950s, an eleven-year-old boy in Colombo boards a ship bound for England. At mealtimes he is seated at the "cat's table"-as far from the Captain's Table as can be-with a ragtag group of "insignificant" adults and two other boys, Cassius and Ramadhin. As the ship crosses the Indian Ocean, the boys tumble from one adventure to another, bursting all over the place like freed mercury. But there are other diversions as well: they are first exposed to the magical worlds of jazz, women, and literature by their eccentric fellow travelers, and together they spy on a shackled prisoner, his crime and fate a galvanizing mystery that will haunt them forever.
_________________________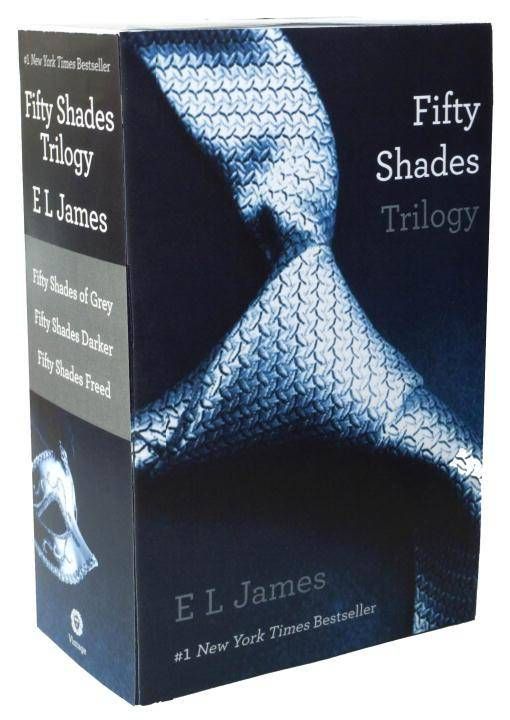 Fifty Shades Trilogy by E.L. James, boxed set (Vintage)
Y'all know what this one's about, right?
_________________________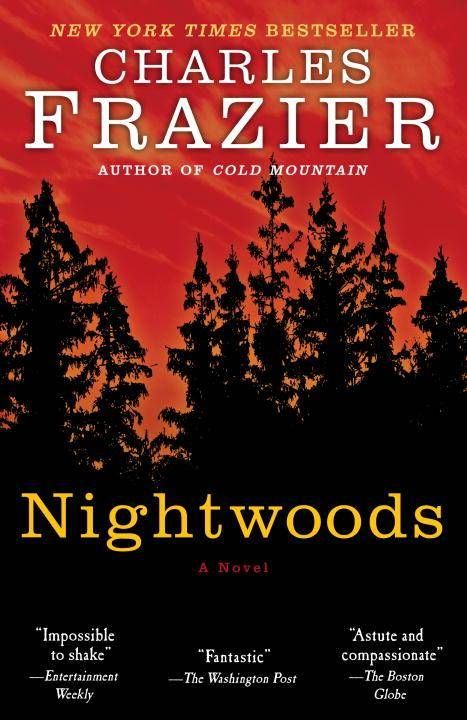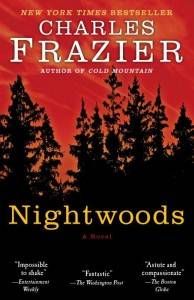 Nightwoods by Charles Frazier (Random House Trade)
Charles Frazier puts his remarkable gifts in the service of a lean, taut narrative while at the same time losing none of the transcendent prose, virtuosic storytelling, and insights into human nature which have made him one of the most beloved and celebrated authors in the world. Now, he evokes the rich Appalachian landscape in this brilliant portrait of a solitary young woman who inherits her murdered sister's troubled twins. While Luce lives alone with the children in an abandoned lodge, struggling to understand their complex needs, a man named Stubblefield comes into her life. After years of isolation, Luce begins to awaken to him and the children. Meanwhile, her sister's husband and murderer, Bud, begins a chilling search for the cache of stolen money he is convinced may be hidden with the twins. Frazier is known for his historical literary odysseys, and for making his figures from the past come vividly to life. His depictions of the self-protective Luce, rootless but intriguing Stubblefield, menacing and unpredictable Bud, and particularly the eerie, introverted twins will take their place among Frazier's previous timeless classics.
_________________________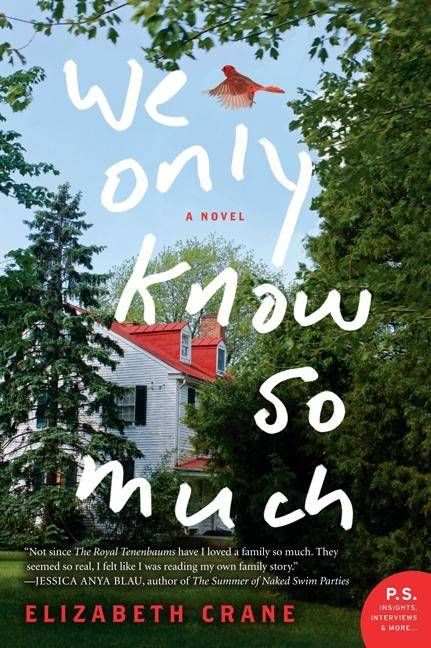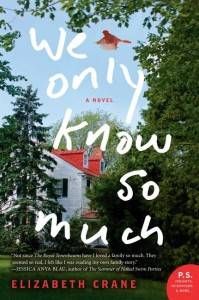 We Only Know So Much by Elizabeth Crane (Harper Perennial)
We know the Copeland family is in crisis. The question is-do they know it too?
As the novel opens, Jean, the family's emotionally numbed mother, has taken a secret lover-only to lose him to suicide. Her husband, Gordon, is unaware of her betrayal, distracted by the fear that he's losing his own prized asset-his mind. Daughter Priscilla (don't get us started) is probably up in her room right now talking at her friends about clothes, or boys, or the other inane subjects that bluster through her nineteen-year-old brain. (She's been a total pill since birth; now her biggest career goal is extending her annoying reach to all of America through reality TV.) Nine-year-old Otis-named for the elevator company, but known to his sister as "Freak" or "Baby Freak"-is falling in love for the first time, without parental guidance. At the back of the Copeland house, grandfather Theodore is in the early throes of Parkinson's disease. (And he's more or less fine with the whole matter, as long as they continue to let him walk the damn dog alone.) And Vivian, the family's ninety-eight-year-old great-grandmother, is a razor-sharp grande dame who suffers no foolishness from anyone; yet she harbors secret dreams of her own.
_________________________
Your turn, readers. What new paperbacks are floating around in your beach bag this week?