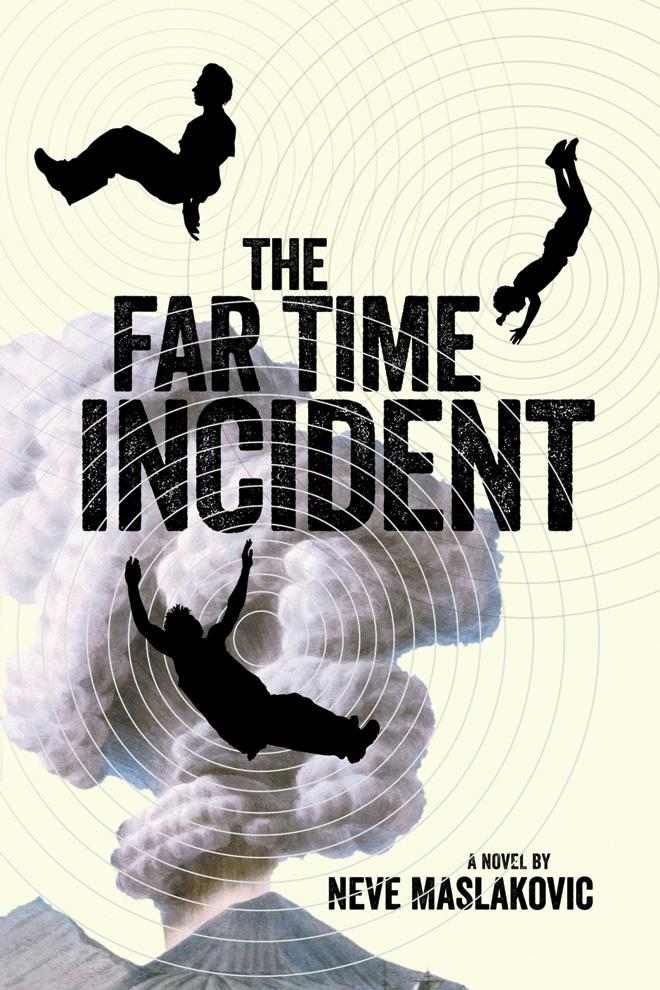 Humor
They're (Paper) Ba-ack: April 9, 2013
Tuesday is New Book Day. We celebrate each week by highlighting titles we're excited to see arrive in paperback.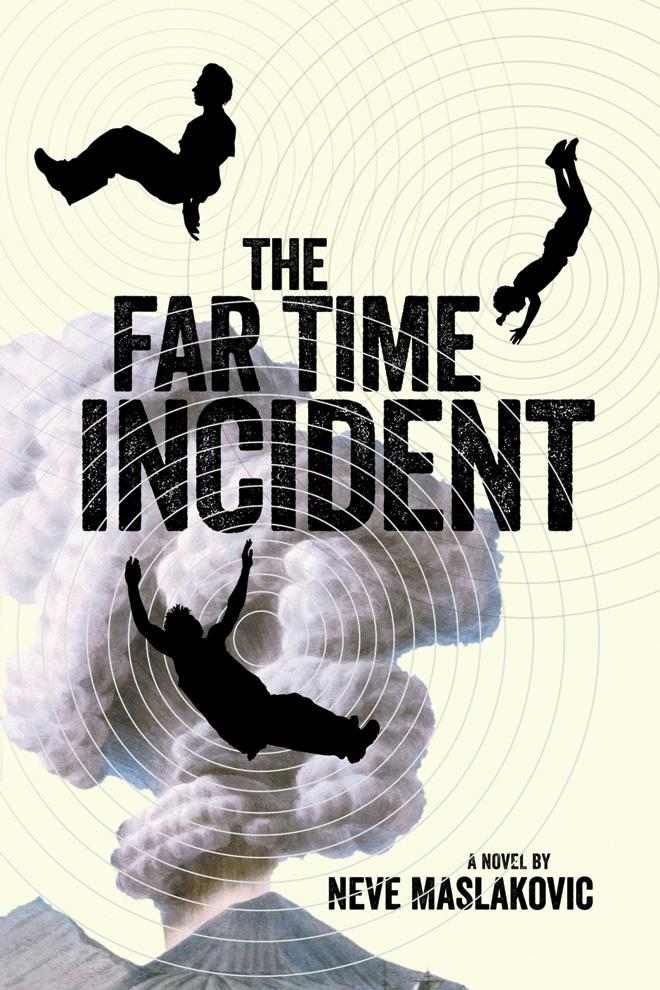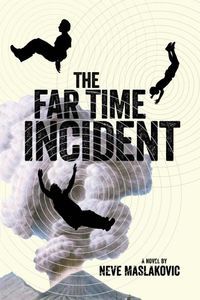 The Far Time Incident by Neve Maslakovic (47 North)
Thanks to the time travel lab at St. Sunniva University, history is no longer a mystery. But when the beloved co-inventor of the university time machine is inexplicably smeared across time, academic exploration and the future of St. Sunniva is thrown into doubt. As assistant to the dean of science, Julia Olsen is tasked with helping Campus Security Chief Nate Kirkland quietly examine this rare mishap-then, just as quietly, make it go away. But when the investigation indicates that the professor disappearance may have been a murder, those inspecting the incident unwittingly find themselves caught in a deadly cover-up – one in which history itself is the weapon. From the snow-blanketed walkways of St. Sunniva campus to the sun-bleached cobblestone of ancient Pompeii roads, The Far Time Incident is a lively romp through history, science, and the academic world in the wake of a crime.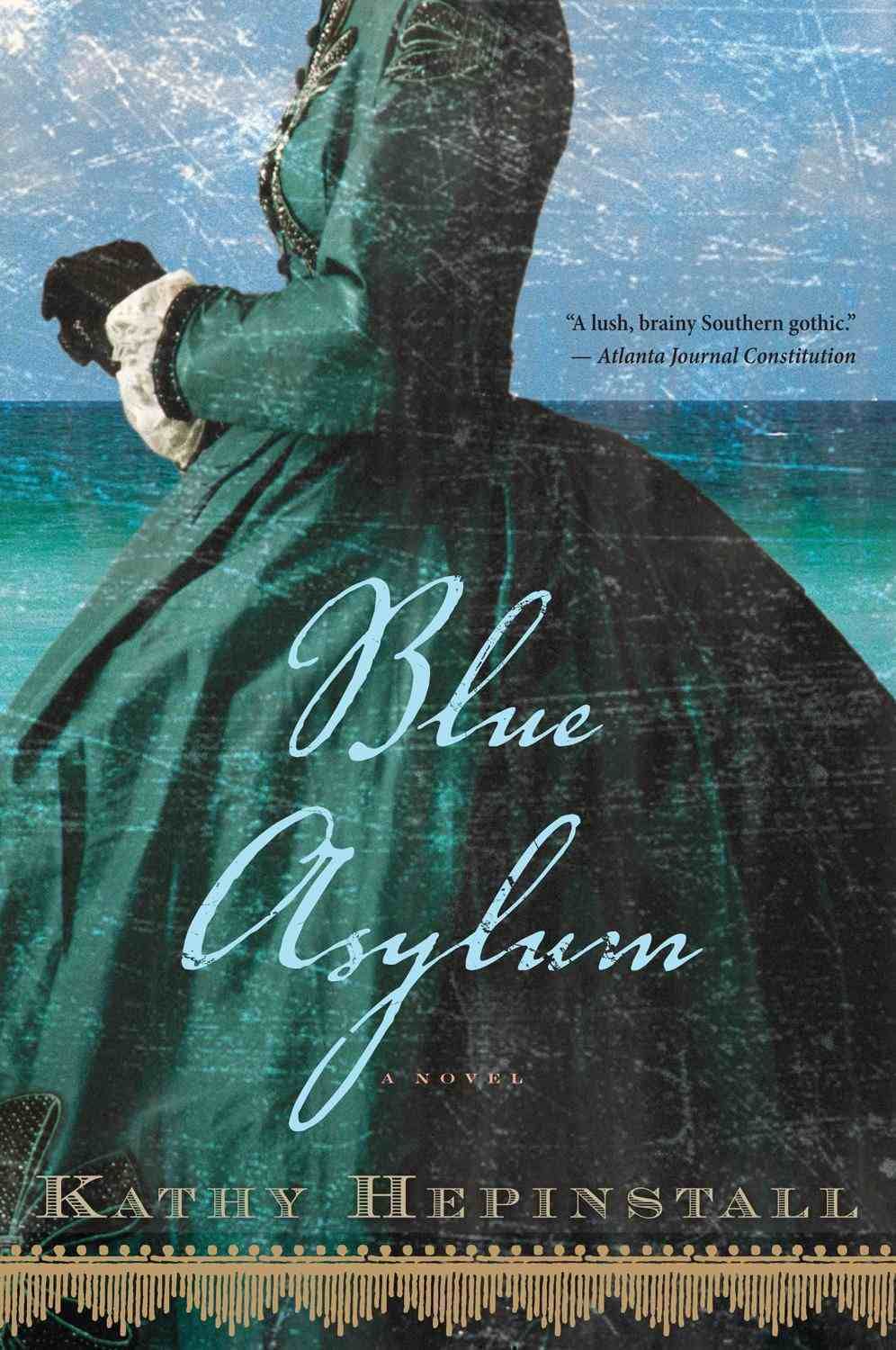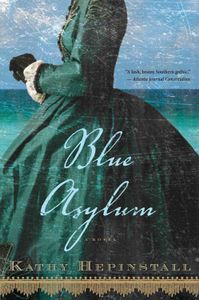 Blue Asylum by Kathy Hepinstall (Mariner Books)
Amid the mayhem of the Civil War, Iris Dunleavy is put on trial by her husband, convicted of madness, and sent to Sanibel Asylum to be restored to a compliant Virginia plantation wife. But her husband is the true criminal; she is no lunatic, only guilty of disagreeing on notions of cruelty and property.On this remote Florida island, Iris meets a wonderful collection of inmates in various states of sanity, including Ambrose Weller, a Confederate soldier haunted by war, whose dark eyes beckon to her. Can love in such a place be real? Can they escape, and will the war have left any way-any place-for them to make a life together?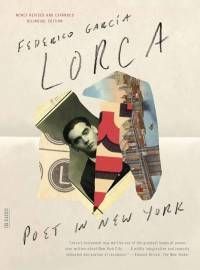 Poet in New York by Federico Garcia Lorca, Translated by Steven F. White and Greg Simon (Farrar, Straus, & Giroux)
Written while Federico García Lorca was a student at Columbia University in 1929–30, Poet in New York is one of the most important books he produced, and certainly one of the most important books ever published about New York City. Indeed, it is a book that changed the direction of poetry in both Spain and the Americas, a pathbreaking and defining work of modern literature. Included in this addition, García Lorca's witty and insightful letters to his family describing his feelings about America and his temporary home there (a dorm room in Columbia's John Jay Hall), the annotated photographs that accompany those letters, a prose poem, extensive notes, and an interpretive lecture by García Lorca himself.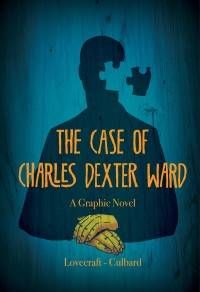 The Case of Charles Dexter Ward by H.P. Lovecraft and I.N.J. Culbard (SelfMadeHero)
With creepy, spooky art, and sinister, suspenseful text, I. N. J. Culbard brings new life-and death-to H. P. Lovecraft's psychological mystery of forbidden knowledge and pursuits. Young Charles Dexter Ward is fascinated by the history of Joseph Curwen, his wizard ancestor of the 17th century. Curwen was notorious for haunting graveyards, practicing alchemy, and never aging! Ward can't help his fixation: He himself looks just like Curwen. In an attempt to duplicate his ancestor's cabbalistic feats, he resurrects the fearsome Curwen . . . and then the true horror begins!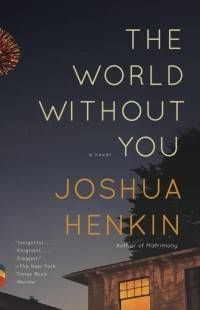 The World Without You by Joshua Henkin (Vintage Contemporaries)
It's July 4, 2005, and the Frankel family is descending upon their beloved summer home in the Berkshires. But this is no ordinary holiday: the family has gathered to memorialize Leo, the youngest of the four Frankel siblings, an intrepid journalist and adventurer who was killed on that day in 2004, while on assignment in Iraq. His parents, Marilyn and David, are adrift in grief, and it's tearing apart their forty-year marriage. Clarissa, the eldest, is struggling at thirty-nine with infertility. Lily, a fiery-tempered lawyer, is angry at everyone. Noelle, a born-again Orthodox Jew (and the last person to see Leo alive), has come in from Israel with her husband and four children and feels entirely out of place. And Thisbe-Leo's widow and mother of their three-year-old son-has arrived from California bearing her own secret. Over the course of three days, the Frankels will contend with sibling rivalries and marital feuds, volatile women and silent men, and, ultimately, with the true meaning of family.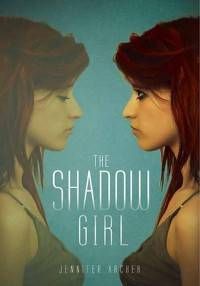 The Shadow Girl by Jennifer Archer (HarperTeen)
For as long as Lily Winston can remember, she has never been alone. Iris, who mimics Lily's movements and whispers secrets in her ear, is with her always-but invisible to the rest of the world. When Lily's father is killed in a terrible accident, his cryptic last words point to a secret that has been kept from Lily her entire life. Suddenly, Iris begins twisting herself into Lily's mind more and more, possessing her thoughts and urging her to put together the pieces of the strange puzzle Lily's father left behind. As Lily searches for answers, she slowly realizes that she and Iris are linked in ways she never thought possible….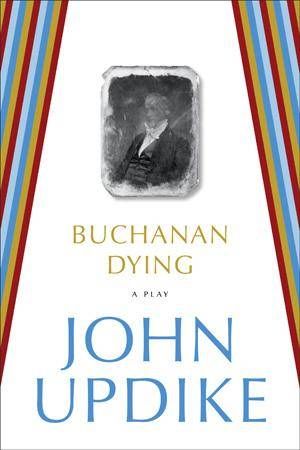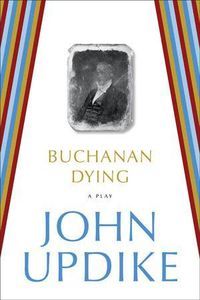 Buchanan Dying: A Play by John Updike (Random House)
To the list of John Updike's well-intentioned protagonists, add James Buchanan, the harried fifteenth President of the United States (1857-1861). In a play meant to be read, Buchanan's political and private lives are represented as aspects of his spiritual life, whose crowning, condensing act is the act of dying. Includes a foreword by the author discussing two productions of the play and the historical context in which it was written, and a wide-ranging afterword, also by Updike, which rounds out the dramatic portrait of one of America's lesser known, and least appreciated, leaders.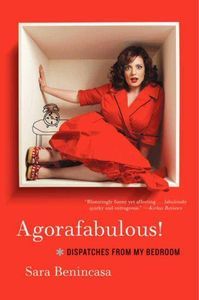 Agorafabulous!: Dispatches from my Bedroom by Sara Benincasa (William Morrow)
Comedian and radio host Sara Benincasa's life hasn't always been a funny joyride. Since childhood, she strugged with panic disorder, becoming by age twenty-one a "full-on obsessive, cowering, trembling agoraphobe." Terrified to leave her own apartment, she stacked empty cans and jars against the wall of her tiny studio apartment. Her fear eventually extended to everything but her bed. And always there was the siren song of the knives in the kitchen drawer, luring her to give herself over to emptiness As she neared the edge, friends and family, therapy and drugs intervened to help Sara build a new world from the ashes of her former life. Today, the acclaimed artist tours the world-a life inconceivable to the frightened, stick-thin young woman crouching in the dark whom she once was.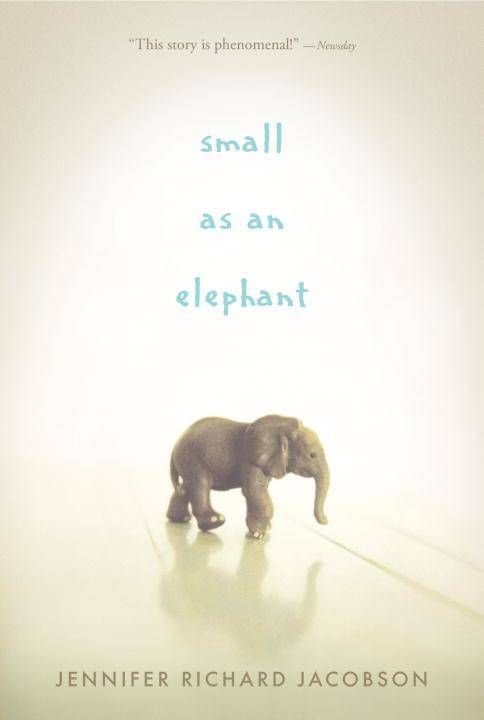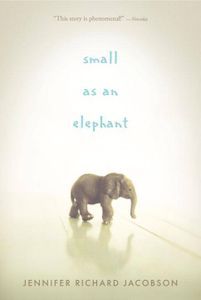 Small as an Elephant by Jennifer Richard Jacobson (Candlewick)
Ever since Jack can remember, his mom has been unpredictable, sometimes loving and fun, other times caught in a whirlwind of energy and "spinning" wildly until it's over. But Jack never thought his mom would take off during the night and leave him at a campground in Acadia National Park, with no way to reach her and barely enough money for food. Any other kid would report his mom gone, but Jack knows by now that he needs to figure things out for himself – starting with how to get from the backwoods of Maine to his home in Boston before DSS catches on. With nothing but a small toy elephant to keep him company, Jack begins the long journey south, a journey that will test his wits and his loyalties – and his trust that he may be part of a larger herd after all.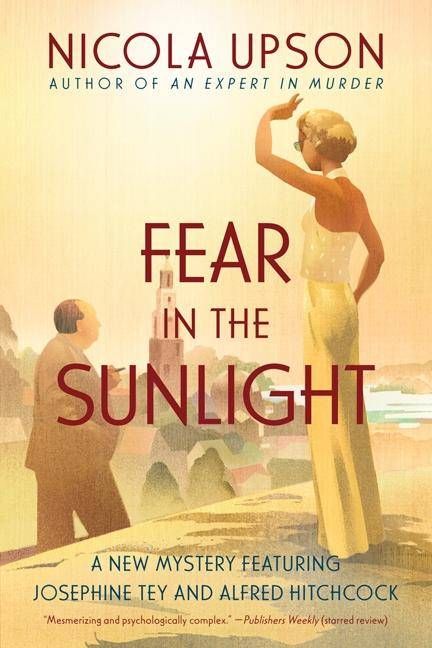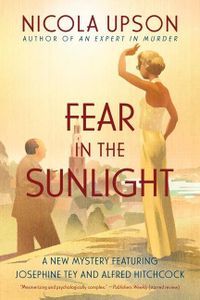 Fear in the Sunlight by Nicola Upson (Harper)
Summer, 1936. Josephine Tey joins her friends in the resort village of Portmeirion, Wales, to celebrate her fortieth birthday. Alfred Hitchcock and his wife, Alma Reville, are there to sign a deal to film Josephine's novel, A Shilling for Candles, and Hitchcock has one or two tricks up his sleeve to keep the holiday party entertained-and expose their deepest fears. But things get out of hand when one of Hollywood's leading actresses is brutally slashed to death in a cemetery near the village. The following day, as fear and suspicion take over in a setting where nothing-and no one-is quite what it seems, Chief Inspector Archie Penrose becomes increasingly unsatisfied with the way the investigation is ultimately resolved. Several years later, another horrific murder, again linked to a Hitchcock movie, drives Penrose back to the scene of the original crime to uncover the shocking truth.
_________________________
Sign up for our newsletter to have the best of Book Riot delivered straight to your inbox every two weeks. No spam. We promise.
To keep up with Book Riot on a daily basis, follow us on Twitter or like us on Facebook. So much bookish goodness–all day, every day.