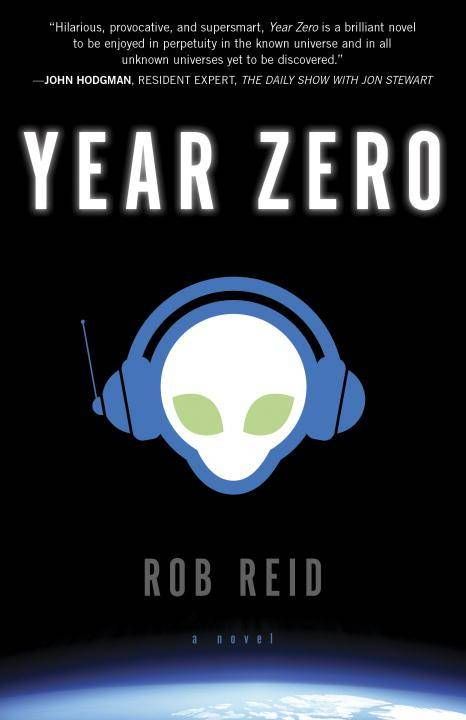 Tuesday is New Book Day. We celebrate each week by highlighting titles we're excited to see arrive in paperback.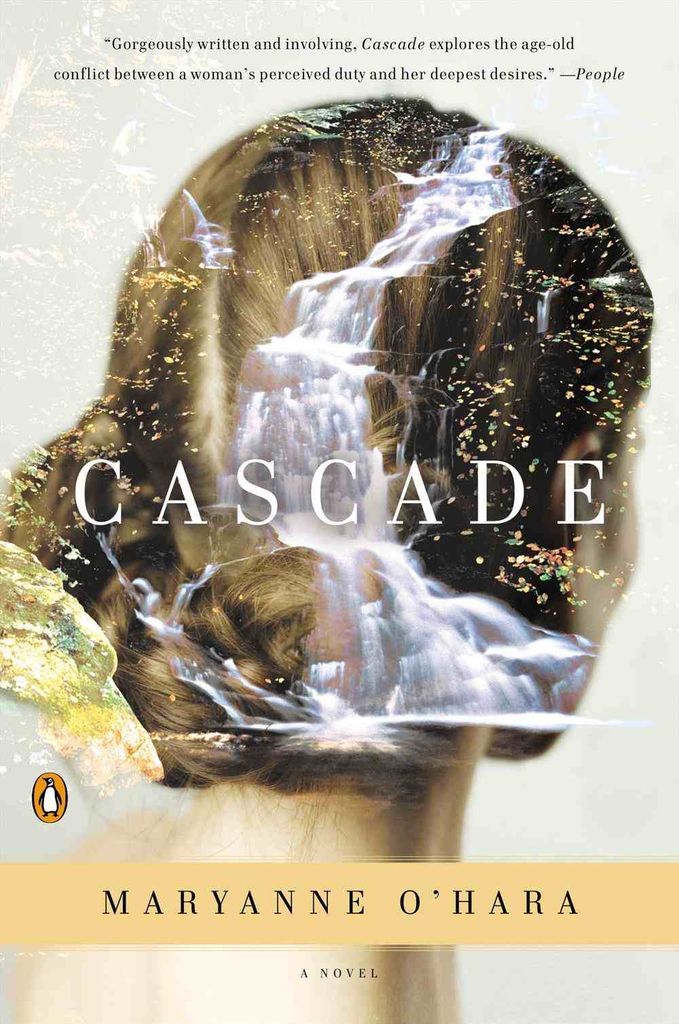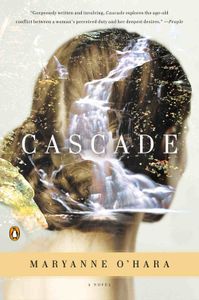 Cascade by Maryanne O'Hara
(Penguin Books)
It's 1935, and Desdemona Hart Spaulding has sacrificed her plans to work as an artist in New York to care for her bankrupt, ailing father in Cascade, Massachusetts. When he dies, Dez finds herself caught in a marriage of convenience, bound to the promise she made to save her father's Shakespeare Theater, even as her town may be flooded to create a reservoir for Boston. When she falls for artist Jacob Solomon, she sees a chance to escape and realize her New York ambitions, but is it morally possible to set herself free?
Fans of Richard Russo, Amor Towles, Sebastian Barry, and Paula McLain will devour this transporting novel about the eternal tug between our duties and our desires, set during in New York City and New England during the Depression and New Deal eras.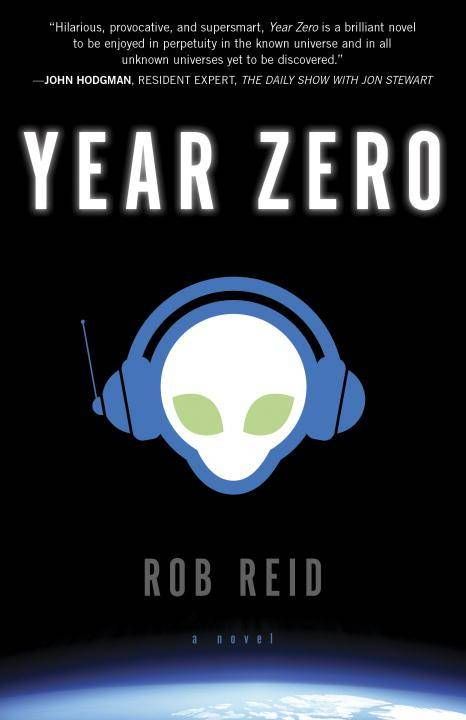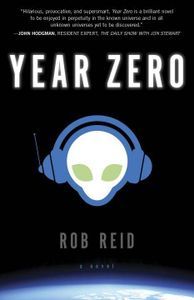 Year Zero by Rob Reid (Del Rey)
One of the first Harvard MBAs to specialize in high tech, Rob Reid is a serial entrepreneur who has been involved in many Internet-related ventures. It all comes together in Year Zero, a pitch-perfect look at the intersection of the music world, Washington, D.C., and Internet culture. As young intellectual-property lawyer Nick Carter comes to discover when he receives two very odd visitors late one afternoon, the laws against illegal music downloads have an impact not just around the world-but throughout the galaxy.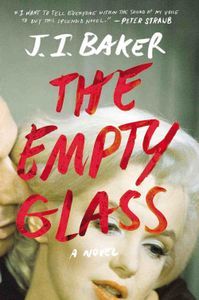 The Empty Glass by J.I. Baker (Plume)
In the early-morning hours of August 5, 1962, Los Angeles County Deputy Coroner Ben Fitzgerald arrives at the home of the world's most famous movie star, now lying naked on her bed, still clutching a telephone. There he discovers The Book of Secrets—Marilyn's diary—revealing a doomed love affair with a man she refers to only as "The General." In the following days, Ben unravels a wide-ranging cover-up in the aftermath of the star's "suicide" and some heartbreaking truths about the fragile, luminous woman behind the celebrity. Soon the sinister and surreal accounts in The Book of Secrets bleed into Ben's own life, and he finds himself, like Monroe, trapped in a deepening conspiracy. The Empty Glass is an unforgettable combination of the real-life facts and legendary theories that have dogged Monroe, the Kennedys, the Mafia, and even the CIA for decades.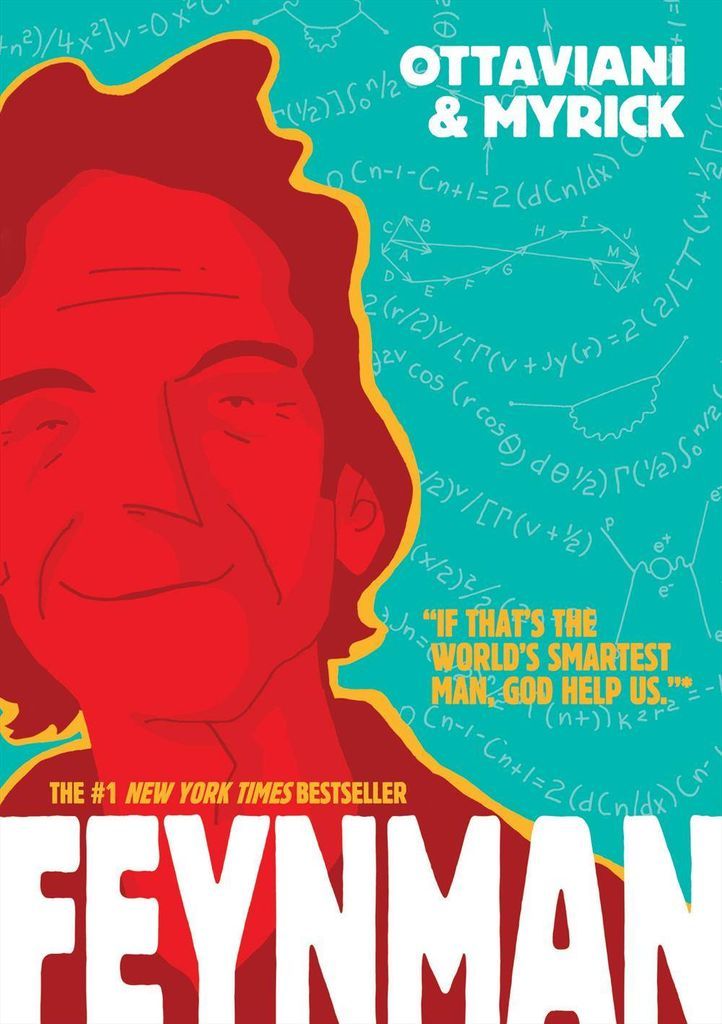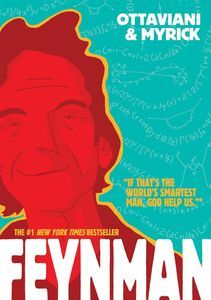 Feynman by Jim Ottaviani and Leland Myrick (First Second)
In this substantial graphic novel biography, First Second presents the larger-than-life exploits of Nobel-winning quantum physicist, adventurer, musician, and world-class raconteur, and one of the greatest minds of the twentieth century: Richard Feynman. Written by nonfiction comics mainstay Jim Ottaviani and brilliantly illustrated by First Second author Leland Myrick, Feynman tells the story of the great man's life from his childhood in Long Island to his work on the Manhattan Project and the Challenger disaster. Ottaviani tackles the bad with the good, leaving the reader delighted by Feynman's exuberant life and staggered at the loss humanity suffered with his death.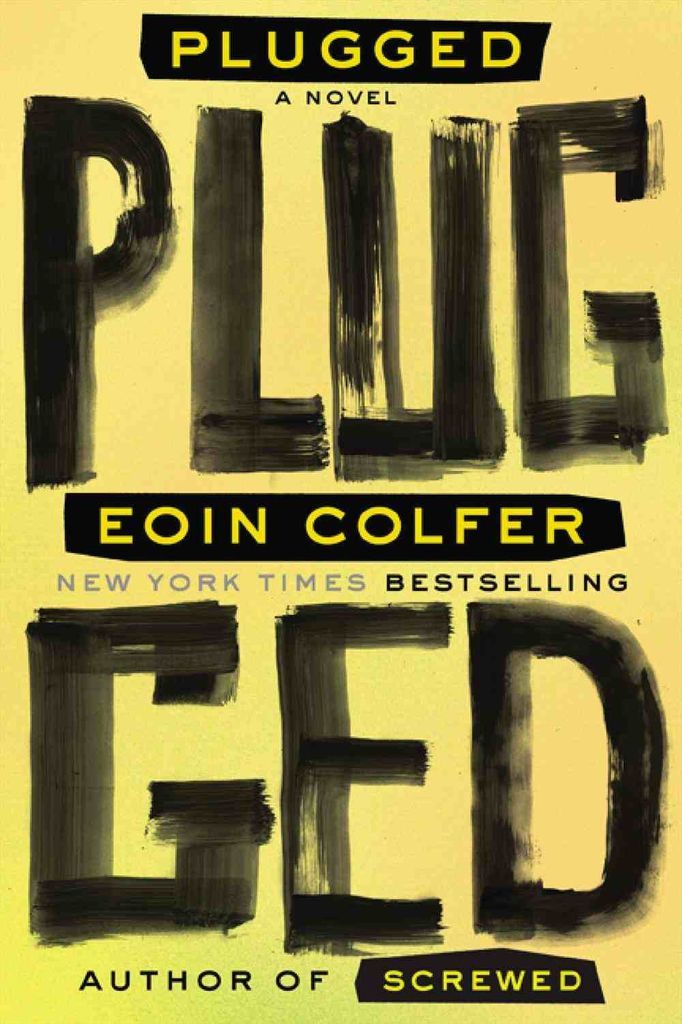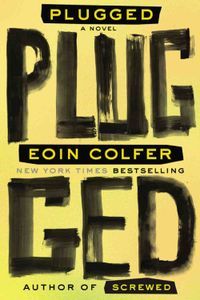 Plugged by Eoin Colfer (Overlook)
In the tradition of Elmore Leonard and Carl Hiaasen, Plugged tells the story of Daniel McEvoy, an Irish bouncer at a seedy New Jersey club. Daniel has a problem. Well, he has several, but the worst is that the girl he loves was just murdered. Then more people around him start dying–and not of natural causes. Suddenly Daniel's got the mob, cops, and an unstable lovesick neighbor after him, and the only clue points towards the crooked doctor who gave him hair implants before vanishing into thin air. Luckily–or perhaps unluckily–he has the help of a volatile detective, a permanently hungover army psychologist, and a mischievous ghost.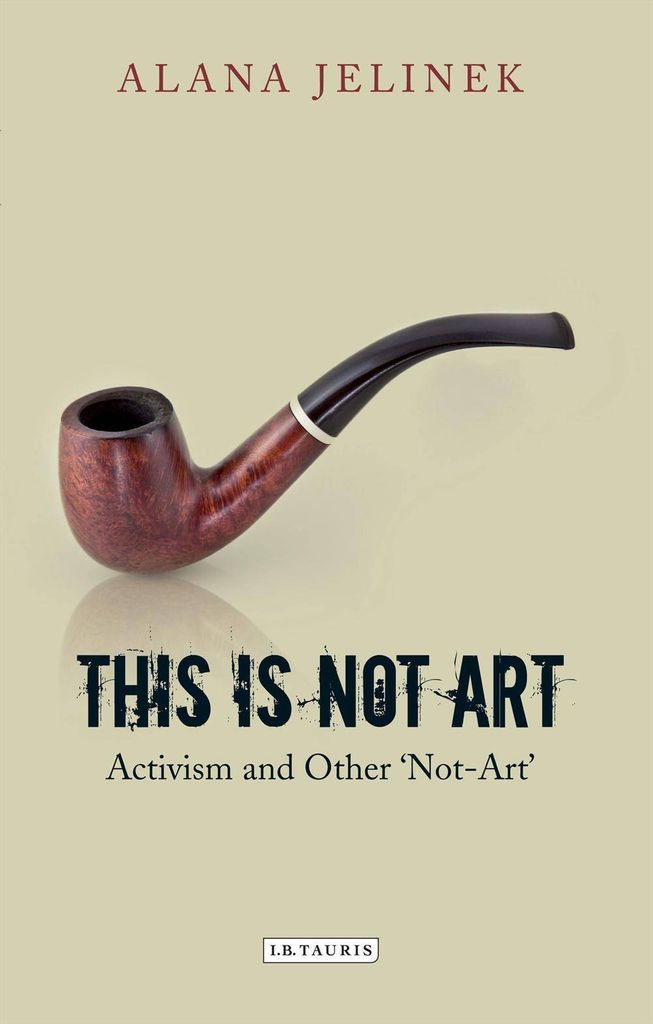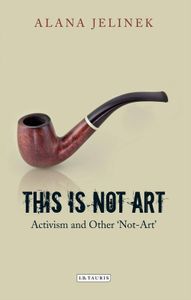 This is Not Art: Activism and Other "Not-Art" by Alana Jelinek (I.B. Tauris)
Art is not political action. Art is not education. Art does not exist to make the world a better place. Art disrupts and resists the status quo and if it fails in this prime objective it only serves to deaden a disenfranchised society further.
So argues This Is Not Art, a radical and vigorous critique that debunks myths about art in order to celebrate it. With the postmodern deconstruction of now-outdated shibboleths, new and neo liberal myths about art have arisen to take their place: that art's value is primarily monetary, or that art is important because it ameliorates social problems. Highlighting the social mechanisms of legitimization and dissemination that exclude the genuinely disruptive or defiant, This Is Not Art draws on Foucault and Marx to uncover an art world obsessed with profit and from which diversity, individuality and freedom have been erased.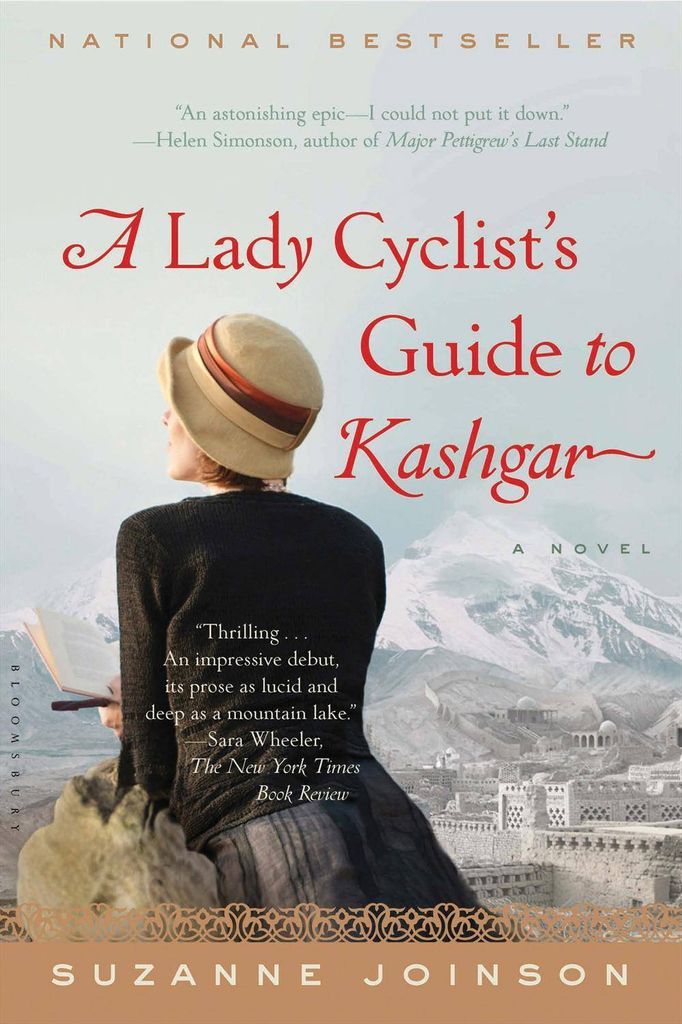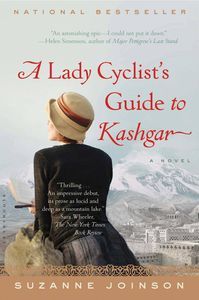 A Lady Cyclist's Guide to Kashgar by Suzanne Joinson (Bloomsbury USA)
In 1923, missionaries Eva English and her sister, Lizzie, travel to the ancient city of Kashgar on the Silk Road. Lizzie is on fire with her religious calling, but Eva, with her green bicycle and a commission from a publisher to write A Lady Cyclist's Guide to Kashgar, is ready for adventure.
In present-day London, a young woman finds a man sleeping outside her front door. The next morning, the bedding she lent him is neatly folded and there is an exquisite drawing on her wall. Tayeb, in flight from his Yemeni homeland, befriends Frieda, and, when she learns she has inherited the contents of an apartment belonging to a dead woman she has never heard of, they embark on an unexpected journey together.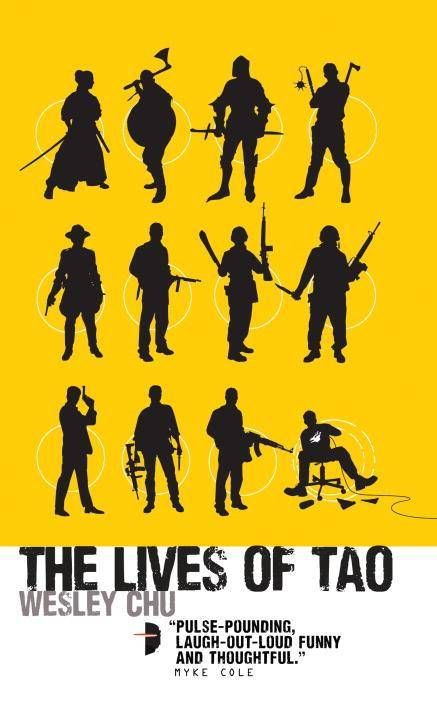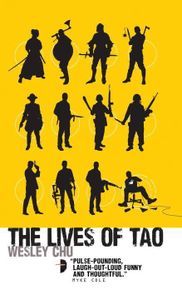 The Lives of Tao by Wesley Chu (Angry Robot)
When out-of-shape IT technician Roen woke up and started hearing voices in his head, he naturally assumed he was losing it.
He wasn't.
He now has a passenger in his brain – an ancient alien life-form called Tao, whose race crash-landed on Earth before the first fish crawled out of the oceans. Now split into two opposing factions – the peace-loving, but under-represented Prophus, and the savage, powerful Genjix – the aliens have been in a state of civil war for centuries. Both sides are searching for a way off-planet, and the Genjix will sacrifice the entire human race, if that's what it takes. Meanwhile, Roen is having to train to be the ultimate secret agent. Like that's going to end up well…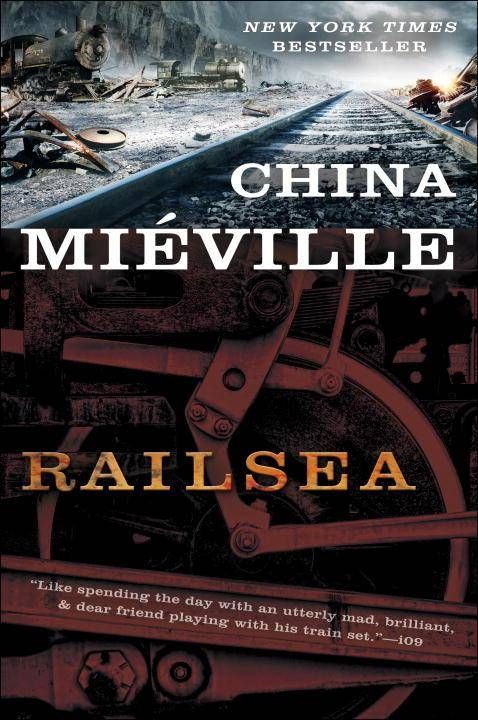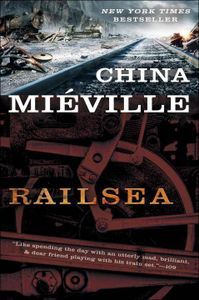 Railsea by China Mieville (Del Rey)
Sham Yes ap Soorap, young doctor's assistant, is in search of life's purpose aboard a diesel locomotive on the hunt for the great elusive moldywarpe, Mocker-Jack. But on an old train wreck at the outskirts of the world, Sham discovers an astonishing secret that changes everything: evidence of an impossible journey. A journey left unfinished…which Sham takes it on himself to complete. It's a decision that might cost him his life.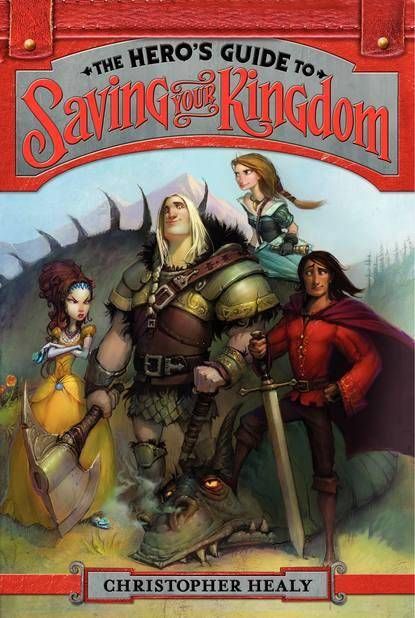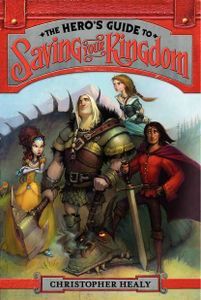 The Hero's Guide to Saving Your Kingdom by Christopher Healy (Walden Pond Press)
Prince Liam. Prince Frederick. Prince Duncan. Prince Gustav. You've never heard of them, have you? These are the princes who saved Sleeping Beauty, Cinderella, Snow White, and Rapunzel, respectively, and yet, thanks to those lousy bards who wrote the tales, you likely know them only as "Prince Charming."
But all of this is about to change. Rejected by their princesses and cast out of their castles, Liam, Frederick, Duncan, and Gustav stumble upon an evil plot that could endanger the entire kingdom. Now it's up to them to triumph over their various shortcomings, reunite with their better halves, and become the heroes no one ever thought they could be.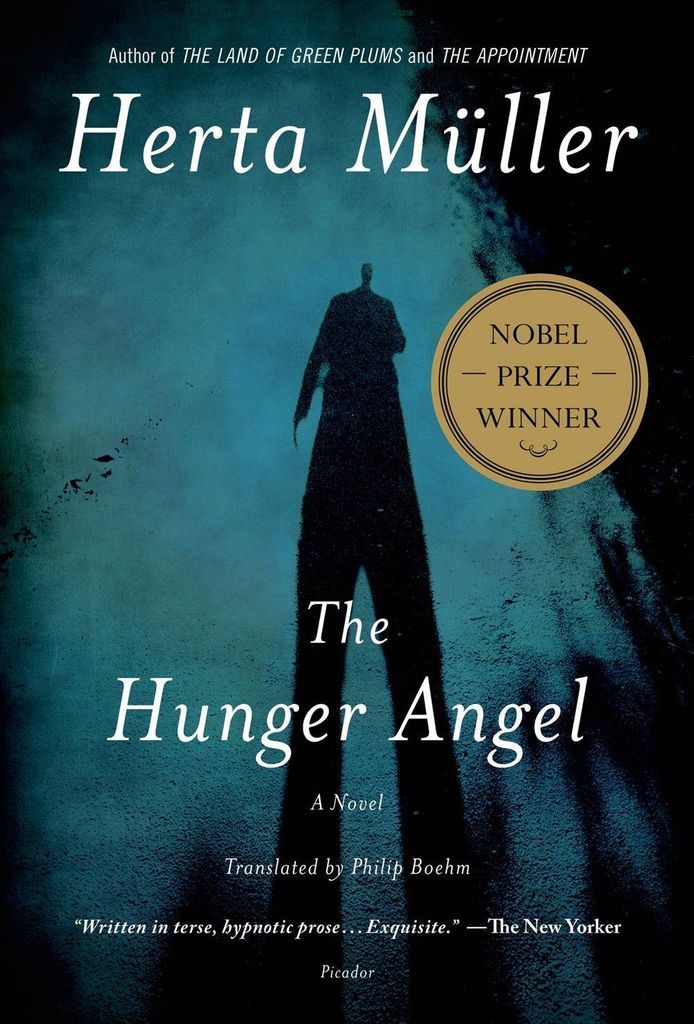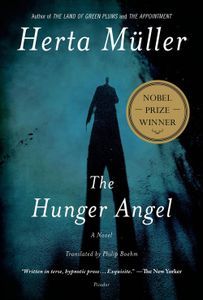 The Hunger Angel by Herta Muller (Picador)
It was an icy morning in 1945 when the patrol came for seventeen-year-old Leo Auberg to deport him to a camp in the Soviet Union. Leo would spend the next five years in a coke processing plant, shoveling coal, lugging bricks, mixing mortar, and battling the relentless calculus of hunger that governed the labor colony: one shovel load of coal is worth one gram of bread.
The Hunger Angel calls upon Herta Müller's unique combination of poetic intensity and dispassionate precision to conjure the distorted world of the labor camp in all its physical and moral absurdity. She has given Leo the language to express the inexpressible, as hunger sharpens his senses into an acuity that is both hallucinatory and profound. In scene after disorienting scene, the most ordinary objects accrue tender poignancy as they acquire new purpose—a gramophone box serves as a suitcase, a handkerchief becomes a talisman, an enormous piece of casing pipe functions as a lovers' trysting place. The heart is reduced to a pump, while coal, sand, and snow take on a will of their own. Hunger becomes an insatiable angel who haunts the camp, but also a bare-knuckled sparring partner, delivering blows that keep Leo feeling the rawest connection to life.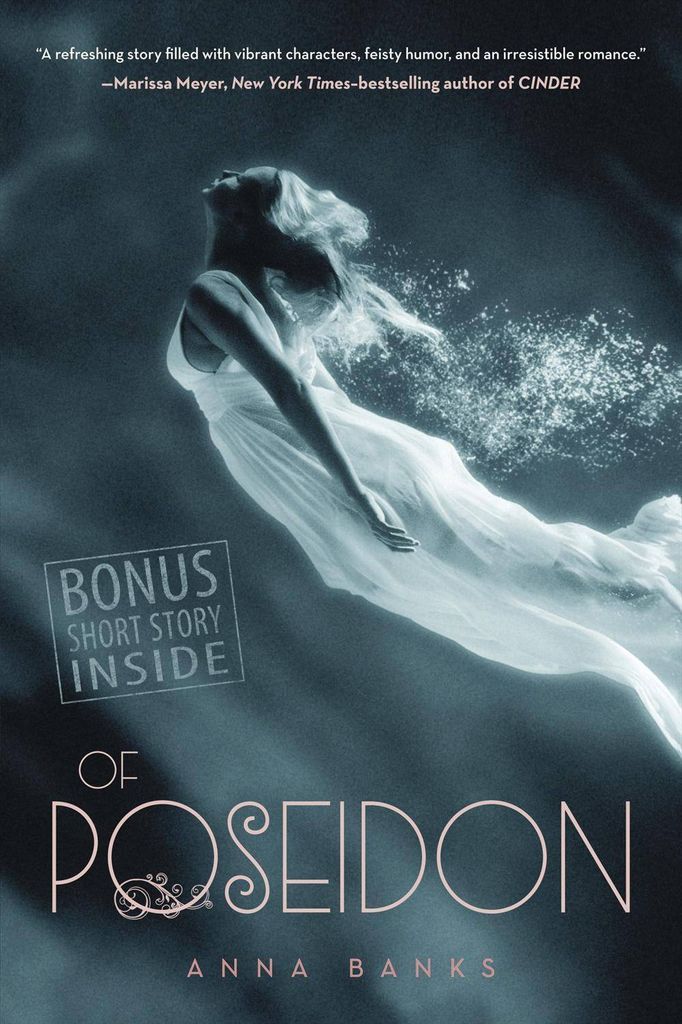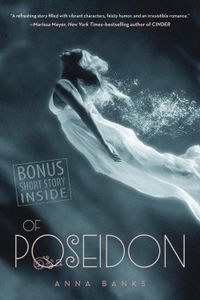 Of Poseidon by Anna Banks (Square Fish)
Anna Banks knows her way around myth (the world of Syrena), reality (how can anyone concentrate on high school when there's an underwater kingdom to save?), and romance (mer-guys are sensitive–and pretty hot, too).
Galen is the prince of the Syrena, sent to land to find a girl he's heard can communicate with fish. Emma is on vacation at the beach. When she runs into Galen–literally, ouch!–both teens sense a connection. But it will take several encounters, including a deadly one with a shark, for Galen to be convinced of Emma's gifts. Now, if he can only convince Emma that she holds the key to his kingdom…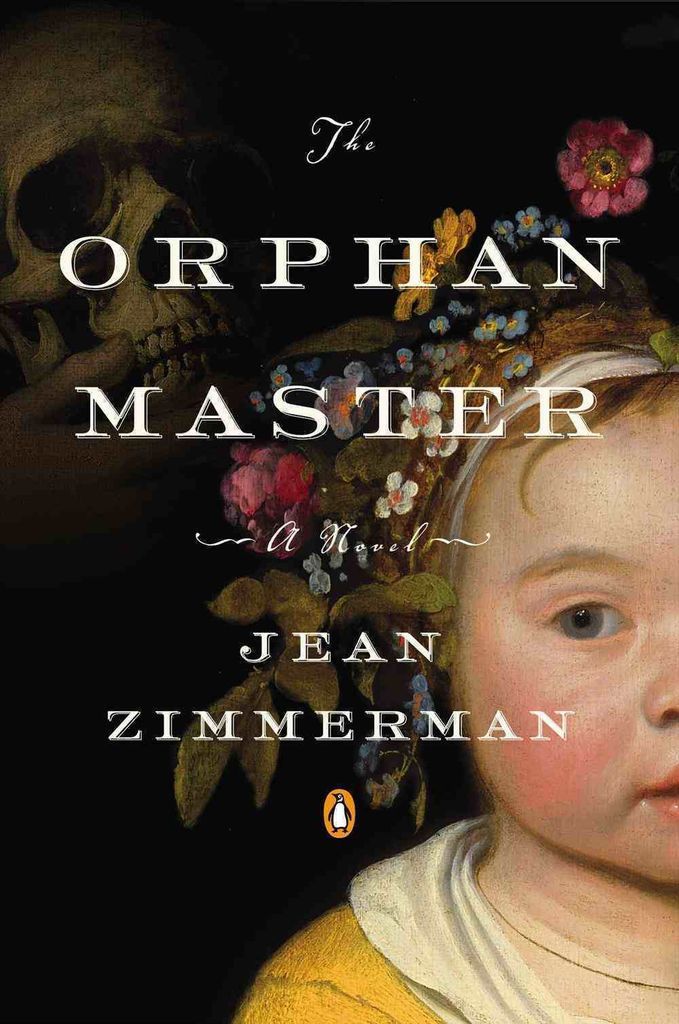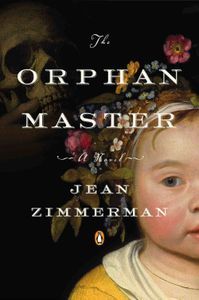 The Orphanmaster by Jean Zimmerman (Penguin Books)
In 1663 in the hardscrabble colony of New Amsterdam—today's lower Manhattan—orphan children are going missing and residents suspect a serial killer. The list of possible culprits is long and strange. Among those looking into the mystery are a shrewd young Dutch woman, Blandine van Couvering, and a dashing Englishman, Edward Drummond, whose newfound romance is threatened by horrible accusations.
In this spellbinding work of historical fiction, Jean Zimmerman relates the harsh realities of life in early Manhattan, re-creating the sights, smells, and textures of the rough settlement surrounded by wilderness and subject to political turmoil. Compulsively readable and filled with New York history, The Orphanmaster will delight fans of Caleb Carr, Hilary Mantel, and Geraldine Brooks.
_________________________
Sign up for our newsletter to have the best of Book Riot delivered straight to your inbox every two weeks. No spam. We promise.
To keep up with Book Riot on a daily basis, follow us on Twitter or like us on Facebook. So much bookish goodness–all day, every day.