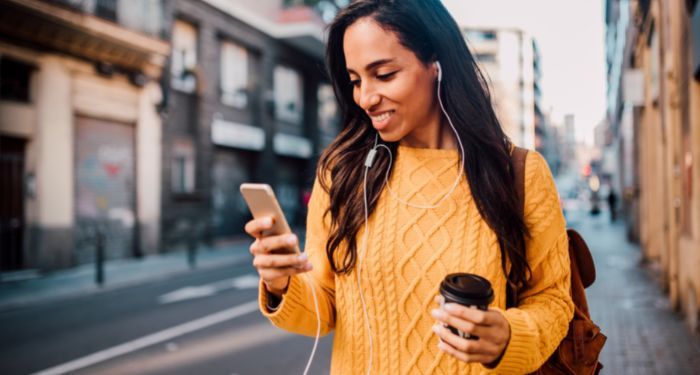 Humor
They're a 10 But…(Bookish Edition)
This content contains affiliate links. When you buy through these links, we may earn an affiliate commission.
We at Book Riot like a social media trend just as much as anyone, especially when we can find a bookish slant. You might've seen this latest viral formula when it first appeared on TikTok as a rating game. Or perhaps you, like this elder millennial, caught on when it made its way to Twitter.
The basic formula is that you say someone is "a 10 but" and then follow it with some sort of dealbreaker. At first it was just friends posing fictional scenarios for each other to respond to. I might post "she's a 10 but she pronounces the l in salmon." Then my friends could respond with her new rating based on that quirk. (She's a 3. If you pronounce that l, we can't talk. I am working on unpacking oppressive linguistic biases, but I can't get over that one.)
Then, it grew to be sort of a self-deprecating thing — TikTokers pointing out their low-stakes toxic traits. As an example:
While they're often silly things, some include some real red flags. For example, one of my fellow Rioters suggested this bookish gem: He's a 10 but his bookshelves only have Ayn Rand.
Obviously, there are lots of ways of riffing on the formula. You could pull out the Uno reverse and flip the punchline. My aforementioned colleague also identified some relationship green flags: He's a 3 but his home library has a ladder.
Of course, bookish Twitter took the idea farther by using the formula to describe book characters. Another Rioter demonstrated a comics example: He's a 10 but he's got daddy issues and a secret cave. Billionaire Bruce sounds a lot less attractive when you phrase it that way.
Best of the Bookish "A 10 But" Tweets
Alright, now that you're up to speed, let's look at some of the best bookish "a 10 but" tweets. First, here's the gem that made me decide to write this post in the first place. I'm a Twilight fan ¯\_(ツ)_/¯
Next up, here is one that may or may not be about me.
For my fellow Jane Austen fans, you know that Darcy is the ideal candidate for this trend. Of course, Pride and Prejudice includes other characters we could use the formula to describe, as you'll see below. (And so does Emma!)
Hmmm…actually, those regency era leading men always had red flags. Jane Eyre would have a hard time convincing me Rochester was even a 5.
Plenty of other beloved classics found their way into the conversation as well. These included young adult favorites like Louis Sachar's Holes and gothic horror masterpiece We Have Always Lived in the Castle by the great Shirley Jackson.
If he makes poor choices that lead to the rise of a powerful evil, you should probably pass on that second date. I'm sure even Tolkien would agree.
---
Don't lose your perfect 10 rating by being someone who doesn't come to Book Riot for all the best bookish content. If you enjoy bookish social media, try some of these other great posts: