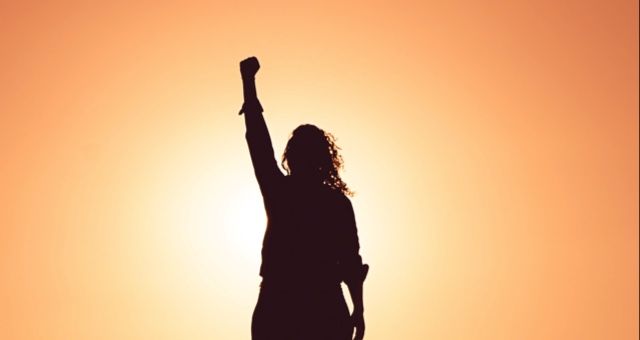 Critical Linking
These 10 Comics Are Your Feminist Comics Starter Pack: Critical Linking, August 9, 2019
Critical Linking, a daily roundup of the most interesting bookish links from around the web, is sponsored by William Morrow.
---
"That is why we have terms like 'fridging' and the 'Bechdel Test' in common parlance now. Because comics are for everyone. Feminist comics are important because they not only address vital and contemporary issues, but they also critique and question the patriarchal traditions that have shaped the industry and the world we live in.
Feminist comics talk back to the medium, and in doing so, bring up issues of equality, representation, diversity, privilege, and political correctness. They educate, inform, and entertain by providing characters or talking about issues that everyone can relate to, and give agency to the voiceless and the marginalized."
A feminist comics starter pack? Me likes the sound of that.
---
"She made it plain that she was writing for her people and didn't need to make room for anyone else. And never let anyone speak on writing for your people as anything but generosity. I am thinking about the generosity of Toni Morrison today. The generosity of moonlight, which cradled me against its shoulder and allowed me to read Beloved when I was a boy, awake past bedtime and obsessed with language, even if my obsession outpaced my understanding. I am thinking about the generosity of Morrison's work, which stitched together an understanding of death, and what might or might not come after."
A touching reflection on the generosity of Toni Morrison by poet and essayist Hanif Abdurraqib.
---
"I grew up watching X-Men, Star Trek, and The Secret World of Alex Mack. I also loved reading the Animorphs series, as well as anything written by Ray Bradbury. However, the YA speculative novels published last year would have been unfathomable to young me, a dream that seemed too far-fetched to ever exist. If I saw a Black girl in a story at all, we were depicted as suffering from a life of slavery, enduring racism and fighting for our civil rights, living a life of poverty and struggling to survive, dealing with psychological trauma and physical violence, or disappearing into the background as a wise-cracking secondary or tertiary character. I was never the hero, the zombie slayer, or the magic wielder. I was not allowed to have that dream."
A meditation on the history of YA speculative fiction by black women. And in case you need a reminder: representation matters.