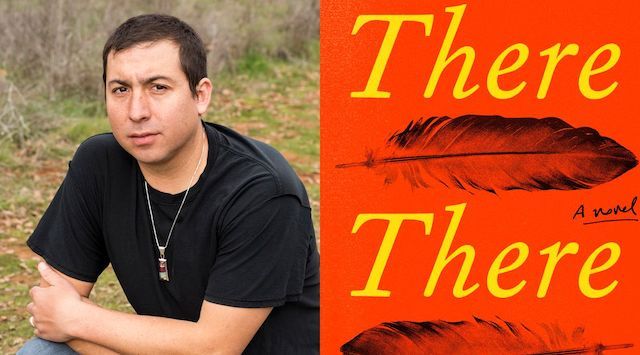 Lists
THERE THERE Book Club Questions: A Reading Guide
This content contains affiliate links. When you buy through these links, we may earn an affiliate commission.
Are you looking for There There book club questions to get the conversation started? And what makes Tommy Orange's There There such a great book club pick? Read on to find out.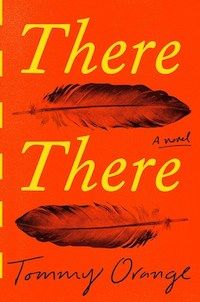 There There is Cheyenne and Arapaho author Tommy Orange's debut novel. It was published in the United States on June 5, 2018, and has since received multiple awards: the 2018 Center for Fiction First Novel Prize, the 2018 John Leonard Prize, the 2019 Anisfield-Wolf Book Award for Fiction, and the 2019 Hemingway Fountain/PEN award, just to name a few. The New York Times called Tommy Orange's debut novel "groundbreaking," and said that Tommy Orange had an "extraordinary ability to invest a series of interlocking character sketches with the troubled history of his displaced people."
Bottom line: people are loving There There, and your book club probably will too.
There There: Your Reading Guide
There There follows 12 Native American characters living in and around Oakland, California. Each of these characters have their own conflicts—alcoholism, abusive relationships, financial strife, and grief and loss, just to name a few. All of them are, in some way, dealing with their identity as a Native American. Eventually, all the characters and their storylines come together at the first Big Oakland Pow Wow.
Tommy Orange was also raised in the Oakland area, and the author has said that he identifies with all 12 of his characters in one way or another. In this novel, Orange confronts themes important to contemporary Native Americans, such as generational trauma and life as a Native American in an urban setting. In addition, the novel explores many other concepts: storytelling and its importance to Native American culture; coincidence, fate, and the interconnectedness of all things; violence; substance abuse and addiction; personal identity versus cultural identity; the concept of home.
10 There There Book Club Questions
There are so many topics to unpack in Orange's debut novel. Here are ten book club questions to get you started, but there are so many other things to discuss in this novel beyond this list.
There There starts with a prologue: a nonfiction essay about the Native American experience. Similarly, there's a nonfiction interlude on pages 134–141. Why do you think the author opened with this prologue and included the interlude? And how did it inform your reading of the novel?
Of the 12 central characters the novel follows, were there some storylines that you enjoyed or cared about more than the others? If so, what about those characters made their story stand out?
Why do you think Orange chose to tell this story from so many different perspectives? And why were some told from a first person perspective while others were third person? Was it ever challenging to follow so many storylines before they began to converge?
In an interview with Read it Forward, author Tommy Orange had this to say about the concept of home: "I love the word home because it feels good to say it when you feel it, and it can mean so many different things and places and people. Home is moveable, replaceable, and malleable. Home can mean so many different things to so many different people, but once you know what home is for you, it can't be replaced by anything." Does his opinion of home here align with the exploration of the meaning of home within the book? What do you think Orange is trying to say about "home" in There There?
How do gender roles factor into this novel? And why are there so many matriarch characters (Maggie, Maxine, and Opal, for instance)?
Although this has become a cliché phrase, it really does hold true for There There: the setting is a character. What role does the city of Oakland play in this story and in these characters' lives?
There is a scene in the novel that references the song "There There" by Radiohead, and of course the novel is named There There as well. What connections, if any, can be made to the themes of the novel and the Radiohead song Tommy Orange references?
Spiders are referenced throughout the novel and seem to be an important motif. What do spiders represent for these characters, and why does Tommy Orange keep returning to the images of spiders? From tattoos of spiderwebs to finding spider legs inside of you, what does it all mean?
Throughout this story, all of the characters wrestle in one way or another with what it means to be Native American. What conclusions do they come to by the end of the novel? Do these characters reach similar conclusions, or do they all seem to have very different conceptions of their identities as Native Americans in the end?
In what ways is violence an important theme in this story, and what is Tommy Orange trying to say about violence? How did you feel about the violence at the end of the story when characters converge at the pow wow? What was the purpose of having everyone's story culminate in this way?
There There: Further Reading
Loved There There, and want to read more? While Tommy Orange does not have another book out yet, he did recommend the following books by indigenous authors in an article for The New York Times: The Heartbeat of Wounded Knee: Native America from 1890 to the Present by David Treuer, Empire of Wild by Cherie Dimaline, and Eyes Bottle Dark with a Mouthful of Flowers by Jake Skeets.
If you're looking for more suggestions for new books by indigenous authors, check out this list.
Want more ideas for There There book club questions? These should work.