Children's
What Rereading BLACK BEAUTY Taught Me About Social Justice
This content contains affiliate links. When you buy through these links, we may earn an affiliate commission.
Black Beauty was published in 1877 and has sold over fifty million copies. It's never been out of print, and you don't have to look far to find some particularly gorgeous editions of it. It's a book that I thought I understood. I could have written a paper about the "Themes In Black Beauty" with my eyes closed.
At least, that's what I thought.
I mean, I remembered the first time I'd read it. I was a pony-loving child, and anything with a pony in it was like literary catnip. Admittedly, by the time I'd finished, it had kind of pulled my heart out and stomped on it, but I still loved it. Black Beauty doesn't leave you easily. Even if that's just because of the thousand yard stare you adopt by the time you've finished it.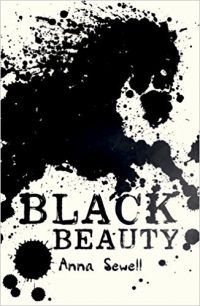 When I found a nice copy in the local charity store recently, I decided it was time for a reread. I hadn't read Black Beauty forever, and so it was long overdue. And when I finished, I realised that Black Beauty might just be the most important book I've read all year.
Because at its heart this is a book about social justice. It tells you how the world is, in all its horrific and hideous and anti-Ginger sentiment, but it also tells you that there is another way.
This is a book that gives a voice to the voiceless. Whether that's Black Beauty himself or the working man trying to feed his family against all odds, you hear from people that you don't normally hear from.
And all of these people make sense, whether it's Jerry the cabman pointing out that "if a thing is right, it can be done, and if it is wrong, it can be done without" or Black Beauty's mother, Duchess, asking her son to "do your best wherever you are, and keep up your good name."
I've been wondering how I can write about books in a climate where nearly everything I hear about makes me adopt an impotent rage. This book has given me hope. It's a book that tells you that the bad things happen (god, do they ever), but you shouldn't ever stop believing in things getting better. You shouldn't give up who you are, even though the world might want to take that away from you.
I couldn't have read it at a better time.
Looking for more children's books about horses? Try Books for Young Horse Lovers.