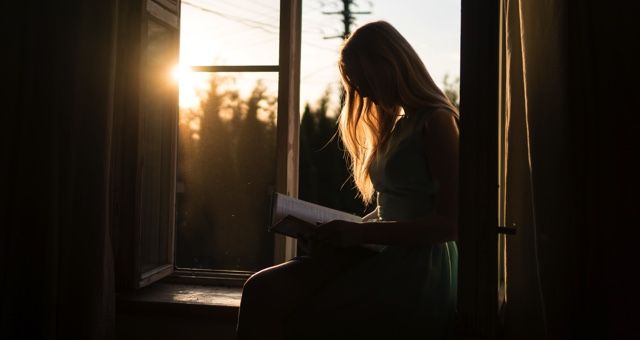 Fiction
The Worst Mothers in Literature
This content contains affiliate links. When you buy through these links, we may earn an affiliate commission.
Trigger Warning: Sexual assault; child abuse/pedophilia/incest
Living with your parents as an adult can be very challenging. It took me returning home and then moving out to really appreciate my relationship with my mother. However, we all must know not all moms are the best. Here are some of the worst mothers in literature.
This is one of the best books I have read in a while. Unlike what the title says, Eleanor is not completely fine. She does well and manages to survive and be independent in modern society, but her only relationship is strained – and it's with her mother. Mummy, as she calls her, is away at some kind of home, and talks weekly with Eleanor over the phone. Every time Eleanor talks with Mummy, she ends up feeling upset and undeserving of love. After all, in these phone conversations, her mother cannot emphasize enough Eleanor's flaws and insecurities. And you thought your mom was out there.
Mama Elena is the matriarch of the De La Garza family. She's a ruthless, tyrannical widower who keeps Tita (her youngest daughter and the protagonist of the novel) from her true love, Pedro. She has a fierce temperament that inspires fear in her two daughters, something she even uses as a weapon several times against Tita. But her threats to Tita are nothing compared to her violent behavior towards her. It seems she treats her more like property than a person. Mama Elena definitely belongs on this list.
Sang is a shy and sweet teenage girl who is kept inside her house. Her father is barely present and her mother is agoraphobic. Sang is only allowed outside for school. The only thing Sang wishes for is to get out of her isolation and be accepted by her peers.
Besides being ill and always in bed, Sang's mother is cruel to her, but not to her sister. Also, Sang spends most of her time in her bedroom, with only her books and CDs to keep her company. Her mom doesn't make them dinner or anything else, for that matter, and on top of that, she punishes Sang in the most unimaginable and creative ways.
Carrie by Stephen King
Almost everyone should know Margaret White by now. She's Carrie's mother in one of the most famous Stephen King books. She devotes her life to being a Christian, and believes everything is sinful. Margaret lives in isolation, alone with her daughter Carrie. She often beats up Carrie for anything she considers a sin – in this case, pretty much everything Carrie does that isn't allowed in the Bible.
Lolita by Vladimir Nabokov
Charlotte Haze has a troubled relationship with her daughter Lolita. She thinks she is a spoiled brat who ruins her plans. Charlotte aspires to sophistication and European elegance, things she sees in Humbert, enough to make her blind to what is going on between him and Lolita. If shutting your eyes to a pedophile flirting with your daughter doesn't make the cut to be on this list, then I don't know what does.
Talk about controlling mothers. Sophie Portnoy smothers her son Alexander with care, concern, and relentless nudging. She even wants to see Alexander's bowel movements and control who he dates, leaving him in a state of constant adolescence. Needless to say, Alexander develops an Oedipal complex towards his mother, making him a disturbed man with an intolerable sense of guilt and an urgent sex drive.
This is a controversial one. Highly known and published in the late 1970s, Flowers in the Attic is a Gothic novel that shocked all of us and that your mother forbade you from reading. Very briefly, this is a book about incest. Corrine Dollanganger is the mother of four children: Cathy and Chris (the older siblings), and the younger twins Carrie and Cory. When their father dies in a car accident, this happy family has to move in with Corrine's wealthy parents – and basically become prisoners in the attic.
At first, their mother visits regularly, but gradually she starts paying less and less visits. The children spend years of imprisonment in the attic, victims of their abusive grandmother and their mother's negligence. In the end – spoiler alert! – they even discover Corrine was trying to poison them and kill them in order to inherit her father's wealth. Pretty dark, hmm?
Push by Sapphire
Maybe this one doesn't need any introductions. Just from the synopsis, where it reads "Precious Jones, an illiterate sixteen-year-old, has up until now been invisible: invisible to the father who rapes her and the mother who batters her," I think we have a winner. A person who knows her daughter is being raped by her father and does nothing is well-categorized as one of the worst mothers in literature.