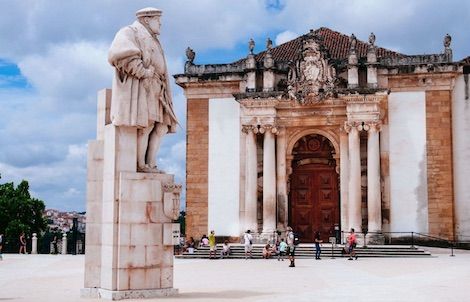 The World's Most Beautiful Libraries: Critical Linking, July 29, 2018
We're giving away $500 of the year's best YA! Click here, or on the image below to enter:
---
A recent article published (and since taken down) by Forbes suggesting that Amazon should replace local libraries in order to save taxpayers money ignited a fierce Twitter backlash among book lovers, librarians, and fans of libraries both renowned and humble. Here, a look at some of the most beautiful libraries around the world.
Beautiful photos of libraries are my kryptonite.
____________________
Green researches the idea of "transportation" — or what makes it possible to get "lost in a book." She says it's more likely to happen if you're reading a high-quality text, but "quality" in this case is subjective and something that gets determined by you. For some it's a quick-moving plot that's critical, while for others engaging characters or a poetic writing style is most important if you want to get lost in the storyline. And some people are just more interested in one type of story (romance, for instance) versus another (thriller), she adds.
Regardless of the specific volumes that suck you in the most, here are just some of the things that can happen when you get lost in a novel.
Science on why reading is so great.
____________________
Children's classics like "Goodnight Moon," "The Very Hungry Caterpillar" and "Where the Wild Things Are," aren't going to be the books found after walking through the doors of the new Brain Lair bookstore.
Instead, children and young adults will find "Goodbye Brings Hello," "Thirteen Ways of Looking at a Black Boy" and "#Not Your Princess" — books featuring diversity that spark imagination and foster empathy — all part of owner Kathy Burnette's mission.
If you're near South Bend, Indiana, check out this awesome bookstore! (I'm going to make a trip out some weekend because it's not that far).