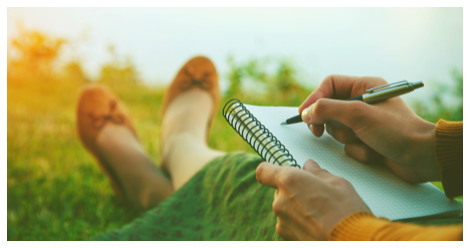 LGBTQ
The Workshop: An Unprecedented Space For Trans Women Writers
If you've participated in a conversation about the importance of books about marginalized and oppressed peoples that are actually written by the people from within these identities, then you've certainly seen someone give a variation on, "Well if you're feeling underrepresented why don't you just write a book?" The simplest reply to this is that the real issue isn't a lack of writers but a lack of space for marginalized and oppressed writers in the book world. This summer a first-of-its-kind writers workshop for trans women is trying to move beyond an abstract desire for change to provide actual resources for change.
Formed in direct response to the prevalence of cis authors telling trans stories and the poor record of inclusion for trans women from even "queer" focused workshops, The Workshop will bring together twenty-six trans women writers for a weeklong program on the Brooklyn College campus. Working with noted authors Sarah Schulman and Casey Plett, the participants will engage in an intensive prose workshop while building bonds of community in a world that often isolates trans women from other women like us. Recognizing the inequality of how privilege and oppression impact various communities within the large umbrella of "trans women writers" special consideration was made to reach out to trans women of color who often face more challenges and limited access than white trans women.
To get a sense of the talent being gathered for this workshop and the importance that it holds for participants I recommend visiting The Workshop's website where they've been sharing essays written by their participants. These essays reflect the wide variety of voices and experiences that are being brought together for the first time.
On The Workshop's website they state, "In planning this workshop our organizing team prioritized making it as financially accessible as possible and decided to providing housing, travel, printing, and food to anyone that asks for it. We will make sure any accepted applicant makes it to the workshop. We will not let money be the reason why a trans woman cannot get this educational opportunity." While individual participants may hold their own fundraisers to offset their anticipated costs, The Workshop is currently fundraising for their own Universal Access Fund that is being used to provide direct assistance to participants. Contributing even $5 to this fund is the most direct way that you can be involved in this unprecedented gathering of trans women writers.
This year's workshop is being put on with the assistance of the organizational resources of Topside Press, a small publishing company dedicated to publishing trans authors, but the goal is that The Workshop will be able to move into a fully independent model for future workshops.
If you're in Brooklyn during the week of August 15th-19th there will be a series of public readings featuring participants and community members. Information about these events are available on the Topside Press Facebook page.
Update: Following several public and private conversations about community, accountability, and safety, this statement was posted on the Topside Press Tumblr.
Questions? Contact Robin Hill at rehill012@gmail.com