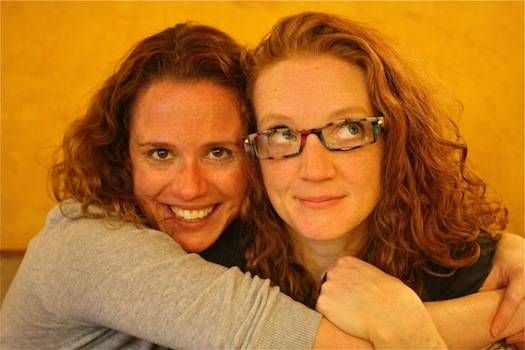 Fiction
The Well-Readheads' Summer Reading Forecast
LH: It's already the middle of freaking May! *insert something witty about the passage of time here* Now, if you're like me, and I'm pretty sure you are, sugar britches, I think a book you read during summer months = a summer read. It could be because summer is like any other season for me. Even those fishes found at the very bottom of the ocean are able to tan more than I do, so I hide inside with my books, away from the sun, which hates me (even though I think if it got to know me, we could hang.) So let's talk about things we're looking forward to reading in the next few months!
RJS: An excellent plan! I mostly don't vary my reading by season, but I do sometimes gin up my courage and take my ginger self out into the sun, and when I do, I want a cocktail that's cold and a book that's hot. And hot can mean a lot of things. Mostly, I want the books I read during summer to be extra engaging and pageturner-y, and so much fun that I don't notice I'm doing the work of reading. There are also some books that just feel like they're meant to be read while you're sweating it out in the sun. Know what I mean?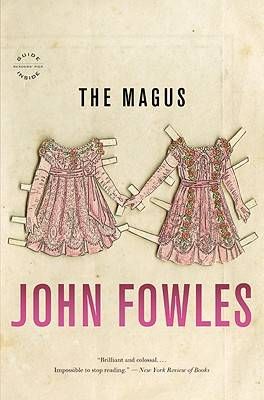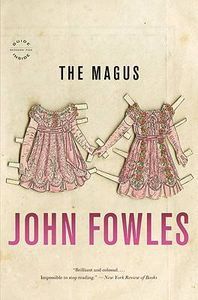 LH: I will start with The Magus by John Fowles, because I was just looking at it in the store, thinking, "I wish I could read this again for the first time." Do not be intimidated by its size! It's so sinister and fantastic. And it takes place on a hot Greek island. Sizzle and soak it in! Other delicious, sinister novels set during hot weather are The Comfort of Strangers by Ian McEwan (I call it Magus Lite), and Disquiet by Julia Leigh.
RJS: My first sizzle and soak-it-in re-read of the summer (and of pretty much every summer) is James Salter's A Sport and a Pastime. It's excellent any time, but it's extra-awesome on a really hot day, and it feels like the first time every time. Talk about summer lovin'! Now, for sinister, I have my eye on NOS4A2 by Joe Hill. I do love a bone-chilling read on a sweltering day.
LH: I rarely re-read books, because there are just so many others I haven't read yet, but I have a list of favorites that I want to revisit some day. Topping that list is Just Like Beauty by Lisa Lerner. It takes place in future America, where mutant grasshoppers are eating up the land, groups of delinquent boys roam around with flame throwers, and teen girls are forced to participate in a beauty pageant, in which one of the talent requirements is arousing a blow-up doll. It's so mad effed-up and awesome. And scathing. Imagine if Anne Tyler wrote a dystopian novel. That's Just Like Beauty.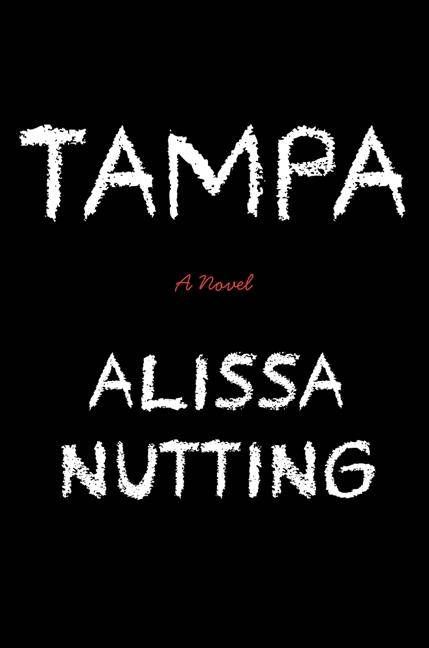 RJS: My list of re-reads is short too, for the same reason. But sometimes I get so hot and bothered about a book when I get it in pre-publication that I can't wait to read it near the release date, so I read it once when it shows up at my house and again near release date so I can talk about with fresh eyes. Alissa Nutting's debut novel Tampa (coming in July from Ecco) is one of those. Narrated in the first-person by a 20-something middle school teacher with a Humber Humbert-esque thing for 14-year-old boys, it is dark and twisty and steamy and scary and SO much fun to talk about. I read it a month or so ago, and I can't wait to read it again in the middle of the summer.
LH: Sweet baby carrots, people are going to lose their minds over Tampa. There's no denying that Alissa Nutting is a brilliant writer. I am looking forward to Kelly Braffet's Save Yourself, which will be released in August. Early word is that it's really wonderful. I have the ARC waiting for me, and I hope to get to it soon! I need about eighteen more hours in a day so I can get through my unread stacks of books. You understand – you've seen them.
RJS: I don't know if you can even call those things stacks at this point. They're more like mountains. Or walls! The actual walls of your apartment could crumble, and you might not know because the books are so solid. It's a good problem to have, kitten. Another good problem to have? Reading a book that's so awesome you can't stop talking about it. J. Courtney Sullivan's new novel The Engagements (due from Knopf on June 11) is that one for me right now. It's about marriage (why some people want it desperately and others want it not at all), advertising (particularly how De Beers convinced the world that he doesn't love you unless he buys you a big diamond), feminism, and family, and it is so super freaking good. I think it's narrower and deeper than Sullivan's previous smash-hit summer novel Maine, and it's exactly the direction I was hoping to see her grow in.

LH: My last pick today is the second book in the Claire DeWitt series. I may have mentioned before that I am a Sarah Gran fangirl. I think she's effing brilliant, and I think Claire DeWitt is the first formidable female detective of the 21st century. And as awesome as I thought the first book was, the second one is so mind-meltingly fantastic, I want to punch things out of pure joy. It's called Claire DeWitt and the Bohemian Highway and it comes out in June. Apply it directly to your eyeballs. Also: Here's a photo of my friends' daughter, Sam, picking out her own library books. So proud of her.
RJS: Only one pick left! I have no idea how to choose. I guess I'll go with Neil Gaiman's new novel The Ocean at the End of the Lane, due out June 18th. I've never read him before (I know, I know), and I'm taking the occasion of this publication as the final nudge to pop my Gaiman cherry. I'm going to light candles and put on Marvin Gaye and get it on with a bunch Neil Gaiman. His books, I mean. Not a bunch of him. I don't want Amanda Palmer to beat me up, and you know she totally could. We'd better wrap this up before I get myself into any more hot water. See you on the beach, babes.
Shout it out, friends! What sizzlicious summer reads do you have your eyes on?
_________________________
Sign up for our newsletter to have the best of Book Riot delivered straight to your inbox every two weeks. No spam. We promise.
To keep up with Book Riot on a daily basis, follow us on Twitter, like us on Facebook, , and subscribe to the Book Riot podcast in iTunes or via RSS. So much bookish goodness–all day, every day.