Featured
The Well-Readheads: It's Eventful
RJS: So, my lovely, we're going to move away from talking about books this week and talk about authors instead. More specifically, author events. We've both been to oodles of them–one of the best perks of our jobs, no doubt–and while I'm sure we've seen some doozies, I'd rather hear about the good ones. There are SO MANY authors doing cool, creative things with their events. Let me start here–what's the most original or unusual author event you've attended?
LH: I'd have to say Chuck Palahniuk – his events are always a hoot. I've been to a couple, and not only was he incredibly funny and smart, but he had inflatable toys that he threw into the audience – the first person to fully inflate their toy got a prize. He also had a Jack Daniels bottle filled with iced tea that he used as a prop at one of his readings. He left it behind – I immediately snagged it and brought it home. I'm constantly telling the cats not to drink it.
RJS: Okay, that's pretty fantastic. And I'm totally picturing the inflatable toys as really ferocious animals. Or at least as ferocious as inflatable toys can get. When I saw David Sedaris a couple years ago, he was not only cool enough to hang around for the FOUR hours it took to sign every attendee's book, he gave away stuff, too! Granted, the stuff he gave away was mostly toiletry items pilfered from his hotel room–and he said things like, "You're going to need this moisturizer more than I will,"–but it was fun. And at least it wasn't undereye concealer. I might have taken that one personally.
LH: We hosted musician Mike Doughty the other day – he read to us from his memoir, which was great, and then he said, "And now I'm going to play some songs," and whipped his guitar out and started playing. Nearly. Fainted. I mean, we were having a Mike Doughty mini-concert right there in the bookstore! It took everything I had not to jump up and lick his face. And I would have to jump – he was much taller than me. The authors at the Bookrageous Bash at BEA last year were great – it was fun seeing them all do a little something that didn't have to do with their books.

RJS: Oh man, that was fun (but I feel like maybe I'm not supposed to say that since it was my party?). I mean, where else can you see Lev Grossman recite "The Owl and the Pussycat" and Scott Westerfeld sing like Donald Duck? I love it when book events aren't all about the books, and I wish more authors realized that a reading is not necessary, especially if they're not into it. Good writer doesn't always equal good reader, and that's OK. Into music? Play something. Big foodie? Team up with a local restaurant to create a meal inspired by your book and hold the event there. Readers tend to be passionately curious–and about more than books–and we know that authors are also three-dimensional people with other interests. It's cool to see that and feel like you're getting to know the person behind the books.
What have you seen that hasn't worked? I'm not interested in naming names, but it's worth talking about, right?
LH: I actually can't really think of a reading that didn't work, but I will agree with you that more authors need to realize that they don't have to read from their book. Sometimes it's really obvious that an author is not comfortable reading in front of a crowd. So just talk. Engage. Be silly. Tell the audience what's on your mind.
RJS: Unless what's on your mind is how much you don't like having to do publicity, or you'd rather be writing! Who are the authors on your bookish bucket list?
LH: I could go on forever: Sarah Waters, Paul Murray, Sara Gran, Megan Abbott, Alexander Chee, Elissa Schappell, John Banville, Chuck Wendig, Colum McCann, Matthew Sharpe, David Mitchell – oh em gee, if we had an event with David Mitchell, someone would have to hold my leash, because I would definitely jump up and lick his face. I love him with the heat of a thousand suns. Yours? And what was your favorite author event you attended?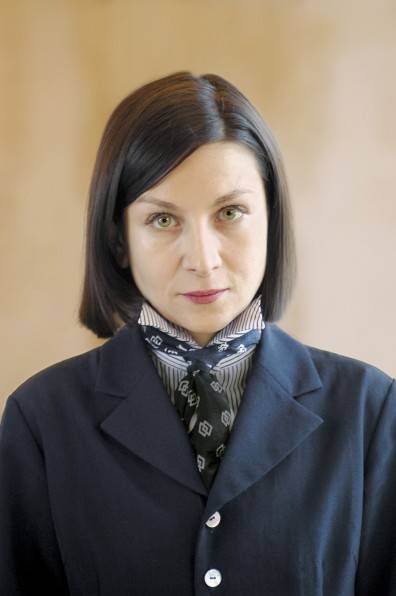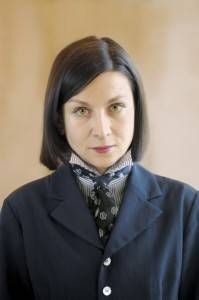 RJS: Well, I just saw John Irving last week, and it was pretty fantastic, so right now that's my favorite. I never know how they're going to stand the test of time, though. Paul Murray's on my bucket list, too, along with your homegirl Donna Tartt (I just think it would be fascinating), Mary Doria Russell (The Sparrow changed my life), Bill Bryson, Marilynne Robinson. Nick Harkaway! I would totally lick his face. Oh, and Mary Roach. A thousand times Mary Roach. But I think I'd rather just hang out and have beers with her than see a formal event. We could be homies, me and Mary Roach.
LH: Yes, Nick Harkaway! And Elizabeth McCracken – that would be uh-maze-zing. And Katherine Dunn would be astounding. I could go on and on. My favorite event I attended would have to be Edward P. Jones. He did a reading at UNH, and he told an auditorium of English majors (and myself) that college was a waste of money, and if they really wanted to be writers, to just read everything they could get their hands on, as often as possible. I fell a little in love with him then. He also signed my first edition of The Known World, which, if I sell it someday, will pay for my cats to go to college. Which as we know, if they want to be writers, is a waste of money.
RJS: I am telling myself the same thing about my brand new first edition of Home by Toni Morrison, which will be getting signed this week. And how could I have forgotten to mention Sarah Vowell? She's HIGH on the list, man. She wouldn't even have to talk about anything interesting. I just want to hear her talk, period. We should probably wrap this up before we reveal any more secrets, huh?
LH: First, let's post our home numbers so these authors can get in touch with us to do an event! Mine is 1-900-BONDAGE. No, wait, that's my work number…

RJS: I'm not even going to touch that. I've been reading 50 Shades of Grey, and it's giving me ideas…
LH: Tune in next week, when Rebs says: 'But Officer, I couldn't hear him say the safeword with that gag in his mouth…'
Tell us we're not alone, dear readers. Who's on your author event bucket list?