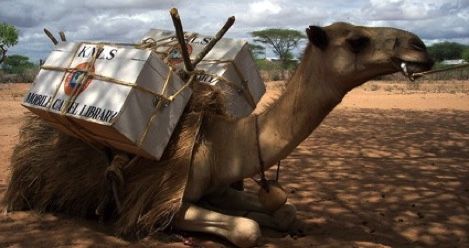 The Weirdest Libraries Around the World: Critical Linking, August 18
We're giving away 16 of the books featured on Recommended! Click here, or on the image below to enter:

---
To promote easy access to literature, here are a handful of fantastically unconventional book borrowing systems from around the world. Some grow from their surrounding communities. Others rely on trade-ins, donations, or customers, but each one has found its own unconventional approach to free reading.
---
Tor's new embargo has been a topic of scrutiny in recent weeks among librarians. On the Public Library Association and Urban Libraries Council listservs, for example, librarians have been pushing for a range of responses, including a letter-writing campaign to Macmillan officials.
The ALA's appointed digital content fellow on Tor's troubling ebooks embargo for libraries.
---
The network just gave the show a full series order for Watchmen, the series based on the acclaimed DC Comics work from Alan Moore and artist Dave Gibbons. HBO also shared a teaser image, seen above, and the full cast (some of which we already knew).
The full cast is also listed (including Regina King, Jeremy Irons, and Don Johnson).