Mystery/Thriller
The Unique Crime Fiction Perspectives of Black and Latinx women
This content contains affiliate links. When you buy through these links, we may earn an affiliate commission.
My reading tastes tend to veer either toward speculative fiction or historical nonfiction, but I've also been known to enjoy crime fiction when the mood hits. The bulk of my reading in this genre has been books written by white men, but I've recently started to dig around for crime books written by women of color; specifically, by women writers who identify as black or latinx. Crime fiction so often puts a spotlight on our society and points out exactly how personal and systemic demons victimize us all. When that crime fiction is written by women of color, we can get some really insightful views about power and social structure–and we get awesome books to boot.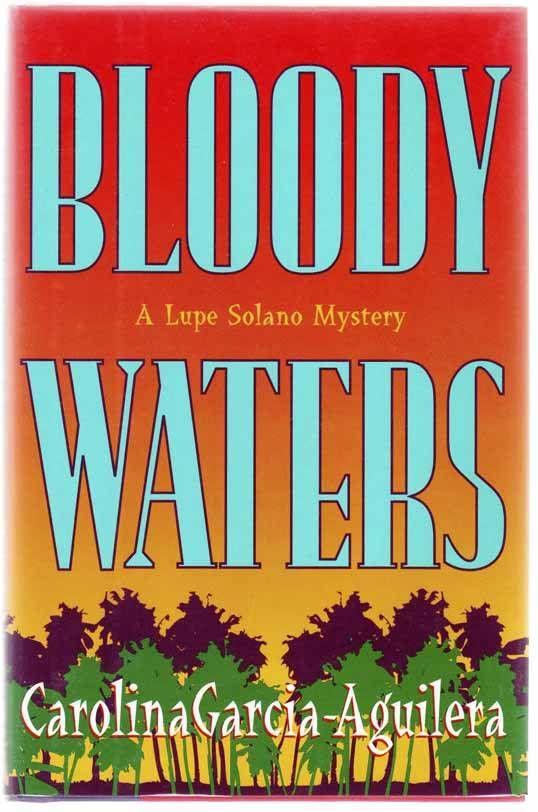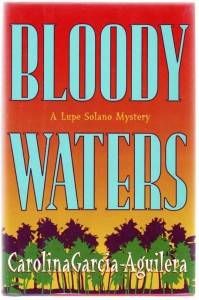 Bloody Waters – Carolina Garcia-Aguilera
Carolina Garcia-Aguilera is a Cuban-Born, Miami based author who is a private investigator in real life, and has been for more than twenty years. She is best known for her Lupe Solano series, and Bloody Waters is the first book in it. Lupe, a self-proclaimed Cuban American Princess, operates in the world of wealthy Cuban-American Miami elite, a new and refreshing setting for a work of crime fiction. Lupe's first foray sees her attempting to save an adopted child from a terminal condition by finding its birth mother. It's really cool to see the personalities of Lupe's family and her community unit through Garcia-Aguilera's distinctive cultural lens, and Lupe is a smoldering, clever PI that holds her own among the best of them. This book has the kinds of harrowing twists and turns that crime fiction does so well, and Lupe's swagger only makes this series even more delicious.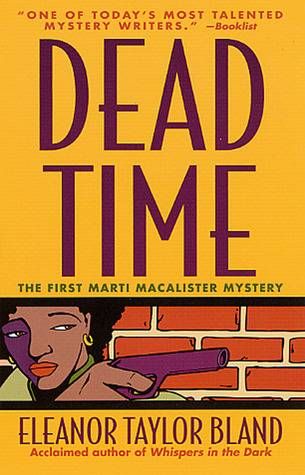 Dead Time – Eleanor Taylor-Bland
Dead Time is the first of Eleanor Taylor-Bland's Marti McAlister novels. Marti McAlister is a character with a whole lot of spunk. She's a black cop from Chicago recently transplanted to a small town in Illinois, where she is drawn into a situation involving a schizophrenic woman found murdered in a hotel room, and the ensuing search for the missing children who may have witnessed the crime. Dead Time is a perfect example of why fiction needs more writers of color: Bland subtly digs into complex issues like mental illness, missing children, the role of family, and inequality in social structures while still keeping an interesting focus on Marti's sleuthing.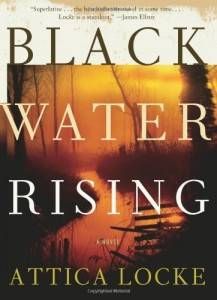 Black Water Rising – Attica Locke
Attica Locke's Black Water Rising begins with a boat ride and the echo of a gunshot over still water, and only goes deeper from there. Locke's Jay Porter is a down on his luck attorney with a lot of skeletons in his closet from a life of activism and potential betrayal. Jay, perpetually paranoid, saves an unconscious white woman while on a birthday date with his wife and everything around him unravels into a menacing swirl where the past and present meet up with dire–and deadly–consequence. Locke's social commentary is biting, and her understanding of the unique position that Black people inhabit in every space that they occupy makes Black Water Rising ring true on lots of levels, even though you know it's fiction.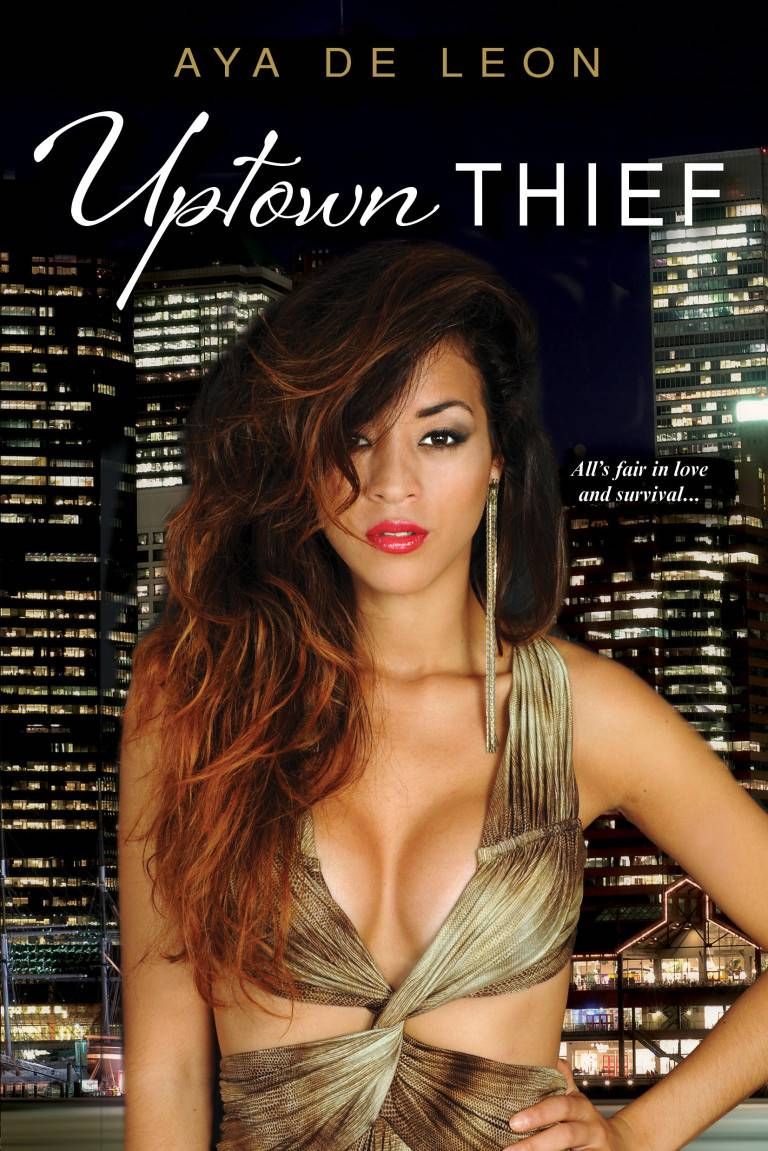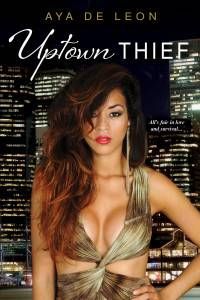 Uptown Thief – Aya De Leon
Marisol Rivera from Aya De Leon's Uptown Thief falls on a different part of the spectrum of crime fiction protagonists. Far from being a sleuth, Marisol is a sex-positive Robin Hood and former sex worker who runs a nonprofit organization that serves women with similar life experiences to her own. De Leon's Marisol is easy to root for: she's smart and beautiful and fearless–she has no problem cracking safes in wealthy people's apartments or scamming corrupt billionaires. Marisol is surrounded by a squad of women that we can't help but love–and worry about–as the police, grudge-holding pimps, her nonprofit's mortgage, and Marisol's own significant personal demons close in, threatening everything that she loves. And De Leon drops countless gems throughout Uptown Thief, giving us insights on how feminism applies differently to women of color, taking a close, difficult look at gentrification, and shattering ideas about sex work.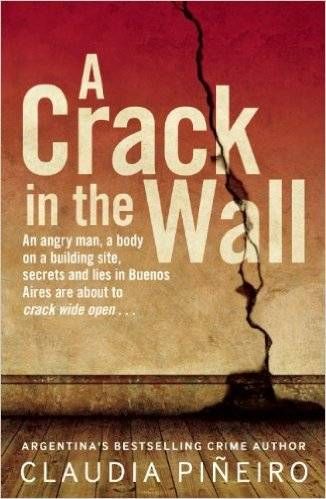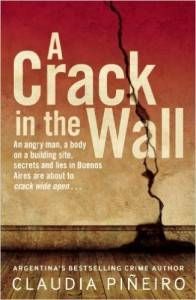 A Crack in The Wall – Claudia Piñeiro
Rioter Leila Roy has already discussed the allure of Piñeiro's fiction in her roundup of Argentinian Queens of Crime, but I want to take a closer look at one of my favorites of Piñeiro's, A Crack in the Wall. A Crack in the Wall is a non-traditional crime novel that examines the different kinds of cracks that are physically and psychologically present in our lives. Pablo Simó is a partner in an architecture firm, and the members of his firm carry a heavy secret. When a young woman enters the firm one day and suddenly inquires about that secret, Pablo is shaken to his core. But we learn, as we dig deeper into A Crack in the Wall, that Pablo's quest is to become more than he seems. Piñeiro is adept at probing into the little, human things that drive people, and this book is driven by characters and their secrets. Also, like Leila said, Piñeiro's depiction of Buenos Aires is spectacular.
Also In This Story Stream