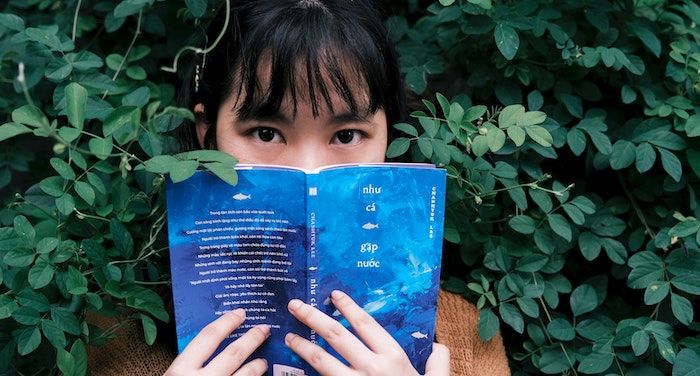 Lists
The Things Books Have Changed For Us
This content contains affiliate links. When you buy through these links, we may earn an affiliate commission.
A few weeks ago I was recording a podcast episode, and the conversation veered into the field of literary hills to die on. As I tried to come up with a take that was at the same time slightly controversial, but that I truly believed in, Twilight came to mind.
Back in 2008, when the first Twilight movie was released, I was still a casual reader. I was always reading something, but without internet access at home, I was enjoying books pretty much on my own, with no social media influencing my reading habits or purchases. Just a girl who liked to read for fun.
When a friend invited me to go to the cinema to watch a new movie about vampires, I gladly went along. I had no idea then, that once I left that theatre, the Twilight Saga would become something to obsess about.
As soon as the lights went on, I faced my friend in complete silence, wide-eyed: the movie had blown me away completely, and I was ecstatic to find out it was based on a book series.
I loved books more than movies, and now I didn't have to wait for the second installment, I could just pick up the second book in the series and find out what would happen next (of course I started with the first book, I'm not a barbarian).
One thing that definitely still makes me think about Twilight, are dream catchers. Now, I know every Twilight fan – including me, I'm afraid – was buying fake dream catchers after watching the scene where Jacob offers one to Bella.
Nowadays, I see the Twilight saga in a different light; I haven't read the books in ages, and I don't think it's exactly an issue to enjoy problematic things, as long as you are aware of the harm they are causing and you don't support them. I cannot unsee the cultural appropriation and toxic relationships in the series, but I continue to think of Twilight when I see dream catchers.
A few days ago, as I was reminded of Twilight by dream catchers once again, I considered the effect books have on the ways we see the world, and I realised that there are quite a few books that have changed my relationship with things: the way I see those things and how I always think about the book when I stumble upon them.
I've asked a few Book Riot contributors to share with our readers the books they have read and which things those books have changed for them. You can read that below.
And if you're wondering what my literary hill to die on is, that's easy: while I think the Twilight books leave a lot to desire, I still consider the first Twilight movie to be da bomb.
You can donate to the Quileute tribe here, to help support a Native nation impacted by the Twilight series.
---
So, what do you forever connect with a book?