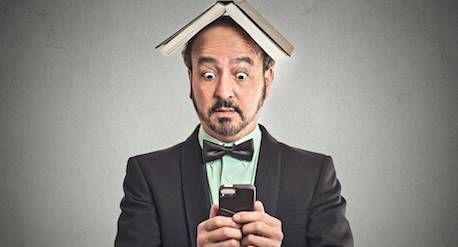 Lists
The Sweetness at the Bottom of the Pie: 69 Book Titles that Double as Terrible Sex Advice
This content contains affiliate links. When you buy through these links, we may earn an affiliate commission.
Someone pumped laughing gas into the Riot headquarters. That's the only explanation for this post.
So what happened is, someone (ahem…Jeff) mentioned that Me Before You also makes for awful sex advice. And that just opened the floodgates. I only take responsibility for a few of these…and I'm not saying which ones.
All My Puny Sorrows
My Struggle
Purity
Crime and Punishment
Avenue of Mysteries
Small Wonder
The Turn of the Screw
Rules of Civility
Hyperbole and a Half
A Manual for Cleaning Women
A Storm Of Swords
The Night Circus
The Stranger
All Quiet on the Western Front
Disgrace
The Chamber of Secrets
Stone Mattress
A Heartbreaking Work of Staggering Genius
Tiny Beautiful Things
Everything That Rises Must Converge
Don't Sweat the Small Stuff
The Queen of the Night
No Country for Old Men
Into the Wild
Catching Fire
Great Expectations
The Dark Tower
The Lovely Bones
A Supposedly Fun Thing I'll Never Do Again
Anything That Moves
Lean In
Howard's End
The Sound And The Fury
The Bone Season
Single Carefree Mellow
The Naked And The Dead
True Grit
Welcome to the Monkey House
So Good They Can't Ignore You
Persuasion
Why Not Me?
And Then There Were None
The Book Of Strange New Things
The Little Friend
The Taming of the Shrew
The Secret History
Behind the Beautiful Forevers
Fight Club
Paddle Your Own Canoe
How To Win Friends And Influence People
Close Your Eyes, Hold Hands
Invisible Man
Willy Wonka and the Chocolate Factory
The Big Short
The Color Purple
Extremely Loud and Incredibly Close
The Bone Clocks
I Am Having So Much Fun Here Without You
Things Fall Apart
Cry, the Beloved Country
Another Bullshit Night in Suck City
The Life-Changing Magic of Tidying Up
She's Come Undone
Naked Lunch
Stranger in a Strange Land
Consider The Lobster
The Art of The Deal
Bossypants
Getting Things Done
I promise, the fact that there are 69 of these is purely coincidence. Promise.