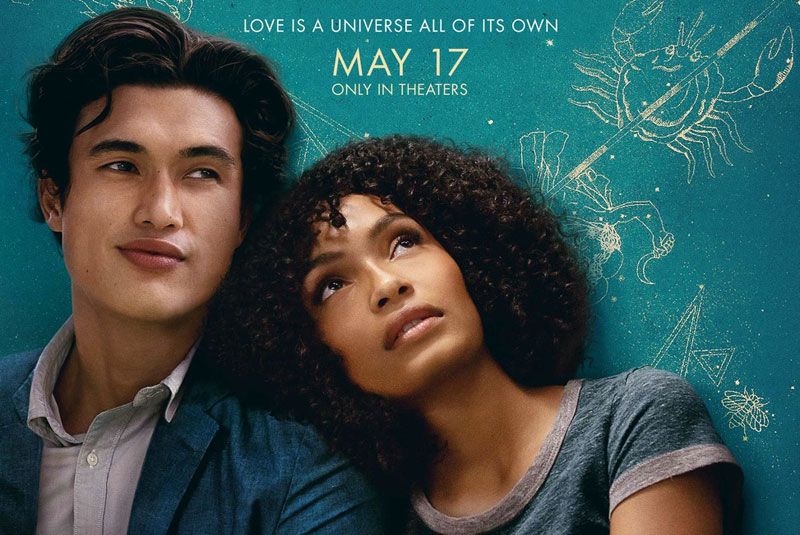 News
THE SUN IS ALSO A STAR Trailer Is Here!
This content contains affiliate links. When you buy through these links, we may earn an affiliate commission.
Hold your hats, people: the The Sun Is Also A Star trailer is finally here! Based on the novel of the same name by bestselling author Nicola Yoon, The Sun is Also a Star is a sweet and thoughtful romance á la Before Sunrise.
Natasha is a logical, analytical, sometimes cynical girl. She loves facts and doesn't believe in fate. Especially since her family in being deported to Jamaica in twelve hours.
Daniel is a poet with his head in the clouds sometimes. He is a first generation Korean American and keeps his poetry to himself in order to live up to his parents high expectations. Then he meets a girl. Possibly the girl of his dreams. It must be fate.
Natasha isn't really having any of it. She doesn't believe in fate or love at first sight. And she's certainly not going to fall for a boy right before she is deported. But somehow she finds herself agreeing to spend the day together and he tries to get her to fall for him.
The Sun is Also a Star trailer just dropped and it couldn't be more perfect. I cannot wait to watch Natasha and Daniel's timely story unfold on the big screen!
Want more? Check out this reading list for fans of Everything, Everything and more book to film adaptation news!