Fiction
The Struggle To Be Visible: On Trying to Read Philippine Literature
This content contains affiliate links. When you buy through these links, we may earn an affiliate commission.
This is a guest post from Kristel Autencio. Kristel lives in Manila, Philippines and works as a technical writer for a startup. She's an active member of a local book club and reads during her grueling commute to effectively ignore people. While her reading taste is varied, she has a particular affection for crime/mystery and speculative fiction. She is partial to Dorothy L. Sayers, Ray Bradbury and Dashiell Hammett, and is weak against unrepentant puns. She blogs here. Follow her on Twitter @fanarchism.
____________________
If you're a believer in supporting local authors, entering a Filipino bookstore can be a dispiriting experience. Book store chains often have piles of Dan Browns and Stephenie Meyers forming book towers at the entrance even as they shunt local authors aside in a single shelf under "Filipiniana." That one shelf is often relegated to the back, where history and sociology textbooks haphazardly mix with horror books and children's books because who cares, right?
The struggle for visibility occurs in every point of the industry, where the perceived lack of demand means that publishers produce tiny print runs. Book stores then wouldn't invest in promoting titles that will not sell in large numbers, which means they are often overlooked by casual book shoppers, and the cycle begins anew.
But as persistent and dire as this reality can be, something else deeply frustrates me personally, which as the simple fact that many titles by Filipino authors aren't even available to be bought as ebooks. Some companies such as Flipside Publishing are acquiring digital rights and making these works available for a larger audience, but the problem is that several publishing institutions have been historically skittish about piracy, and their attitude definitely shows in their reluctance to participate in the ebook game.
Almost all of the books I'm recommending in this post are for sale as ebooks, but some are available in only a single website. As far as I can tell, they're not available internationally as print books except for one. Many have earned considerable critical acclaim locally and internationally, but they're almost like the proverbial tree falling in the forest. A scanty number of readers would ever hear them make a sound.
Still, I'd like to shout them out because they've given me an enormous amount of pleasure as a reader. Having my own culture reflected back to me in the pages of a book makes it more real to me somehow, and the ongoing process of knowing myself and my culture through reading continues to be a rewarding one.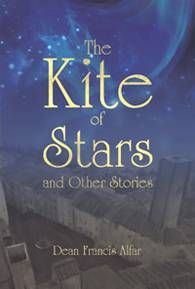 The Kite of Stars and Other Stories by Dean Francis Alfar
Dean Alfar is probably my favorite working Filipino author. He considers himself primarily a fantasist and this collection of short stories feature retellings of folktales and fairy tales that strike me as truly novel, even amidst the glut of retellings that we currently have. It is a wonderful interrogation of the stories societies tell themselves, the reach and limits of magic, and how we fail or succeed to connect. His Palanca Award-winning novel Salamanca (not available for purchase online!) also marries the fantastical and mundane elements of love and identity.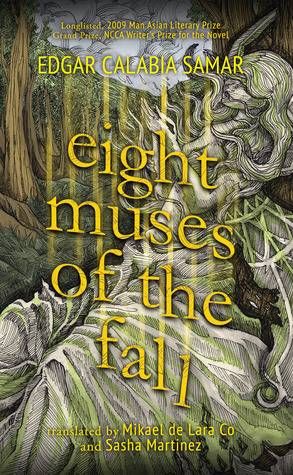 Eight Muses of the Fall by Edgar Calabia Samar (Kobo)
I read this novel in its Tagalog incarnation titled Walong Diwata ng Pagkahulog, but it's actually this translation by Mikael de Lara Co and Sasha Martinez that put the novel in the longlist for the 2009 Man Asian Literary Prize. This is a portrait of the storyteller as a young man, writing about a hometown where reality and objectivity are dicey propositions. It's really difficult for me to tell you what the plot is, especially since the dream-like and irrational atmosphere was what gave me the most pleasure in reading it.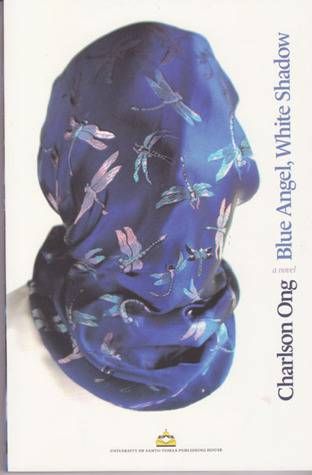 Blue Angel, White Shadow by Charlson Ong
This take on the noir genre is set in the Manila district of Binondo, widely considered the oldest Chinatown in the world. Charlson Ong is best known for his more straightforwardly literary works, and he infuses this attempt at crime fiction with a kind of brooding and philosophical quality, punctuated by bursts of violence. I've written a review of this book a while back, if you're interested.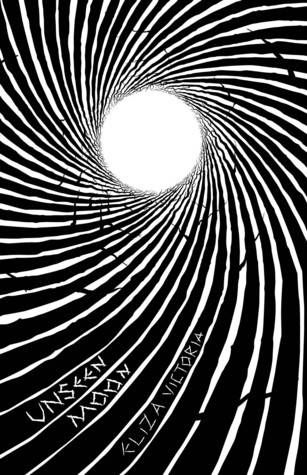 Unseen Moon by Eliza Victoria
This is a difficult short story collection to describe because it's a mixture of horror, mystery, fantasy, and, like, *weird stuff.* There's also a great deal of physical and sexual violence, which may not be many people's cup of tea, but I think the accumulative effect of the story themes work fantastically. The print version of this book, only available locally, also included the novella The Viewless Dark, but it's available separately from the ebook version.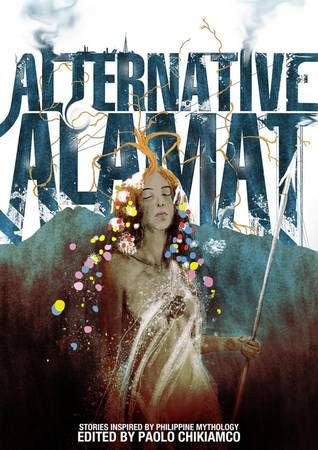 Alternative Alamat, edited by Paolo Chikiamco
Philippine myths and legends are ushered into the 21st century in this collection of eleven stories, with additional information on the original legends and the regions they come from. There are also a couple of interviews with the country's foremost folklorists included in the appendices. This structure is quite unique for an anthology and I really appreciate the care and rigor that the editor exercised in trying to bridge the past and the present.
My favorite story in the collection is "Harinuo's Love Song" by Rochita Loenen-Ruiz, which is a fantastic and humane examination of maleness in the face of society's unfair prejudices. It's a master class in creating a fully human, if unlikeable character.
(Full disclosure: Many years ago, Paolo Chikiamco and I worked for the same publication. This however, does not color in any way my affection for this book.)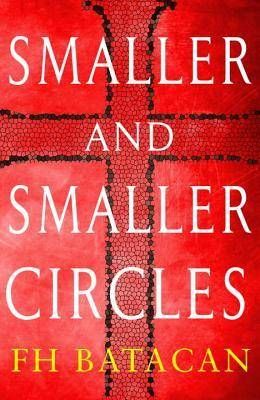 Smaller and Smaller Circles by F.H. Batacan (international publication in August 2015)
A pair of Jesuit priests working at a prestigious university become embroiled in investigating a series of child murders that are happening in the Payatas slums. They get bogged down by police bureaucracy, which infuriatingly asserts that serial killing is a Western construct that would surely never occur in the Philippines. This novel perhaps has a much more optimistic future, since it has been picked up by Soho Crime for international publication. The forthcoming version that they're publishing seems to be substantially longer from the locally published book from 2002, but if it's going to retain the spare yet arresting way that Batacan writes her sentences, then I am all over it.
____________________
Book Riot Live is coming! Join us for a two-day event full of books, authors, and an all around good time. It's the convention for book lovers that we've always wanted to attend. So we are doing it ourselves.