Mystery/Thriller
Joseph Knox's THE SMILING MAN Is Right Up True Crime Fans' Noir Alley
This content contains affiliate links. When you buy through these links, we may earn an affiliate commission.
With The Smiling Man, Joseph Knox sends his hard-boiled detective, Aidan Waits, into the shadows of an iconic mystery from the pop culture collective. And the collision of noir and true crime provides crime fiction fans with a pitch-perfect explosion of gritty mystery. Aidan Waits is every bit the type of gumshoe mystery fans pine for. He's got that moral ambiguity but heart of gold mixture of the Spensers, Marlowes, Rawlins of the genre. Throw in a penchant for self-destruction and a quick wit and we've got a throwback who crawled right out of the screen on some Noir Alley Sunday morning. However, Knox injects a shot of originality into his classic detective story. He sics his dick on the trail of the infamous Somerton Man.
A follow-up to the first novel in the series, Sirens, The Smiling Man plants Aidan Waits back on night shift duty. Personified by Waits and his partner, Sutty, night shift cops are a collection of the broken and battered, the forgotten or f'd up police who haven't worked their way back into good graces. And most nights, their jobs are filled with small crimes and grunt work. But then the smiling man turns up in the abandoned Palace Hotel.
He's an unidentified man with no labels in his clothes, no identification, no fingerprints or dental records. All Waits and Sutty have to work with is a scrap of paper sewn into the man's clothing with the words "Tamam Shud" on it. And as Waits digs deeper into the case of a man devoid of a past, Aidan's own past begins to catch up with him in ways that jeopardize his case and his life. As has become his calling card, to solve the mystery and save the very few people around him, Aidan will have to throw himself into the flames and hope for the best.
While The Smiling Man is a brilliant submission into the hardboiled universe, its noir points are not what sets it apart. The unique selling point of this book is the Tamam Shud case. For anyone intrigued by unsolved mysteries, the Tamam Shud case is legend. We have all theorized and imagined what happened in the mystery of the Somerton Man. We spin stories in our heads and let our creativity fill in the gaps of fact. So, in a very wonderful way, The Smiling Man reads like the best fanfiction ever offered to a hungry group of true crime aficionados. Joseph Knox is clearly one of us. And he has the talent to build a world around his crazy theories and wild imaginings. Luckily, we get to go along for the ride.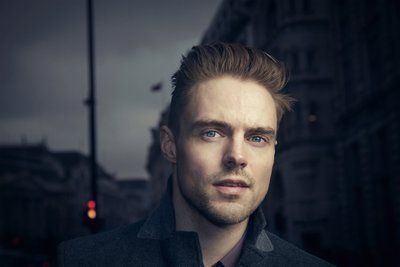 Knox has a way with the lost. His measured prose and gritty scenery lends itself to characters the world throws away and all but spits on. In the capable hands of Knox, these discarded souls get a new life. And Waits is their perfect champion. A true anti-hero, called to investigate "the stuff of legend … enduring mysteries: the lady in the afghan coat, the smiling man, the missing missing." That concept of the "missing missing," those who have gone missing with no one looking for them? It becomes the perfect wheelhouse for Aidan Waits to operate within. And who better to look for those characters than a man who hopes no one will ever look for him? In any way. Bad or good.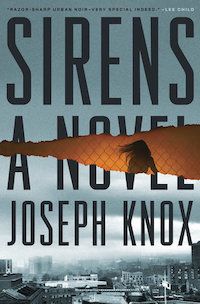 My secret little hope is that Joseph Knox recognizes when he has struck oil. I hope that he might return to his obvious interest in those enduring mysteries of legend. Those other missing missings. Because we have plenty of them rattling around in our collective consciousness. And what better way to dig into them than to turn Aidan Waits loose on some other iconic mysteries? Here's hoping Knox and Waits have many books in front of them. And, personally, my fingers are crossed that we may recognize some of the underpinnings of their future cases.