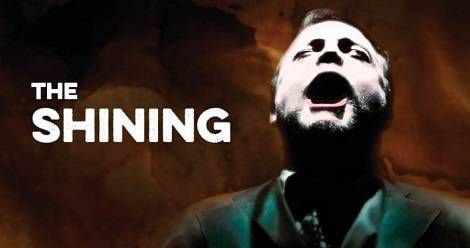 Pop Culture
The Shining Is an Opera and I am Here for It
This content contains affiliate links. When you buy through these links, we may earn an affiliate commission.
Stephen King's works have been adapted for film, television, and musical theatre, with mixed results. And now, thanks to the Minnesota Opera, we have The Shining as an opera. The opera, with music by Paul Moravec and libretto by Mark Campbell, premiered in May 2016. And now Minnesota Public Radio has made the entire opera available free through streaming audio until November 30. You can listen to it now on the Classical MPR website.
I absolutely love the idea of telling this story as an opera. It has a confined setting, making it reasonably easy to stage. A lot of the drama is character-based, with the supernatural aspects being almost incidental to the collapse of the Torrance family. The supernatural incidents are important, but what's more important is the characters' reactions to what's happening, and music can capture their feelings without the need for perfectly rendered and believable dream sequences and visions.
Listening to the opera, I could feel the story's shifts in mood, starting out optimistic and hopeful and becoming more sinister as it goes on. It follows the same kind of momentum as the book, eventually becoming almost unbearable. Before the first act was over, I was feeling tense and unsettled. And the music from the scene with the old woman in Room 217 made the hair on the back of my neck stand up.
I don't know much about opera, but a familiar story like this one is a great way to get people like me interested in the form. I'm a big supporter of efforts to bring arts that might appear outmoded into the present day.
Now I just have two questions. When is this opera coming to my area, and what other great stories deserve the operatic treatment?