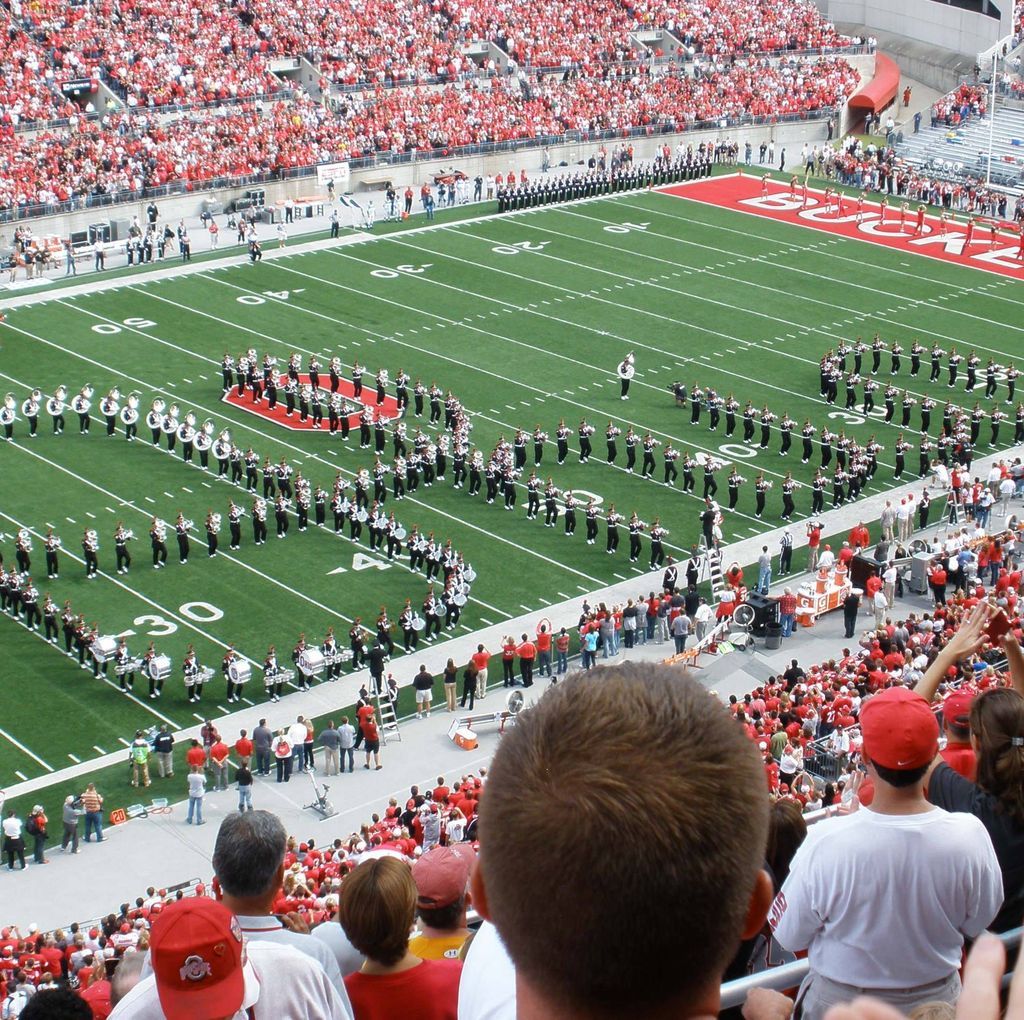 Fiction
The Shambling Guide to New York City, But For Columbus, Ohio
I just finished reading The Shambling Guide to New York City by Mur Lafferty. In it, Zoe moves back to New York and takes a job as an editor of a travel guide for monsters (AKA coterie). Adventures ensue and characters are met. I didn't like the "we have information to tell you but we're just not going to tell you" theme that ran through the book. Despite that, I really liked the overall idea. I'm always a sucker for books about how there are other worlds that are just outside of my awareness (Narnia, Hogwarts, etc.). The idea that there are stores and restaurants in NYC that appeal to monsters is interesting.
I've spent a lot of time in Columbus, OH. I know it's not an obvious choice for a Shambling Guide. However, I just want to put it out there that if Lafferty ever wants to write a Shambling Guide to Columbus, OH, I have some suggestions:
The Gates of Hell – We have an actual Gate to Hell in the middle of our city. I'm sure there aren't a lot of people who know about it but it's a graffiti'd tunnel that runs underneath a major road in the city. What's even better is that the outside of the Gate is called the Blood Bowl because of a failed skateboarding trick and the results. Whether this is haunted, an opening to an underground transportation system (such as the Rat's Nest in NYC), or a place to scare regular humans, it has got to be in our Shambling Guide.
Our giant field of concrete corn – North of Columbus is a giant field of 109 concrete corn ears. It is a really strange site. Each one was individually created and placed in a grid pattern. I have no idea what the "meaning" behind the art is which leads me to believe that it could have a monster-connection. Maybe it's an homage to some sort of monster event (like the Statue of Liberty, apparently).
A topiary garden of people – In the middle of downtown is a topiary recreation of A Sunday Afternoon on the Island of La Grande Jatte by Georges Seurat. It is a peaceful, green place for wood and water sprites to enjoy a picnic or interact with humans who enjoy odd events like the recent screening of Willy Wonka and the Chocolate Factory in the middle of the park.
The Ohio State campus – One of the main points in the book is that large crowds of diverse people are good hiding spots for monsters who must disguise horns, wings, and other unusual body parts. What better place than the crazy crowds on The Ohio State's campus? If anyone suspects something's amiss, just yell "O-H" and wait for the crowds to yell "I-O" and forget about their concerns. Bonus: there's a giant praying mantis statue named Annabelle. nearby.
The Short North – Everyone using a guidebook wants to know where to eat and what to do. Monsters are no exception although they may have special dietary restrictions (i.e., meals featuring brains, blood, live hedgehogs). Short North is the "hip" area that has diverse restaurants as well as the majority of strange people which can act as a cover for anyone in disguise.
Lafferty is currently working on her Shambling Guide to New Orleans and has plans to write additional guides in the future. Are there lesser known cities that would lend themselves to a Shambling Guide? Where would you take the author if she were to ask you to show her potential monster hangouts in your town?
Save