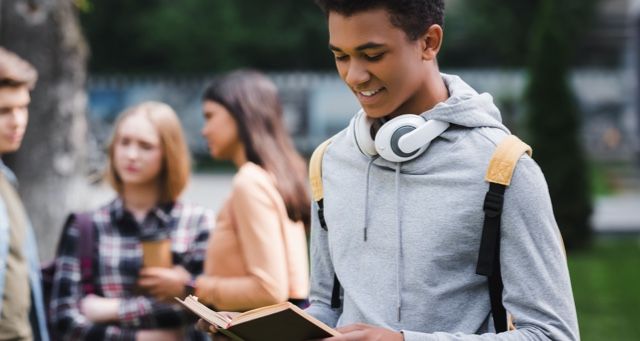 Critical Linking
The Reading Trends Of The Last Decade: Critical Linking, December 12, 2019
Critical Linking, a daily roundup of the most interesting bookish links from around the web is sponsored by Read Harder Journal, a reading log brought to you by Book Riot.
---
"For a while we were told that books were going to be a thing of the past. A new century had dawned, our lives were being digitised and surely there was no longer any reason to lug the pressed pulp of dead trees around. And yet, over the past decade, it seems clear that the death of the book has been greatly exaggerated. As we move into the 2020s there are plenty of reasons to celebrate the resurgence of the book – while also acknowledging that other avenues for storytelling are opening not only in the marketplace but in readers' minds. The fact that we spend more and more time online may mean that we are increasingly distracted from reading… but it can also mean that readers have more avenues to find the stories they want and need."
The BBC took a look at the reading trends of the last ten years—spoiler, books didn't die.
---
"The holidays are approaching and there's no better gifts for the readers in our lives than good books. I asked a few of my favorite Latino writers to share with me what recent titles they're excited about and why they're worthy additions to anyone's shopping list.
You might have come across some of these suggestions already, like a much talked-about novel by Dominican American writer Angie Cruz. Others promise to be pleasant surprises, like a poetry collection by Los Angeles poet Rocío Carlos, who made this list twice. And what about a touching picture book or an absorbing young adult novel? Whatever you're looking for, you'll find something for every taste through the following recommendations."
Get your Latinx read on with these books selected by Latinx writers as faves.
---
"By the time Scholastic's offices opened on Tuesday morning Dos Reis—who had never translated anything before—was waiting with a handful of chapters in English for Levithan to read. Shortly thereafter, Scholastic committed to publishing Where We Go from Here, a story of two teenage boys' friendship following the discovery that one has acquired HIV."
This is a great story on how a Brazilian writer's YA story got translated.