This content contains affiliate links. When you buy through these links, we may earn an affiliate commission.
This is a guest post from Nicole Blades. Nicole is a novelist and freelance journalist. Her next book, HAVE YOU MET NORA?, will be released Oct. 31, 2017. Her latest novel, THE THUNDER BENEATH US, is available now wherever books and ebooks are sold. Catch Nicole and her sister on Hey, Sis!, their new, weekly podcast about women finding their focus and place in business, art, culture, and life. Follow her on Twitter @NicoleBlades.
---
You know that feeling when a running joke stops the run and turns into a standstill, serious situation? Yeah. That's what happened to me about five years ago when the reading stack next to my bed started towering. I dubbed the pile-up of books Mount Nightstand, and it became a little ongoing punch line. Then, somewhere between reading novels and writing my own, the ha-ha-clever of it all evaporated and my To-Be-Read heap was straight-up taunting me. But you know what? That didn't change a thing. Listen. I don't scare that easy, not when it comes to my hardcore love of reading a good book. So, I'm still here. Still adding new and intriguing titles to the cordillera and even more dedicated to moving my way from summit to base, one book at a time.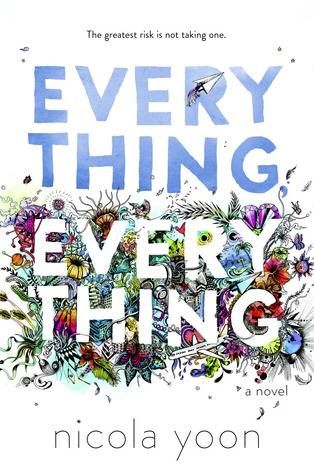 I like to keep the mountain mixed with a range of color, character, and culture (blame Canada!). In the last nine months alone I've gone from the girl-allergic-to-the-world-meets-boy, YA sweetness of Nicola Yoon's Everything, Everything to Mohsin Hamid's dystopian-esque Exit West, a slim but decidedly powerful novel about young lovers trying to escape their now ravaged city, that packs so much richness and thought into each precise sentence that I felt like I was physically moving the book closer to my face to read beyond what was on the page. I went from an intense re-read of fellow Canuck Margaret Atwood's terrifying and eerily prescient The Handmaid's Tale before watching the TV adaptation (with a blanket thrown over my head and my eyebrows gathered together in a knot) to stories like Nicole Dennis-Benn's debut Here Comes the Sun, which is set in Jamaica and delves into the socio-economics and cultural infrastructure of true island life, peeling back the palm tree cover-up to expose the gritty underbelly of country that many yeah-mon tourists rarely see.
Although it may seem like a free-for-all, I'm actually discerning about what makes the cut. For instance, my reads are usually 90 percent fiction. No dis to true-life stories; I'll happily take on an affecting, super readable epic like Isabel Wilkerson's The Warmth of Other Suns. Weighing in at 622 pages, the book is massive, but it is masterful. The tome is (along with James Baldwin's The Fire Next Time) a constant on my nightstand, serving as the reliable base of the mountain. I've been taking nibbles from this immense, deeply-researched chronicling of the Great Migration over the past year, savoring each morsel, letting the finely crafted story—and the inspired work Wilkerson put behind it—sit on my brain for days after reading the pages.
And while I don't typically read biographies or even autobiographies, I'm not going to dismiss a compelling this-is-my-life tale written by someone I admire like Roxane Gay and her bestselling memoir Hunger. I've been quiet fan of Gay's ever since I was introduced to her via Twitter (of course, Twitter, right?) a few years back. When I read (fine!—it was on Twitter too) that this book was coming, I knew I owed it to myself and my low-key fandom to get it. I started reading it in line at my local B&N and it grabbed me. This sentence alone, from the first pages, made the memoir required reading for me: "This is a book about learning, however slowly, to allow myself to be seen and understood." It's heartbreaking from page one, and that raw, exposed, honest current runs through the entire book.
It doesn't help my case that I have wonderfully talented author friends who keep churning out excellent work every other month. It's prompted me to start a My Friends Are Dope mini tower of books and ARCs to read as well.
(I know, right? Rough life, Blades.) The overarching point is a heartening one: There is no shortage of good books to read, and whether I'm looking at a manageable short stack neatly posed on a desk or a "books are the new area rug" situation stretched out across the bedroom floor, I am always, always going to be up for the task, because reading—and reading wide—is what assures me growth and more nuanced understanding about my vocation as a writer, about the craft I'm thoroughly devoted to, and about the world around me and my place in it.