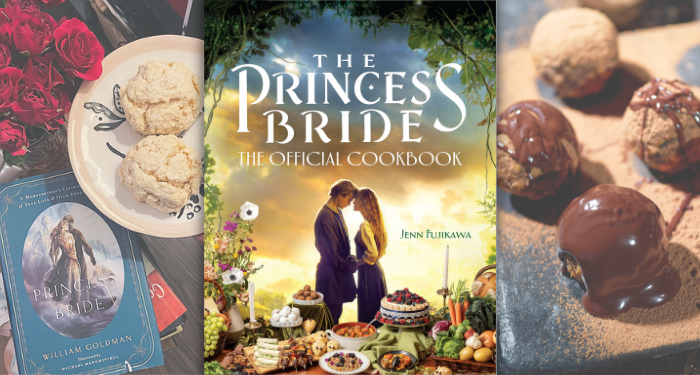 Food/Cooking
Mostly Dead, Slightly Alive: Exploring the Princess Bride Cookbook
This content contains affiliate links. When you buy through these links, we may earn an affiliate commission.
Haunted by chronic illness, dealing with tough news, and weighed down by the dreary long winter, I've been falling into a rut: cooking the same things, trying to keep my grocery shopping short, and not taking the extra time and effort to bake some of my favorites.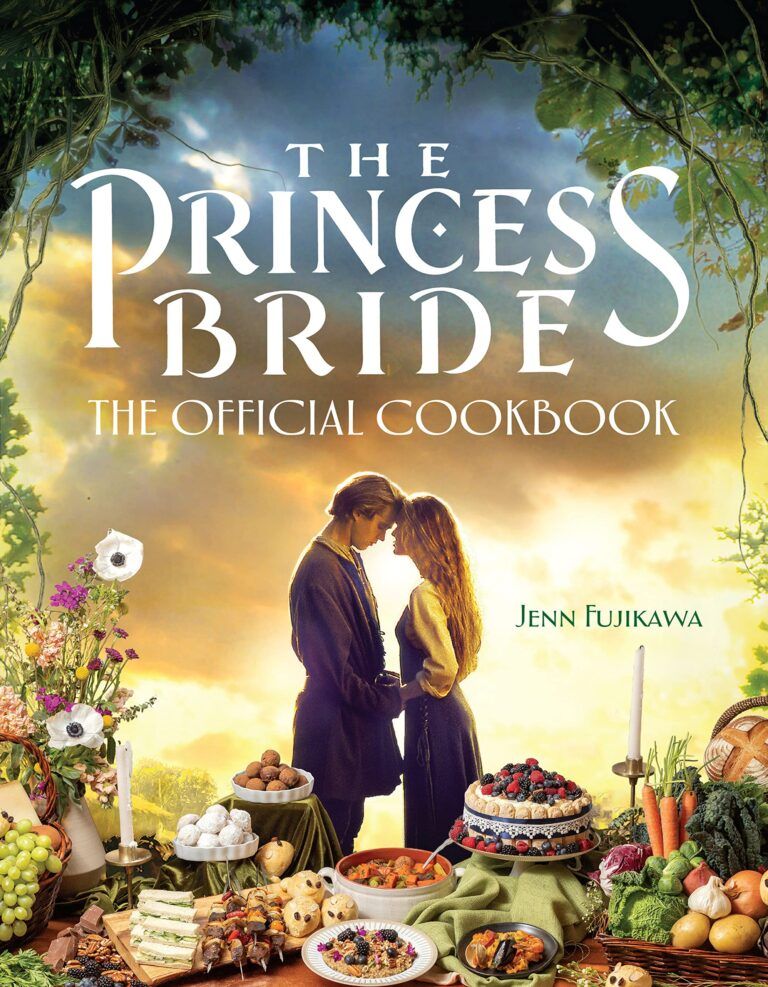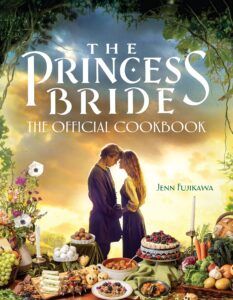 So I decided to dive into The Princess Bride: The Official Cookbook by Jenn Fujikawa: this world of food based on one of my all-time favorite comfort movies and books. I decided I would dive in, try at least one recipe a weekend, and discover what it could teach me.
The cookbook is all puns and warmth. You can make the Kissing Book Brioche french toast, the Mostly Dead seared ahi tuna, Twoo Wove's Kiss Cookies, and even little ham-and-cheese R.O.U.S.es — rolls of unusual size. Not much food is mentioned in the movie itself, but what is makes the cut: Miracle Max's MLT (mutton, lettuce, and tomato), the only thing better than true love — miracle pills with a chocolate coating, Inigo's brandy snaps, and Iocane Powder Punch.
Ultimately, it reminded me to embrace a little more chaos, a little more adventure, and try to immerse myself in some comfort baking.
Buttercup Buttermilk Scones
"That day, she was amazed to discover that when he was saying, 'As you wish,' what he meant was, 'I love you.' And even more amazing was the day she realized she truly loved him back."
I made the scones based on Buttercup's farm and her Farm Boy on a frigid day in Chicago, snow piling up outside, my partner on the couch with a stomach bug. My legs ached. I don't have a food processor, so I worked the butter into the flour mixture the best I could. I was a teaspoon short of vanilla. My scones were bigger than they were supposed to be. I didn't have the right kind of sugar to put on top.
Over the last few months, I've grown increasingly burnt out, which has lent itself to a certain liberating lack of perfectionism. I had to push myself a little bit and remind myself: I was making scones for us for fun. As long as they tasted okay and weren't raw or burnt, chances are we would like them.
Still, I was nervous about whether they'd turn out right. The scones refused to go golden brown, so I took them out when they were golden and felt firm on top. I worried they would turn out doughy and a little plain.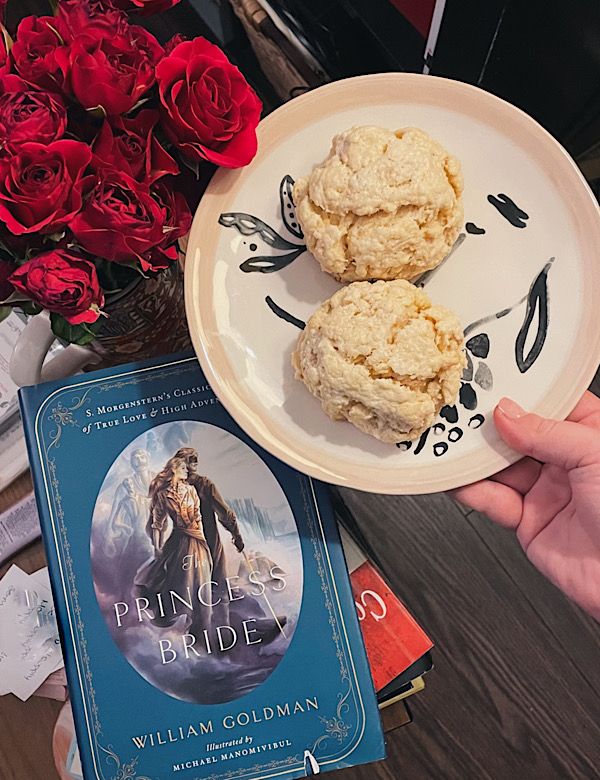 They didn't. They were so rich and just sweet enough. The buttermilk gave them that unctuous tasty flavor. I didn't even bother to get the jam. I just ate it bite by blissful bite, and my stomach warmed. It was simple but delicious. I could feel myself in that easy countryside happiness that Buttercup and the Farm Boy occupied, eating a breakfast of simple rich ingredients as I prepare for my day's work.
Shrieking Eels (Udon Noodles in Miso Broth)
"Do you know what that sound is, Highness? Those are the shrieking eels!…They always grow louder when they're about to feed on human flesh!"
This was my first foray into making Japanese cuisine, and it did not go very well. The dashi broth actually came out nicely, I think, and with the miso, it tasted delicious. The problem was the eels. I made the udon noodles, and the recipe said to put them aside, so I did, with the lid on the pot.
They glued together instantly.
I've since gotten the inside scoop on how to prevent that, but at the time, it was kind of brutal. We don't have deep enough bowls either, so the glue-y noodles jutted out of the hot broth as I served.
I've always rested in a weird liminal space when it comes to cooking. Baking, I seem to understand. My grandfather raised me on kneading bread dough. I do enjoy cooking, and I'm okay at it — I don't tend to burn things, and I know how to season — but it's not in my soul like it is for other people. And when a dish isn't perfect, I tend to let it weigh on my shoulders. I watched my partner eat my sad noodles and they sat heavily in my belly.
And then I took a good, deep breath. What, I thought I would nail Japanese cuisine on the first try? Life is pain — but there's no need to make it worse for ourselves. It was a solid miso soup, and the noodles were cooked. The next day, we ate the leftovers, and I let them warm me instead of sink me.
Miracle Max's Miracle Pills
"That's a miracle pill?"
"The chocolate coating makes it go down easier."
It was a lazy Sunday. I was nursing a headache and thinking about my new meds and whether they'd work or not. And I had brownies baking in the oven, because I was working on the miracle pills that brought Wesley back from the dead.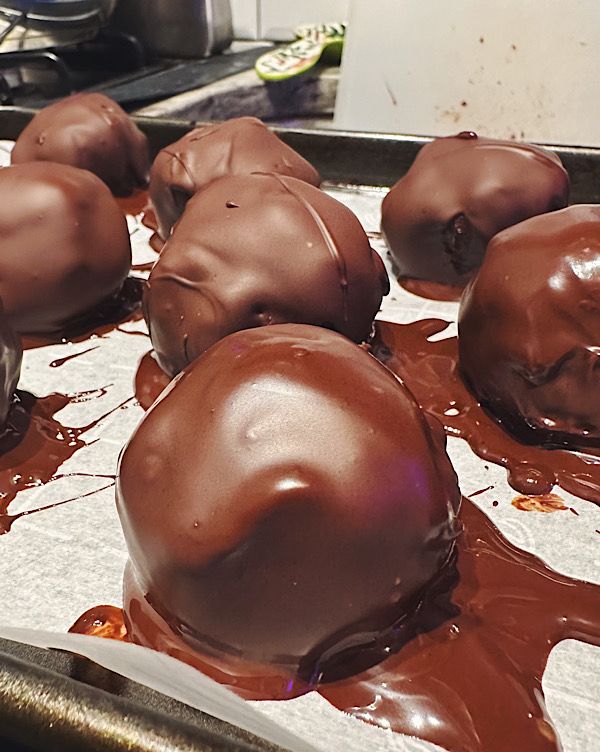 I always giggled at Wesley being "mostly dead," but nowadays, with pericarditis and fibromyalgia following me around day and night, pulling at my muscles, sending migraines to taunt me, I kind of get it, and I dare say many of my friends dealing with chronic and mental illnesses get it too. There's a strange state of floating in-between, not quite well, but not quite sick enough that people see that you're sick, not quite sick enough that you can't go to work or do your errands — but sick enough for it to be hard to get it all done.
I mixed the chocolate brownie with mascarpone, balled it, and set it in the freezer. I used two saucepans to create a tenuous double broiler, melted a bunch of dark chocolate, and dipped them all in it, sumptuous and beautiful.
Look, obviously these were absolutely delicious. But what got me was the temper on the chocolate. I've watched a lot of baking shows (too many, perhaps), and I looked at the chocolate on the miracle pills, and it was so, so shiny and beautiful. I had done that! I had made something and surprised myself.
Mostly dead is still slightly alive. And I could feel that slight aliveness as the chocolate melted on my tongue.
Inconceivable
"We'll never survive."
"Nonsense! You're only saying that because no one ever has."
Butterfly pea flower powder arrived in my mailbox, a natural food coloring packed with antioxidants. But I wasn't using it for anything healthy. I mixed it into muddled mint and a large helping of Sprite, and a sparkling deep-purple drink formed — but when I added a tablespoon of lemon, magic happened: it morphed into a rich, floral rose-pink. My partner and I toasted to the end of a month of fun, themed experimentations.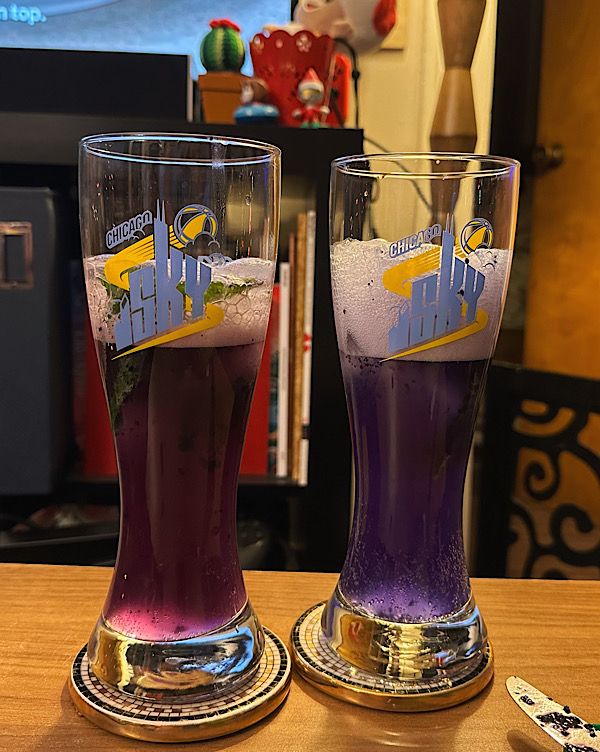 The Princess Bride: The Official Cookbook reminded me that it's okay to just mess around. I don't have to get the recipe right or know what I'm doing. I can just dive in and let myself enjoy the adventure without worrying whether it will come out perfect on the first try. It probably won't, and that's just fine. Onto the next recipe, or the next try.
Every night, the Dread Pirate Roberts told Wesley, "Good work. Sleep well. I'll most likely kill you in the morning." And yet each morning, he didn't. And that, honestly, is the energy I'm manifesting for the rest of 2023.
---
Looking for more cookbook content? Check out our analysis of which book has the best chocolate chip cookie recipe, dig into our list of the most anticipated cookbooks of 2023, or our list of a Baker's Dozen of Cookbooks from Great British Bake Off Alums!