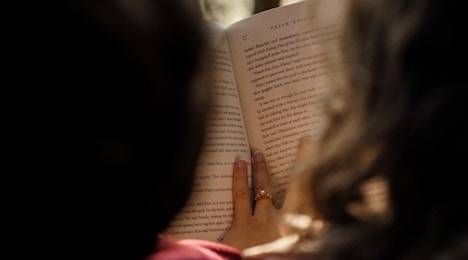 This content contains affiliate links. When you buy through these links, we may earn an affiliate commission.
"I've read that, you know," this is what she said the first time, though I didn't hear her.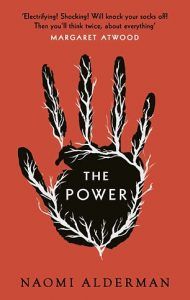 Instead, I caught the majority of her words as I slid my headphones off, my finger pausing the words I'd been reading.
"I'm sorry?" I prompted, though I knew the gist already.
She repeated herself, and I smiled politely, before asking if she enjoyed the novel I was reading: The Power by Naomi Alderman. She did enjoy it. In fact, she enjoyed it so much that she pulled up a chair—uninvited, but not disinvited either—and proceeded to tell me how much.
The Power, a novel providing its female characters with an electrical power that enables them to encompass the physical and mental powers that are usually allotted to males. The premise of the novel has struck a cord with more than a few readers, especially those who are female. So, it wasn't a surprise that my guest enjoyed the novel; what she told me was, however, a surprise. As she tap, tap, tapped her nail along the edge of the table she told me a story from her childhood, one fit to be bound alongside Alderman.
As a young nine-year-old girl, about forty years ago, she said, her older brother had been less than brotherly toward her. Her experience was more than the typical—if not terrible—tales of brotherly hazing and closer to bullying as a result of a divorce that left their family torn. After months of bearing the brunt of his angst, she'd decided she'd had enough. Smiling, she told me she stole books from the local library that depicted images of medieval torture before tearing out the images and creating a faux alter in her closet, with candles, of course—she told me with a wink. She then proceeded to spend weeks chanting and throwing her hands toward him in hopes he'd become afraid of her power.
"Did he?" I asked, my guest more than welcome.
She flat out chortled, "Of course not! But he was annoyed enough to leave me alone. And that was empowering enough for me."
I wanted to finish Alderman's novel—and I would later that evening, but in that moment, I only wanted to hear more.
"Well," she sighed, "I hope you enjoy it as much as I did."
I'm not sure that is possible, but I did love it. The Power holds multitudes of important layers for the reader, and they unravel both quickly and fiercely. The most obvious layers Alderman begs the reader to tread are those that challenge gender roles, standards, and expectations. The societal shifts the novel sets forth are not so much startling as they are uncomfortable—not because of shift in power between genders, but because of the potential that shift holds. I found myself excited for the change the power shift would reveal, but as that very power proved to be corruptible in any—and nearly all—hands, I found myself disappointed and wanting the characters to make better choices. This disappointment prompts the reader to unravel another layer—one of self-inquiry. It is impossible to read this novel and not challenge your personal beliefs concerning gender and societal norms. I found myself questioning my expectations of both the female and male characters, and not only my expectations—but the consequences for their choices held different potential for me. Power corrupted in the name of vengeance didn't hold the same weight as power corrupted in the name of greed. As a reader, I was directly and boldly demanded to question my gender biases as well as my beliefs of what is moral and what is justifiable—depending on who holds the power.