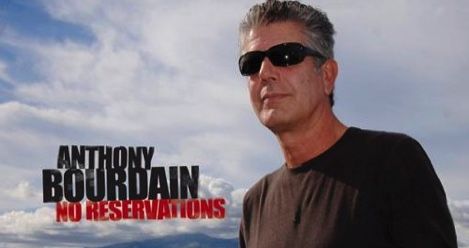 The New Yorker Recs NO RESERVATIONS: NARNIA: Critical Linking, August 15
Sponsored by the Magnetic Collection from Lion Forge
---
Of all the billions of pages that make up the Internet, one of my very favorites contains "No Reservations: Narnia," a work of fan fiction, from 2010, by Edonohana, a pseudonym of the young-adult and fantasy author Rachel Manija Brown. The story is exactly what it sounds like: a pastiche of Anthony Bourdain's "No Reservations" and C. S. Lewis's Chronicles of Narnia.
The New Yorker recs Anthony Bourdain fanfic (and it sounds incredible).
---
The BBC has revealed the first look at its forthcoming period drama Death and Nightingales, starring The Fall's Jamie Dornan and The Americans' Matthew Rhys.
The pair are starring alongside Irish up-and-comer Ann Skelly (Kissing Candice, Red Rock) in the three part drama, based on Eugene McCable's modern Irish classic.
---
As a straight white male who's spent the past four years writing a queer love story, I've used nearly a dozen sensitivity readers so far, and I will no doubt use several more once my agent and I go on submission. The verdict? Sensitivity readers are hands down the best thing to ever happen to my manuscript.