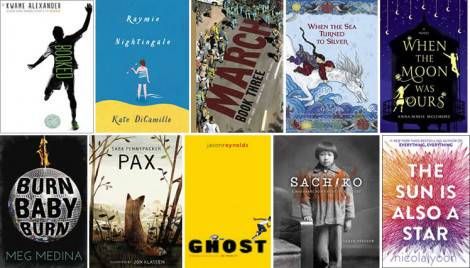 News
The National Book Award Young People's Literature Long List
This content contains affiliate links. When you buy through these links, we may earn an affiliate commission.
This past Monday, I checked my Instagram feed and my breath hitched when I saw Jason Reynolds's newest post. His book, Ghost, was on the long list for the National Book Award for Young People's Literature! I hurriedly clicked onto the National Book Foundation website and cheered when I saw the other nominees. What a terrifically diverse and stunning group of books!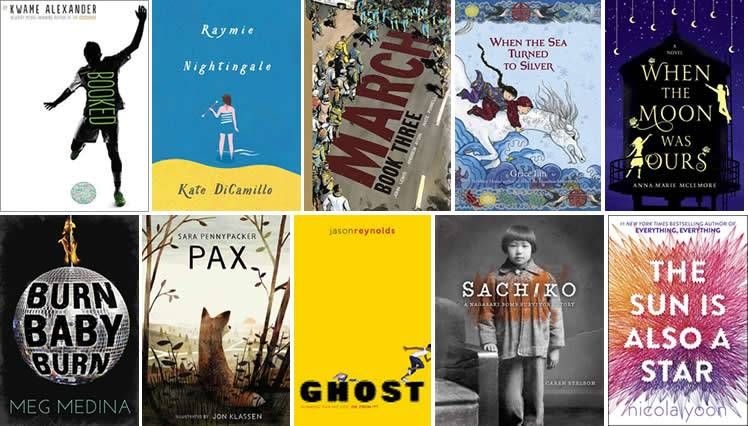 Here are some stats of the long list:
Authors of Color: 6/10
Book Titles with Celestial References: 2/10 (When the Moon Was Ours, and The Sun is Also a Star)
Books with Historical Elements: 3 (March Book 3, Burn Baby Burn, and Sachiko)
Graphic Novels: 1 (March Book 3)
Books with Sports Themes: 2 (Booked and Ghost)
This list of ten will be narrowed down to a list of five titles on October 13th. The winner of the National Book Award for Children's Literature will be announced in New York City on November 16th.
Interested in reading through this great list? Check out the the book details and links below: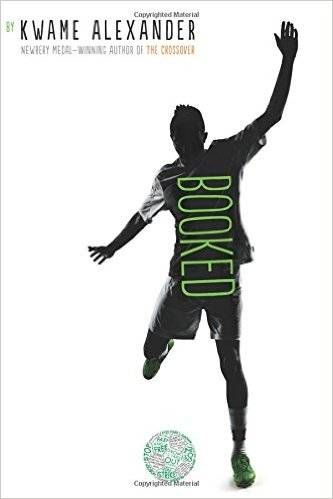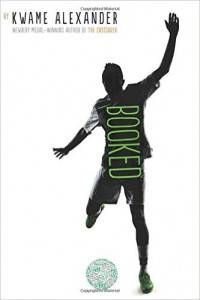 Booked by Kwame Alexander
This was my pick for Book Riot's Best Books of 2016 So Far back in June. Here's what I said about it: "After the wonder of Alexander's Newbery Award winning book The Crossover, I wasn't sure what to expect with Booked. Would it be too similar in tone? Could it live up to The Crossover? I'm pleased to report that this companion book was as beautifully crafted, heart wrenching, and witty as the first one. Twelve-year-old Nick is a soccer fan, a collector of words, and a boy finding out that his parents are splitting up. Through his poetry, we join him as he collides with school bullies, goes face-to-face with his English teacher, and engages the rapping librarian "the Mac" who teaches Nick to trust his words. Alexander's verse cuts straight to the heart and makes you remember what it was like to be twelve again."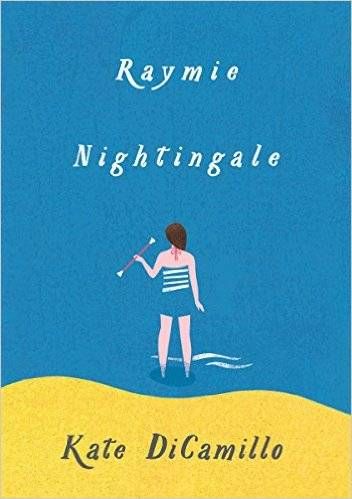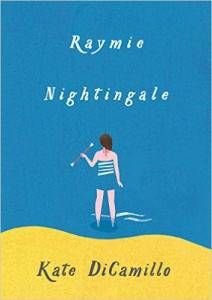 Raymie Nightingale by Kate DiCamillo
I loved Kate DiCamillo's latest contributing to middle grade literature. I recommended it back in June in my post, The Essential Middle Grade Summer Reading List. For Book Riot's reading pathway to Kate DiCamillo's wonderful body of work, check out Trisha Brown's Reading Pathway: Kate DiCamillo. So much to love about this author, a National Ambassador for Young People's Literature in 2014-2015, and her amazing books!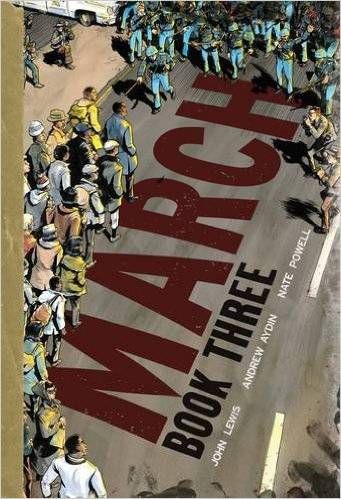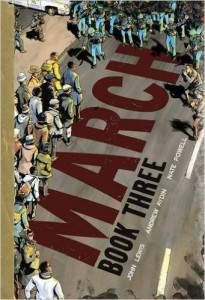 March, Book 3 by John Lewis, Andrew Aydin, and Nate Powell (Artist)
Book Riot Contributing Editor Rincey Abraham chose March, Book 3 for her pick for The Best Comics We Read in August. Here's what she said about it: "March is a graphic memoir of Rep. John Lewis mainly covering his time as a Civil Rights Activist. This is the final volume in the series and continues on with the themes and ideas covered in the first two books as John Lewis discusses the marches, protests, and work he did to help persuade the government to pass the Civil Rights Act of 1964. There is so much to love about this graphic novel series: Rep. Lewis' honesty about his struggles through this period and the different people involved that he may not have agreed with, how he is able to give a deep and comprehensive history of the Civil Rights movement. But the best is to see both how far we have and have not come as a country. The discussions of volunteers being killed by police officers and no one charged with the murders and how many government officials are making it difficult for black people to register to vote could have been news stories from 2016. It does not matter how much or how little you know about the Civil Rights movement, this should be required reading for everyone."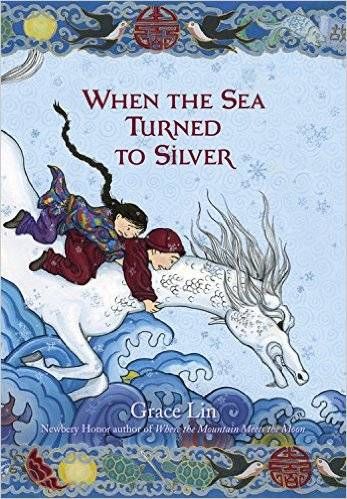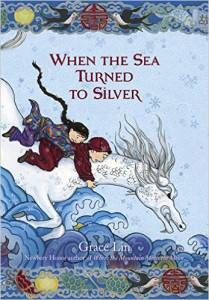 When the Sea Turned to Silver by Grace Lin (Little, Brown Books for Young Readers, October 4, 2016)
I was not lucky enough to get a review copy of this gorgeous book (Little, Brown, can you hear me?), but here is the official description: Pinmei's gene, loving grandmother always has the most exciting tales for her granddaughter and the other villagers. However, the peace is shattered one night when soldiers of the Emperor arrive and kidnap the storyteller. Everyone knows that the Emperor wants something called the Luminous Stone That Lights the Night. Determined to have her grandmother returned, Pinmei embarks on a journey to find the Luminous Stone alongside her friend Yishan, a mysterious boy who seems to have his own secrets to hide. Together, the two must face obstacles usually found only in legends to find the Luminous Stone and save Pinmei's grandmother–before it's too late.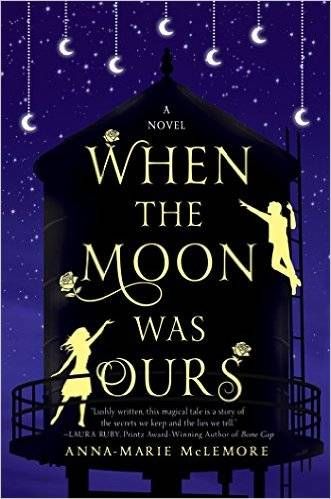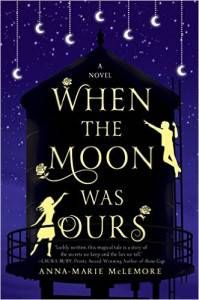 When the Moon Was Ours by Anna-Marie McLemore (A Thomas Dunne Book for St. Martin's Griffin, October 4, 2016)
Again, not lucky enough to get a review copy, but here is the synopsis: To everyone who knows them, best friends Miel and Sam are as strange as they are inseparable. Roses grow out of Miel's wrist, and rumors say that she spilled out of a water tower when she was five. Sam is known for the moons he paints and hangs in the trees and for how little anyone knows about his life before he and his mother moved to town. But as odd as everyone considers Miel and Sam, even they stay away from the Bonner girls, four beautiful sisters rumored to be witches. Now they want the roses that grow from Miel's skin, convinced that their scent can make anyone fall in love. And they're willing to use every secret Miel has fought to protect to make sure she gives them up.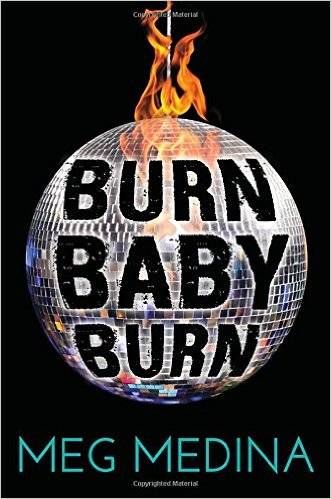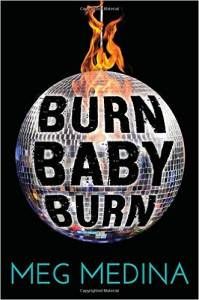 Burn Baby Burn by Meg Medina
This book got tons of love from Book Riot's contributors this past year. Contributor Jamie Canaves snagged an advance copy in late 2015, and she chose it as the best book she read in November. Here's what she said about it: "I was hooked from the beginning with Nora, a high school senior about to graduate, living in New York during the summer of Sam (1977). And while there's a serial killer on the loose outside (killing girls with long brown hair like Nora's) at home Nora is dealing with her younger brother's violent/pyromaniac behavior and her mother's refusal to accept how bad things have gotten which leaves her no place to feel safe. This was such a great coming-of-age story perfectly set during one of the scariest times in New York City history."
Did I mention that Meg Medina will be at Book Riot Live? (Psst! You can register to see her here!)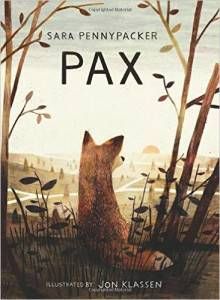 Pax by Sara Pennypacker and Jon Klassen (illustrator)
Disclosure: I loved loved loved Sara Pennypacker's Clementine series (I mourned when I read the last one out loud to my daughters), and I wasn't so sure what to expect with Pax. Although very different from Clementine, Pax was wonderful in a different way. It's about a boy named Peter who is forced by his father to abandon Pax, a fox he raised from a young pup. Told in alternating points of view of Peter and Pax, the story evolves from a story of abandonment to a story of rediscovery and transformation. A powerful story told in striking prose and accompanied by stunning illustrations.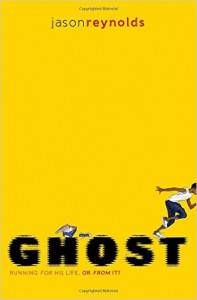 Ghost by Jason Reynolds
I first discovered Jason Reynolds earlier this year when I read As Brave As You. I couldn't wait to read his next book, Ghost, and I devoured it in one day. This was the caption on my Instagram photo of it: "This book, people. This book! So so good! Gorgeous cover and perfect writing. And on the long list for the National Book Award. Congrats @jasonreynolds83!!!"
Sachiko: A Nagasaki Bomb Survivor's Story (Carolrhoda Books, October 1, 2016)
I didn't receive an advance copy of this, but here is the synopsis: This striking work of narrative nonfiction tells the true story of six-year-old Sachiko Yasui's survival of the Nagasaki atomic bomb on August 9, 1945 and the heartbreaking and lifelong aftermath. Having conducted extensive interviews with Sachiko Yasui, Caren Stelson shares the true story of a young girl who survived the atomic bomb and chronicles her long journey to find peace. This special book offers readers a remarkable new perspective on the final moments of World War II and their aftermath.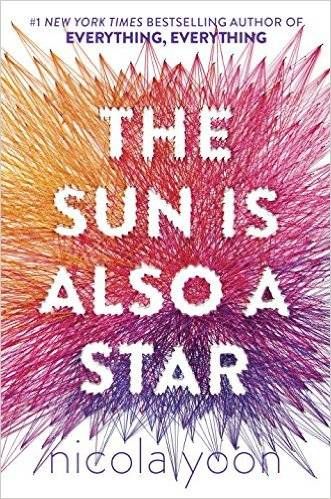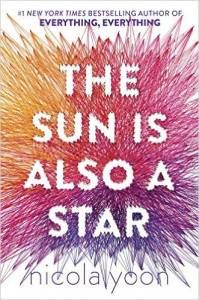 The Sun Is Also a Star by Nicola Yoon
Book Riot Contributor Angel Cruz wrote the following about this book in her Book Riot Buy, Borrow, Bypass post in August: "This is the first book I've read all year that's made me want to reread it immediately. Nicola Yoon has created a YA novel that pays tribute to the intricacies of being a teenager in a world that doesn't believe in the agency of teenagers. Natasha's life in the United States is drawing to a close, while Daniel finds himself trying to push his own world open, and for one deliriously engaging day, their lives intersect. Yoon doesn't just rely on their two perspectives to tell the story, however: various secondary characters commandeer a chapter or two, deepening Natasha and Daniel's connection further, as well as eliciting laughter along the way. Verdict: Definitely, definitely, definitely buy multiple copies for yourself and people you like."